Community Update 98
A look at a couple of custom community game-modes, including one based on The Evil Dead, an upcoming Rust tournament, a guide on how to fix the XP system, and more.
9 August 2016
With the addition of the world's largest double-barrelled shotgun to the game, we finally created the perfect place for people to role-play The Evil Dead in. That's really been Rust's end-game all along, so we might as well leave Early Access, go free-to-play, shut down the servers, and reboot Legacy as an Uncharted rip-off. Ah, the cycle of game dev.
Thanks to the ever talented Ruigi for making the shack and, more importantly, the game-mode. He's crafted homages to Duck Hunt and Goldeneye before, working alchemy with server plug-ins and Rust's building tools. Here's what he came up with, filmed by PitchDank.
Here's how he did it.
Evil Dead Cabin - Links and Guide
Now you can do it, too. Thanks, RuRu.
Embankment is a more traditional game-mode from the people at Chopping Pancakes. Here's how it works.
A PvP game mode for Rust; [Embankment] is a team deathmatch where there's time to prepare team defenses before a separating wall drops and unleashes the two teams upon each other.
And now you probably need to see it in action. What rational, calm-headed Youtuber is the best person to show this all off? I know, let's see if Vertiigo has played it... he has!
As is the way with game-modes, more than one Youtuber took to it. Here's another view, albeit alongside Vertiigo, from HybridPanda
It looks fun. It's nice to see people using Rust for a quick blast alongside the long-haul of the main game. If you want to join a game, the official servers for the mode are listed here.
Not exactly a game-mode, but basically Battle of the Youtubers. Rust Conquest is on Sunday 21st August three teams, each with a banner placed somewhere in Hapis that they have to protect. As always, there's a better way of putting it, via vocal funambulist Shadowfrax.
Rather than writing all those names out, here's the people taking part: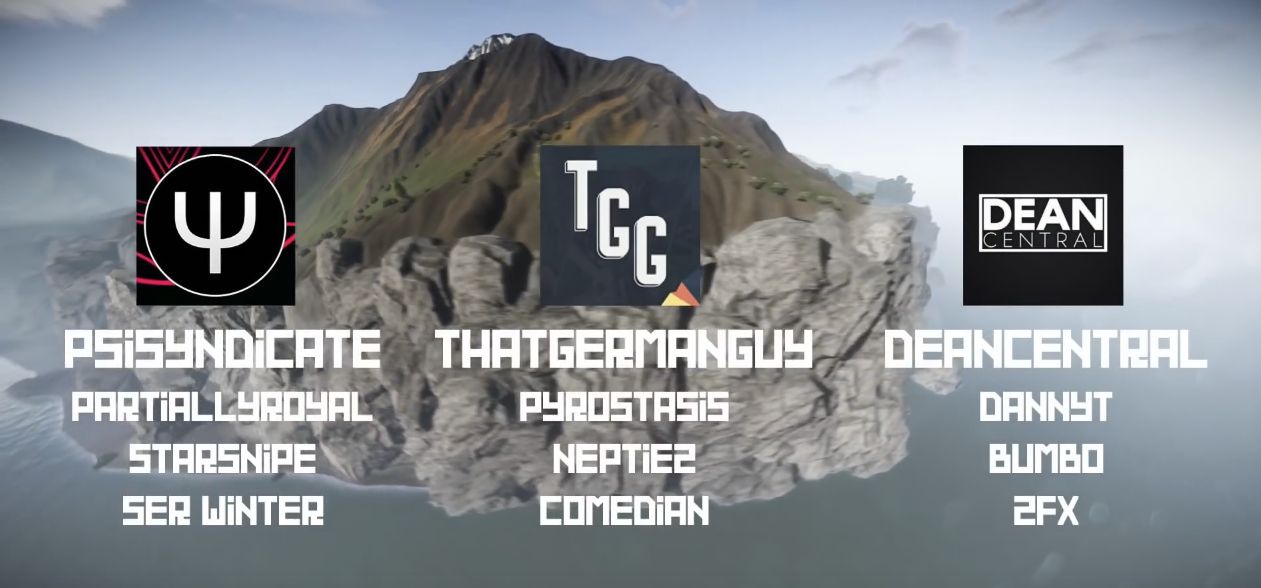 Shadowfrax and Loloutftw will be casting the tournament, so please make sure you have a spread of tea and crumpets to keep things civil, and for God and Country's sake put out some doilies.
Nomad on the Rust forum has started to make his own Assault Carbine model. Here's what he has so far.

I love the trigger nail and the lug wrench stock. There's a few more on the reddit post, but they all suffer from a hilarious flaw that the above image fixes. GJ, Nomad! let me know when it's done.
Occasionally a reddit post pops up that's so detailed it deserves a look. McJay (again) turned his insight onto the XP system with 'Fantastic XP and Where to Find It', a guide to fixing the XP system. You know, before we rework it anyway. It's on reddit in one long image. Click the image below to be taken to whole thing.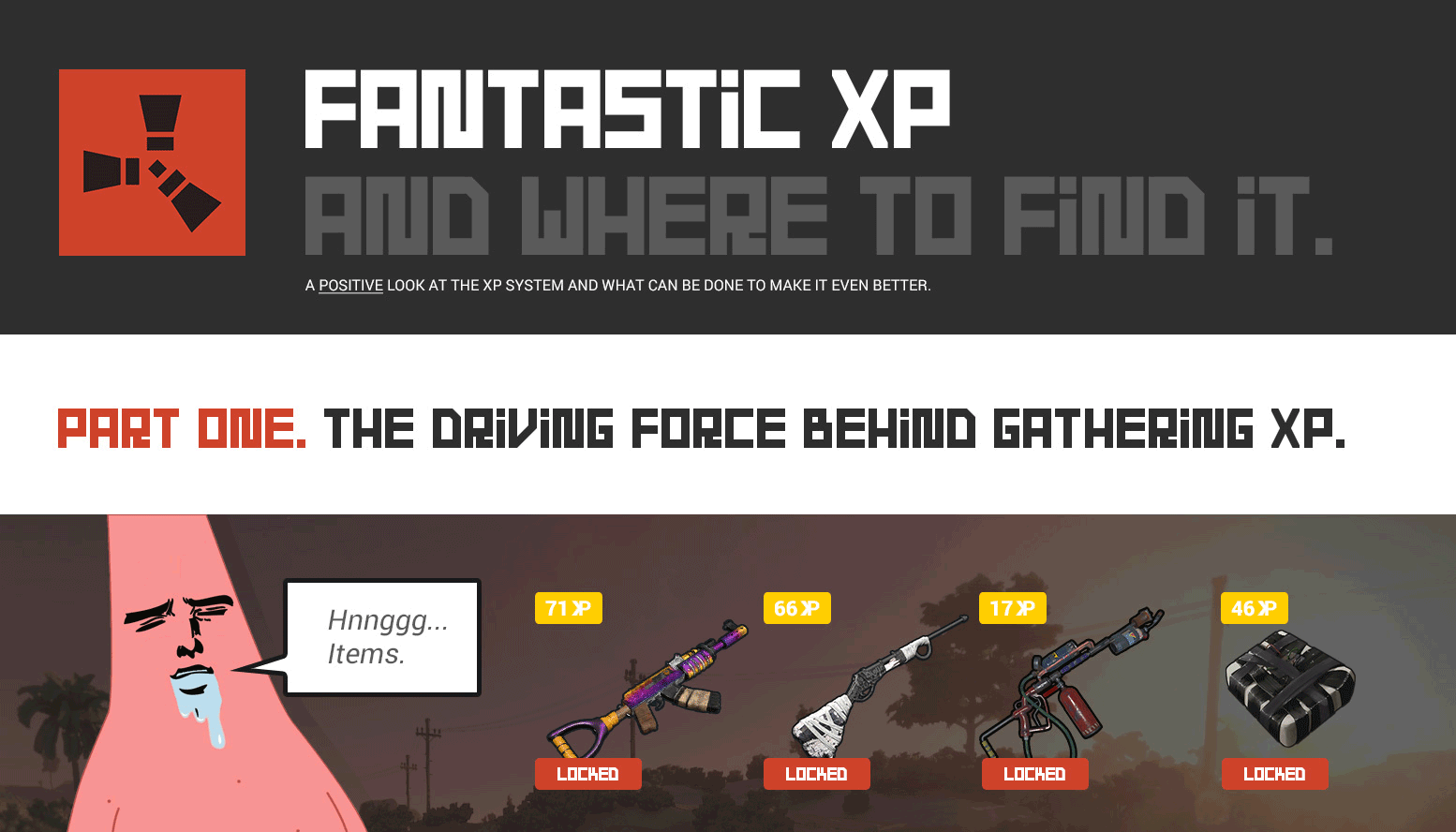 Even if we disagree on some parts, the effort is always appreciated.
Keyworth24 made a lovely video asking people why they play Rust.
I play because Helk makes me... he's banging on the door again. He has my kids! Send help!
Think you're working on something awesome? Tell me all about it. Now's the time to share your base designs, or get into the growing Raid Cam business, or show off a game-mode from your server, or if your server has an interesting theme.
There's a dedicated forum post, or you can fish for upvotes in the Subreddit. I also shuffle around the the Steam Community, so feel free to show me to things from there. You can follow and respond to Rust on Twitter, and I'm on there as well.
I can't respond to everything, but I read every comment and take it all in.
Mailing List
If you want to follow this project you can sign up to the mailing list.
We'll only update you about this project, we won't spam you about other stuff or sell your email address.