Rust's world is harsh. The environment is not kind. Bears and wolves will chase and kill you. Falling from a height will kill you. Being exposed to radiation for an extended period will kill you. Starving will kill you. Being cold will kill you. Other players can find you, kill you, and take your stuff. Fortunately for you, you can kill others and take their stuff. Or maybe you can make friends and help each other survive, using the game's building tools to create a safe haven.

We provide the tools. How players survive is up to them.
Screenshots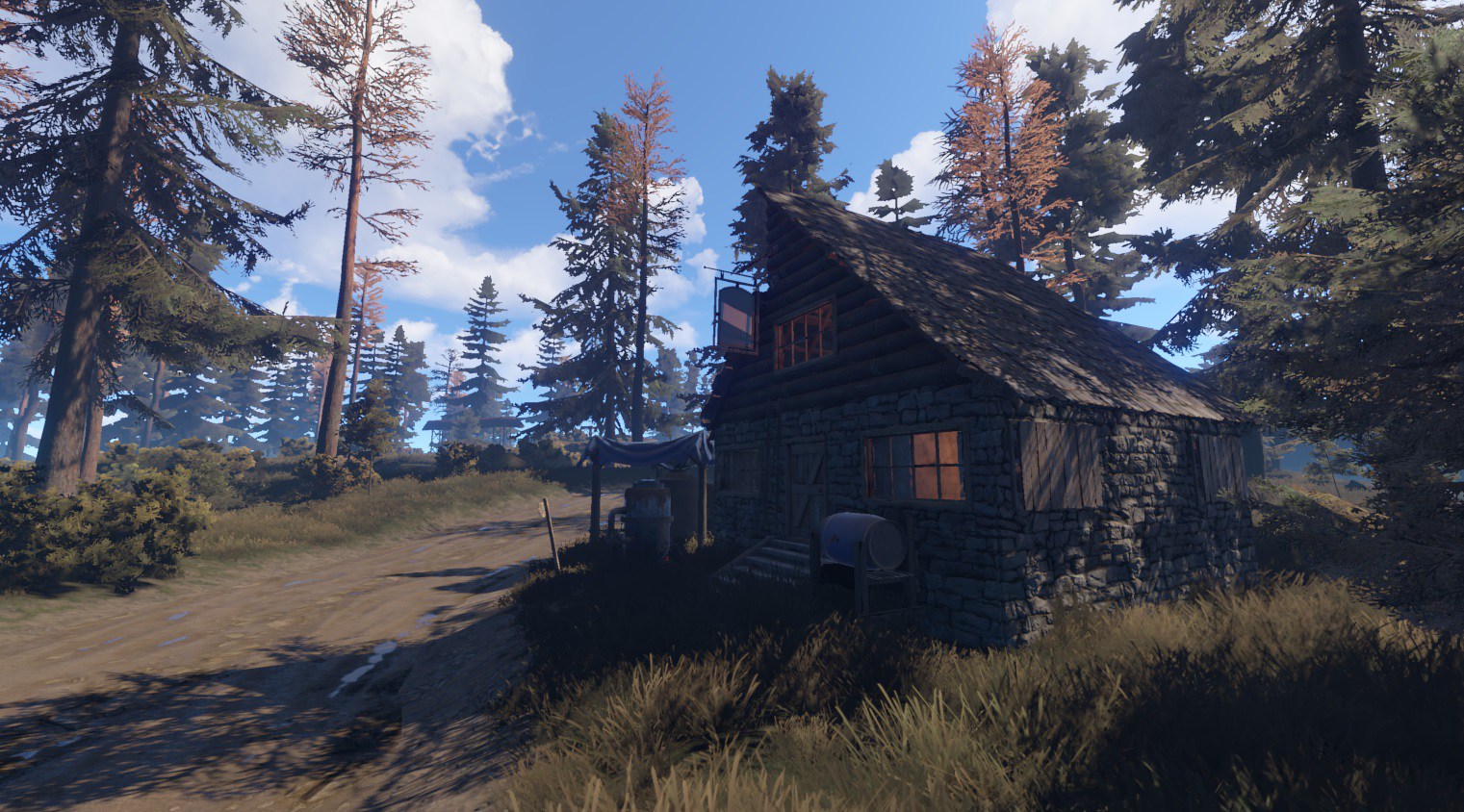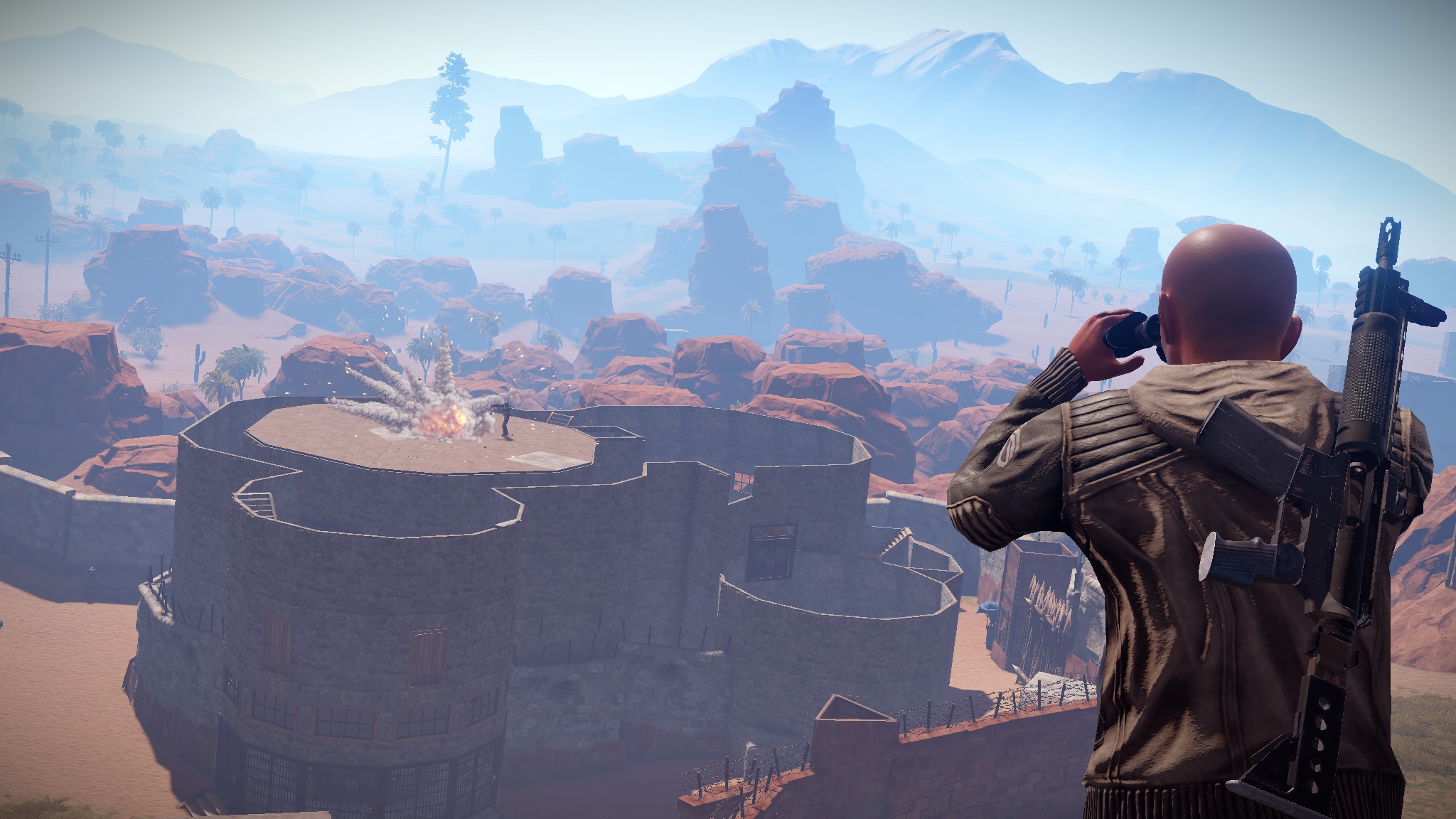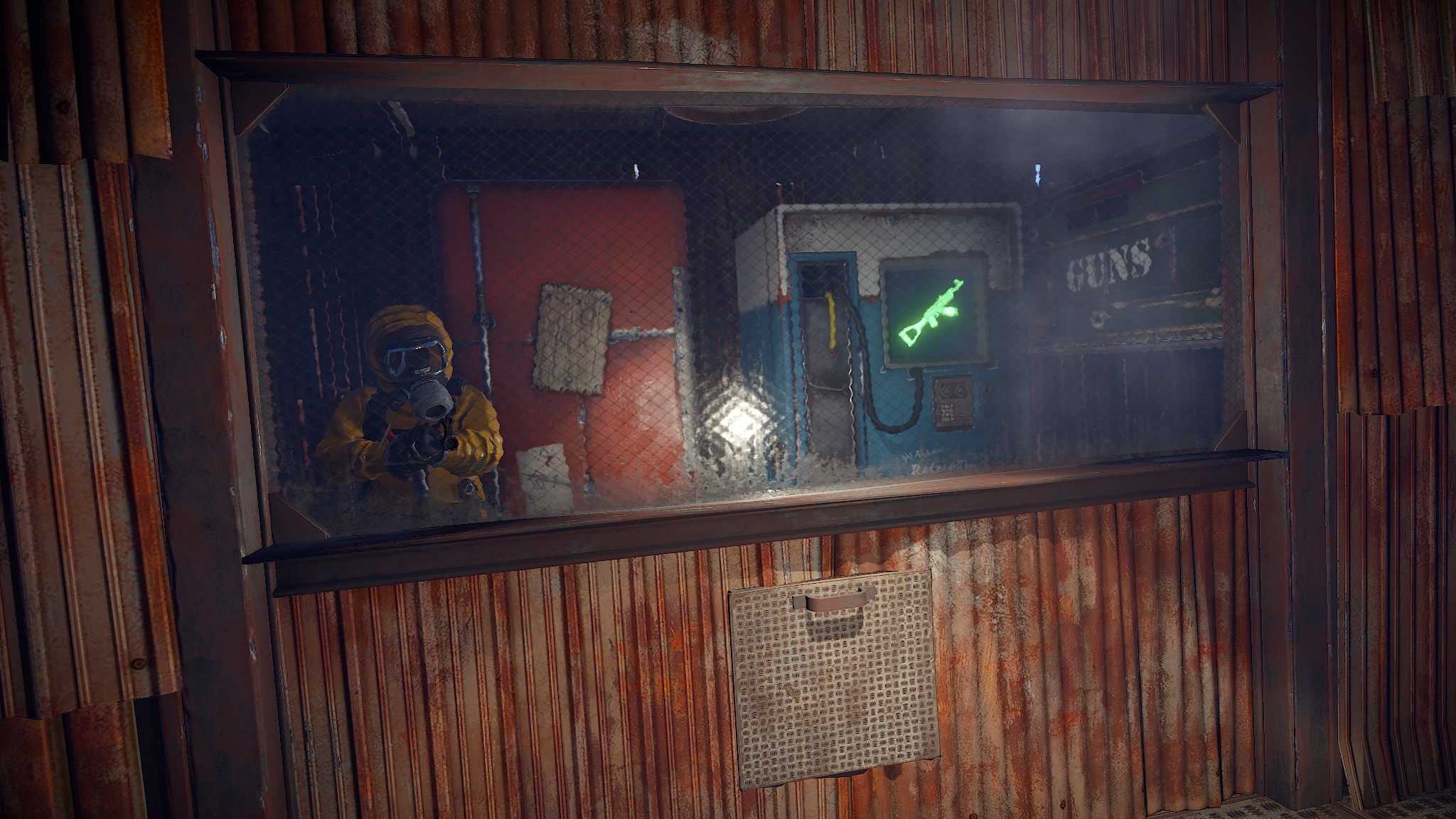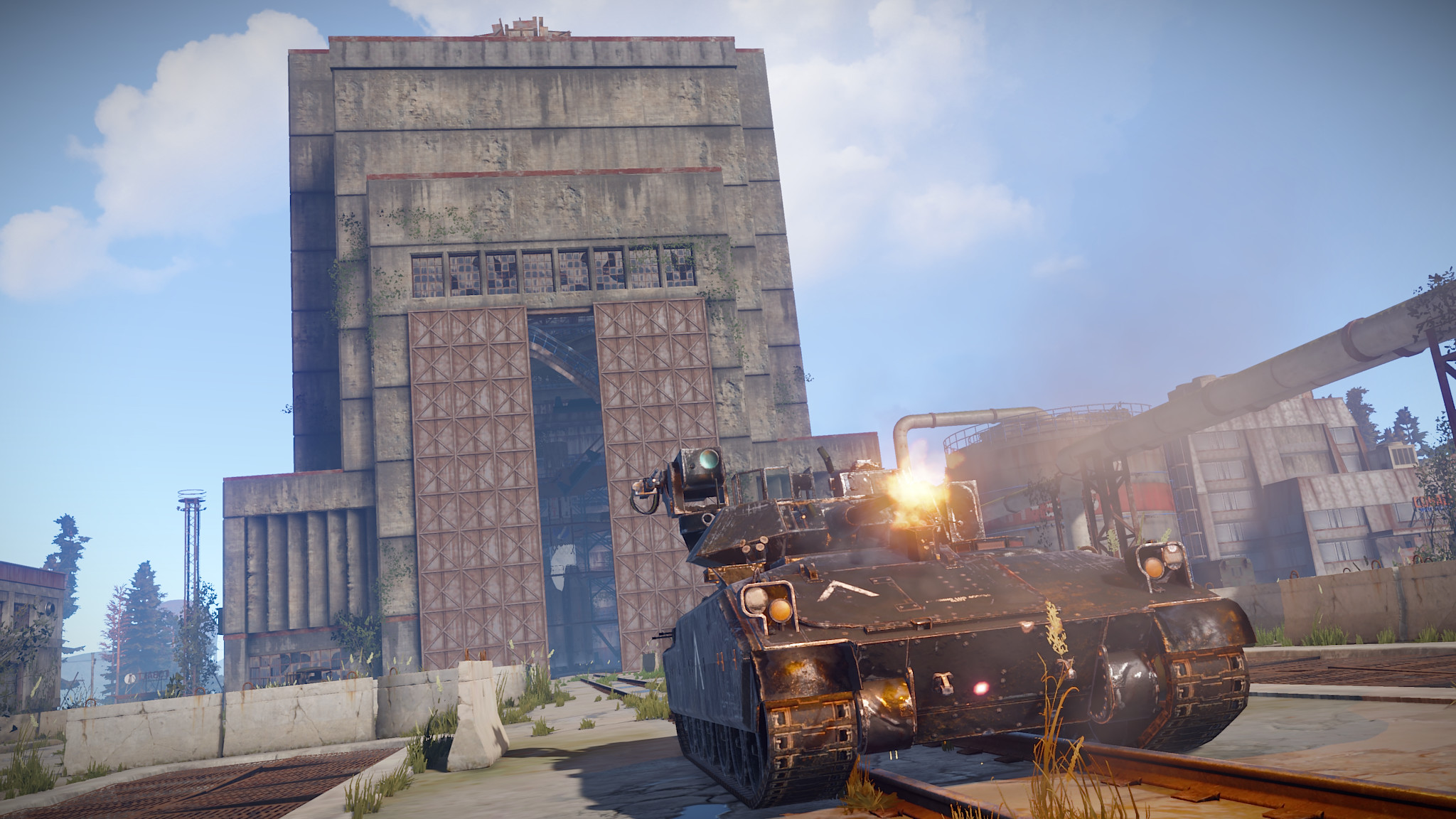 Information
| | |
| --- | --- |
| Project State | Released |
| Website | https://rust.facepunch.com/ |
| Genre | Survival, First Person Shooter, Building, Sandbox, Multiplayer |
| Twitter | @playrust |
| Facebook | facepunchrust |
| Press Contact | press@facepunch.com |
| Game Engine | Unity 5.6 |
| Mailing List | Link |
| Discord | https://discord.gg/UMBkGWT |
Videos
Rust Trailer 2017
Rust Trailer 2014
Features
Build huge bases with your friends
Up to 300 other players on a single server
Show off your artistic talents by painting pictures in game
Development
During Early Access, we released updates every Thursday. The content of the updates vary week to week, but usually contain a good mix of bug fixes, optimisations and new features. We've done this for over two years, and this weekly routine has become part of the routine of hundreds of thousands of our players around the world.

We now update every month, but the goal is the same mix of fixes, optimisation, and content.
Articles
It's maybe understandable why some male gamers wouldn't want to play as women. They're just not used to being forced to.
I would say it's the love of my life, but I feel like my bf would lock me in the basement for saying that.
Mailing List
If you want to follow this project you can sign up to the mailing list.
We'll only update you about this project, we won't spam you about other stuff or sell your email address.