A different take on the game from Brullan sits atop this week's blog. A lot of what you see in fan art has an obvious story, but there's loads you can project onto this one. Think of all the things that person has done to live in this world. Did he craft that spear, pull it out of his own flesh, or take it from a starving naked? Is he planning a run for components, wood, or is he calculating where to live?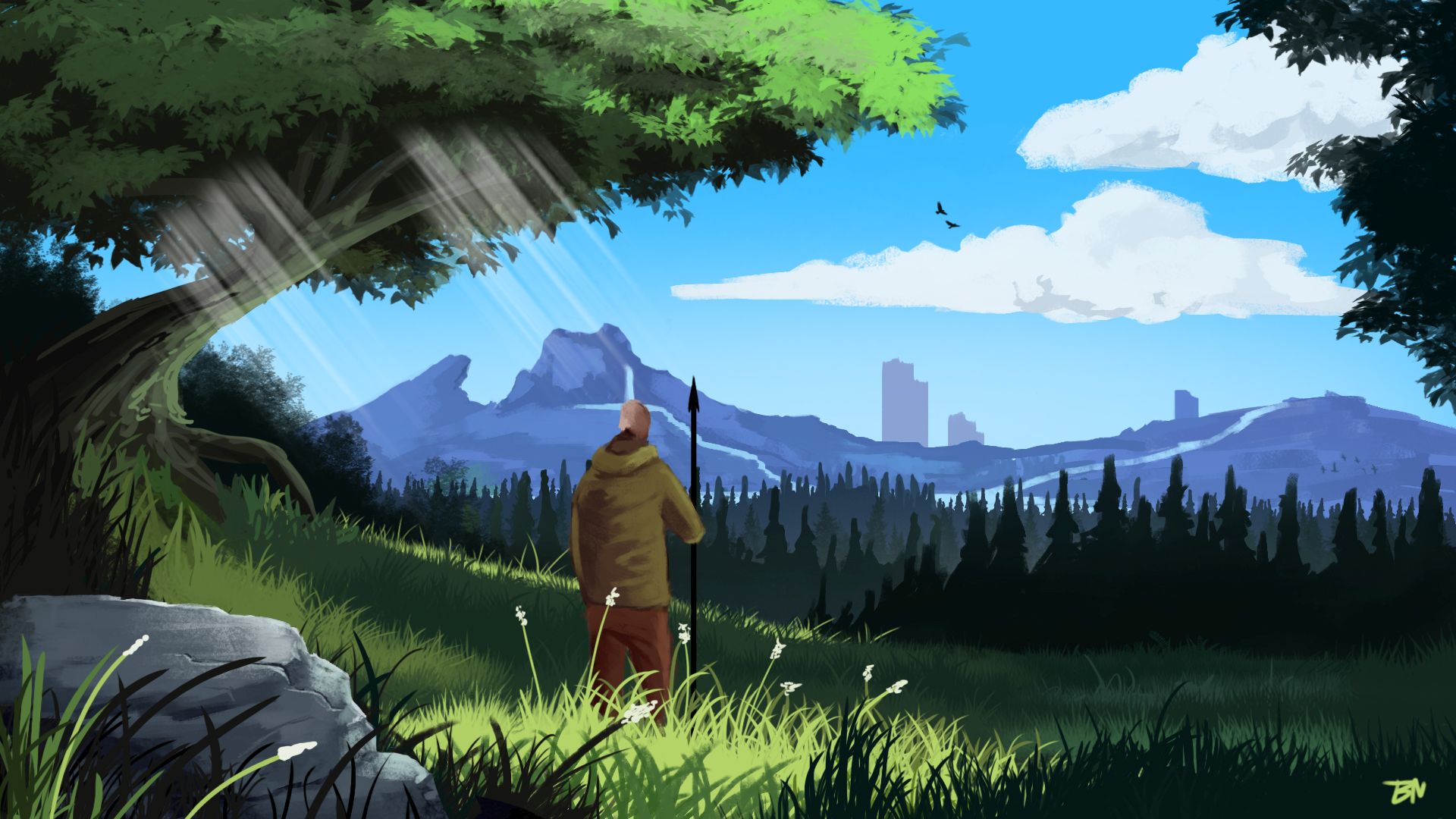 As long as he's not shouting "Reeeeeeeeeeee!".
Though the cars are hidden behind commands and the benevolence of admins, it hasn't stopped people from riding them across servers, turning the game into some sort of Cannonball Run reboot. And, of course, when they do that they tend to record themselves.
The most stylish of these was made by Surge, who left skidmarks all over his server.
PitchDank's Rust PD took to the servers to make sure cars were being properly used.
And here's what Nascar looks like, via Holdacious and The Horde Server.
More screeeech than reeeeeeee, thankfully.
Stimpee has a series where he plays using certain loadouts. I'd completely forgotten about it, but this week he turned himself into a pirate. He turns into an Eoka master.
I've always loved the idea of limiting how you play a game. I always get better stories out of that.
What have your hands made this week, eh? Well Neron drew an avatar with attitude, while OeBoe turned our furnace into a real 3D thing.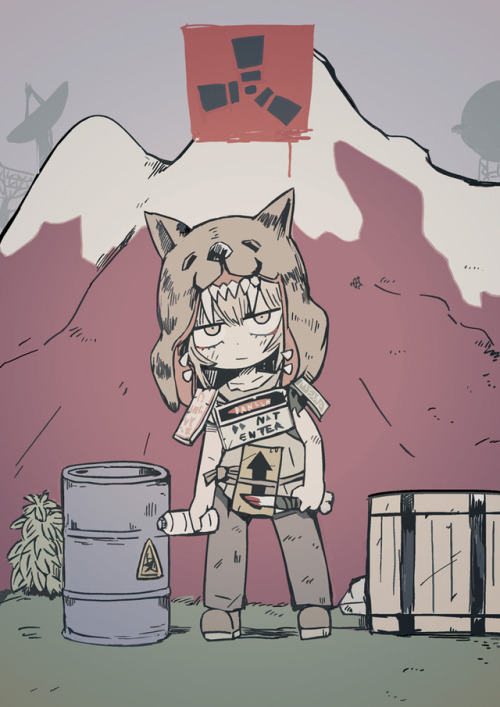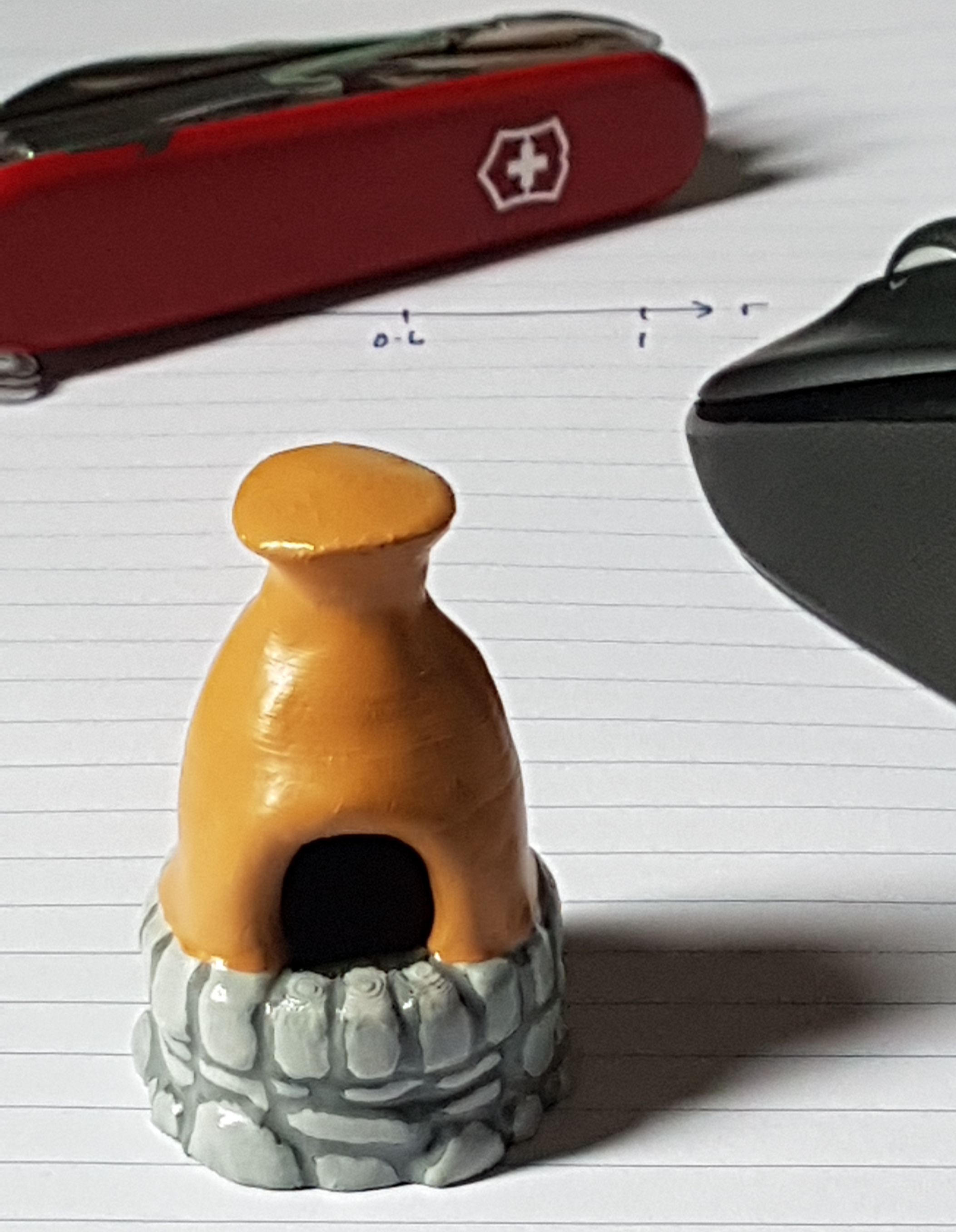 Conversely, Mr.MichaelPL flattened down the world and wiped it clean of lots of colours.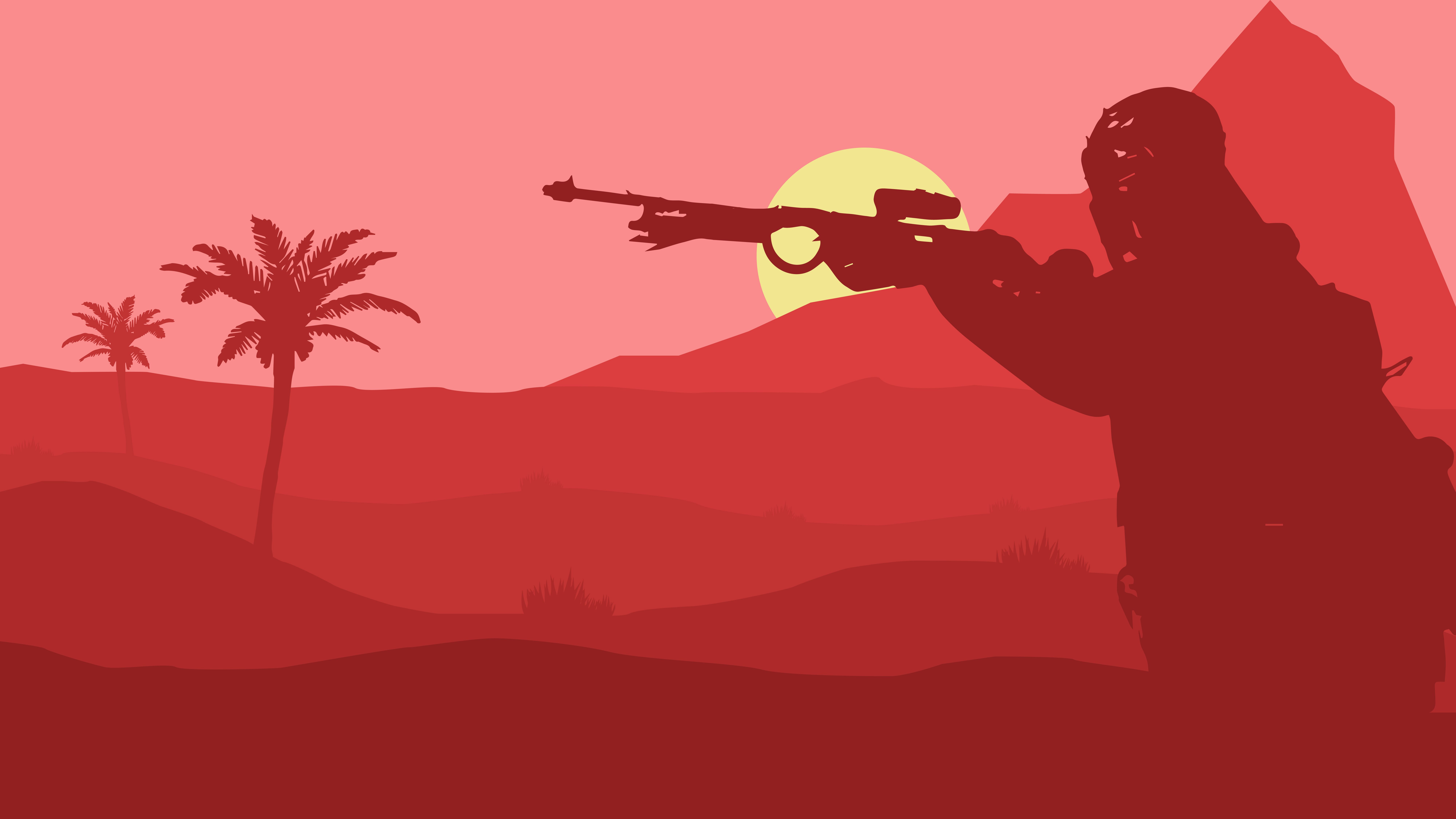 Art!
BedBananas returns to Rust and dies a lot.
The ending to his previous video is still one of the best things I've ever seen in Rust.
A day late, all my fault, but here's Xtab's skin picks.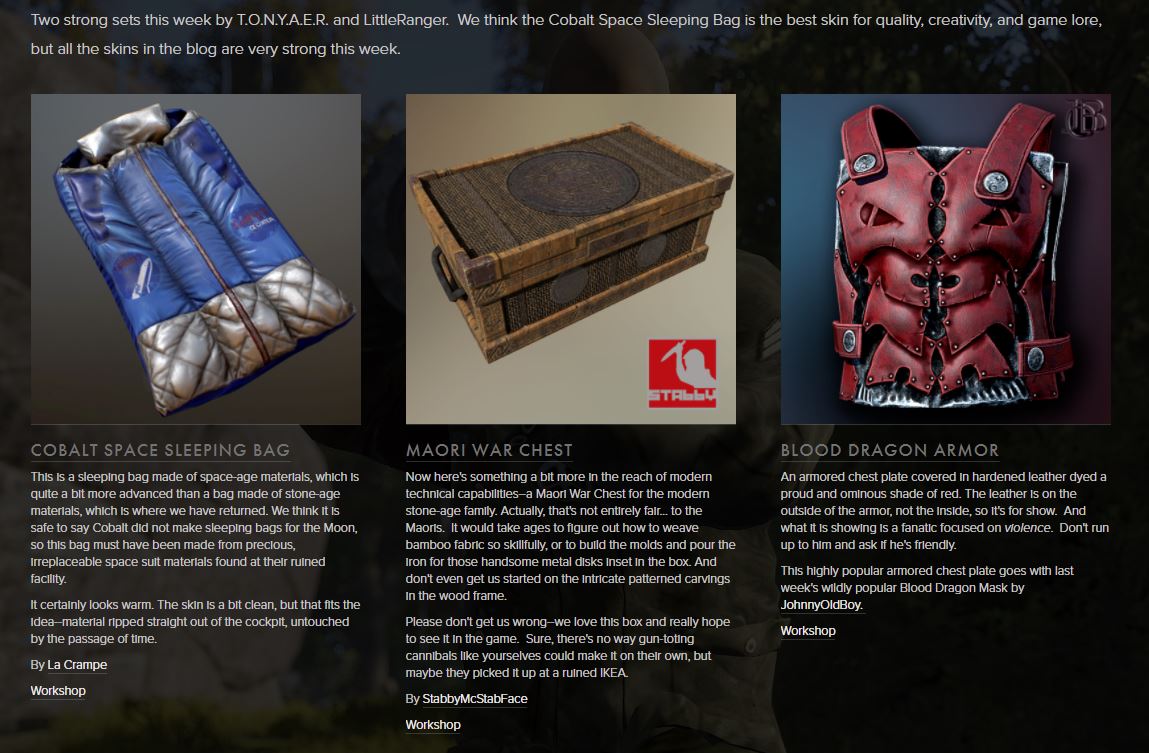 Cosy!
Banana Duck recreated a sketch from '90s UK television.
That is the sole reason we added cars. Now do Basil Fawlty.
Think you're working on something awesome? Tell me all about it. Share your base designs, show off a game-mode from your server, or have you done a cool thing with Code Locks and Vending Machines?
There's a dedicated forum post, or you can fish for upvotes in the Subreddit. I also shuffle around the the Steam Community, so feel free to show me to things from there. You can follow and respond to Rust on Twitter, and I'm on there as well.
I can't respond to everything, but I read every comment and take it all in.
Mailing List
If you want to follow this project you can sign up to the mailing list.
We'll only update you about this project, we won't spam you about other stuff or sell your email address.