Community Update 176
Lots of art, Rust lore deep mined, and more.
20 March 2018 (9 Comments)
This is both a welcome to you, the readers, and to ciciocosmin, a new artist on reddit. They've been working hard this week on Rust art, with five separate pieces going up on sub. It's a great collection of wallpapers for those looking for abstract, flat, or even silly Rust art. I had a lot to think about when selecting the header, but went with the giant 'R' because it was perfectly shaped for the site.
NotGoodatNamingStuff said of one piece: "Nice art bro!" I mean, is there any higher praise?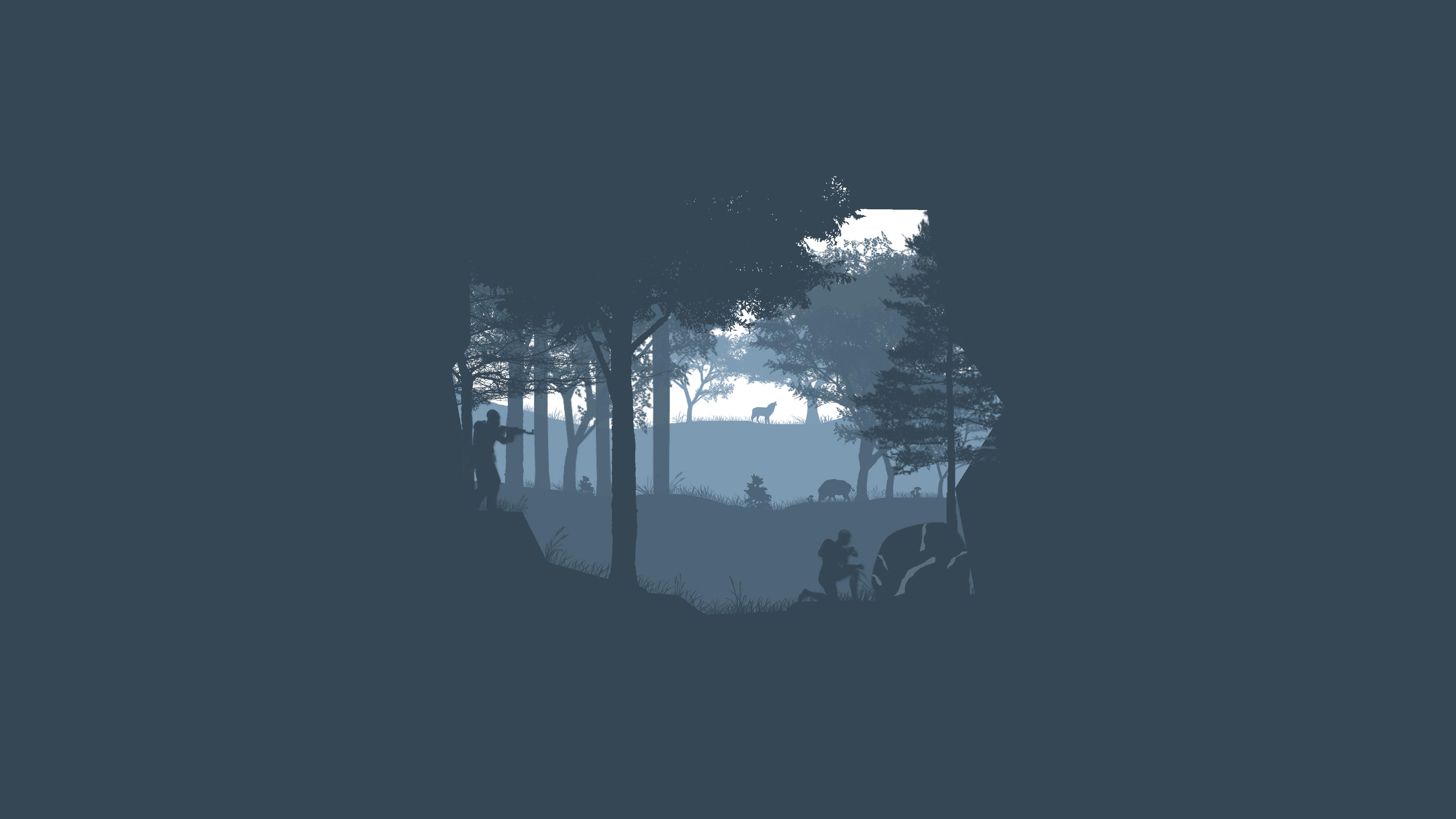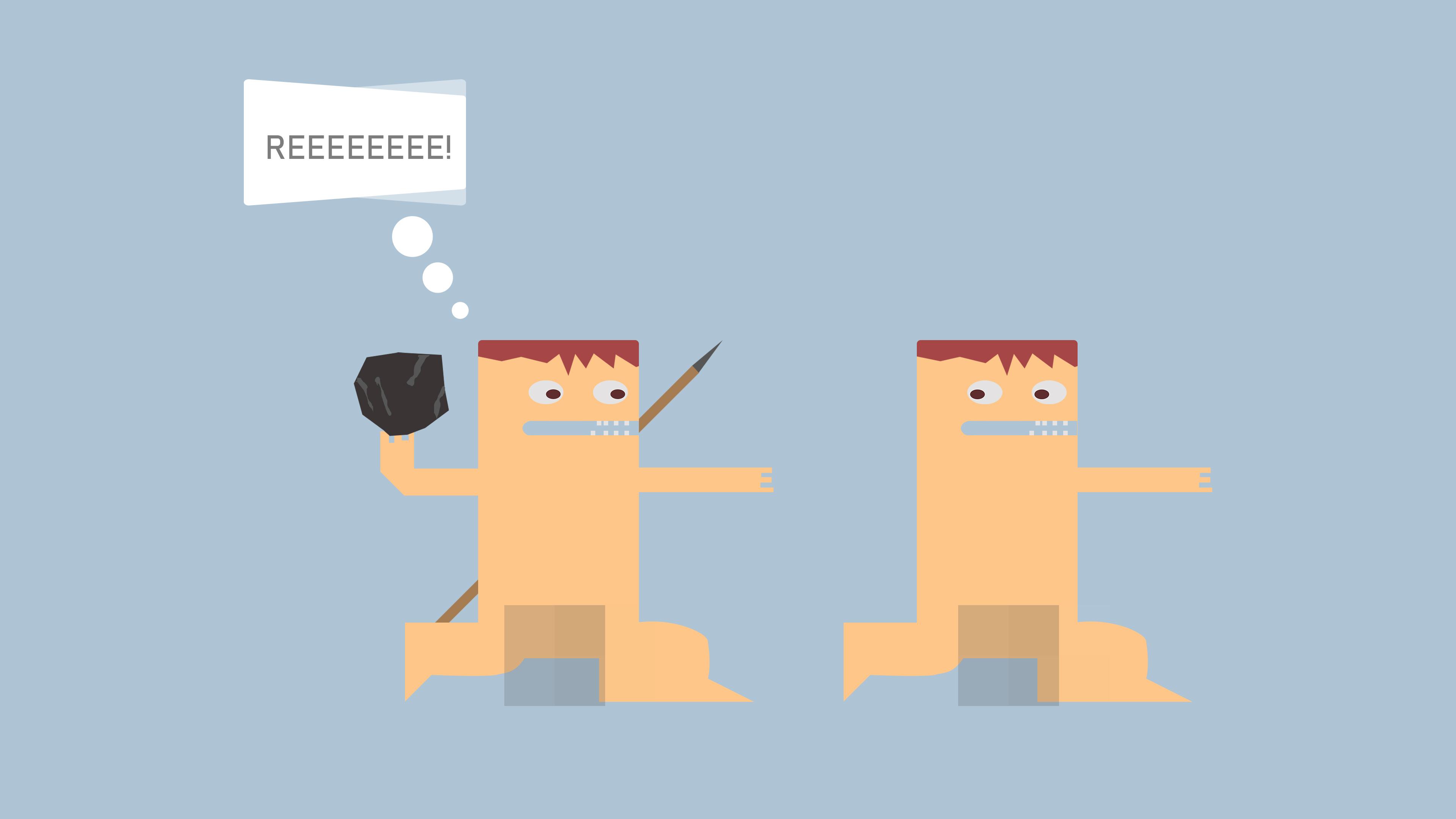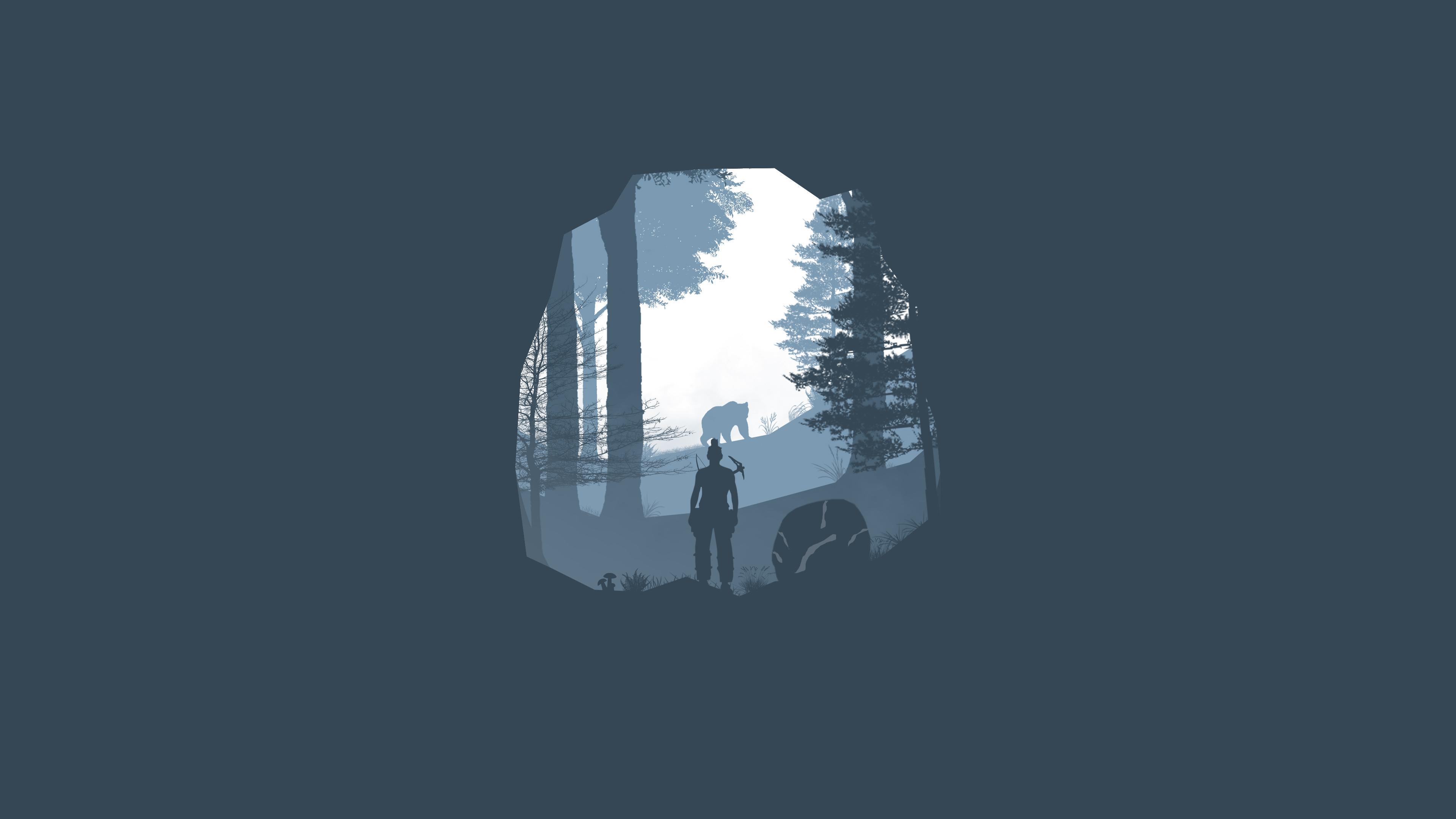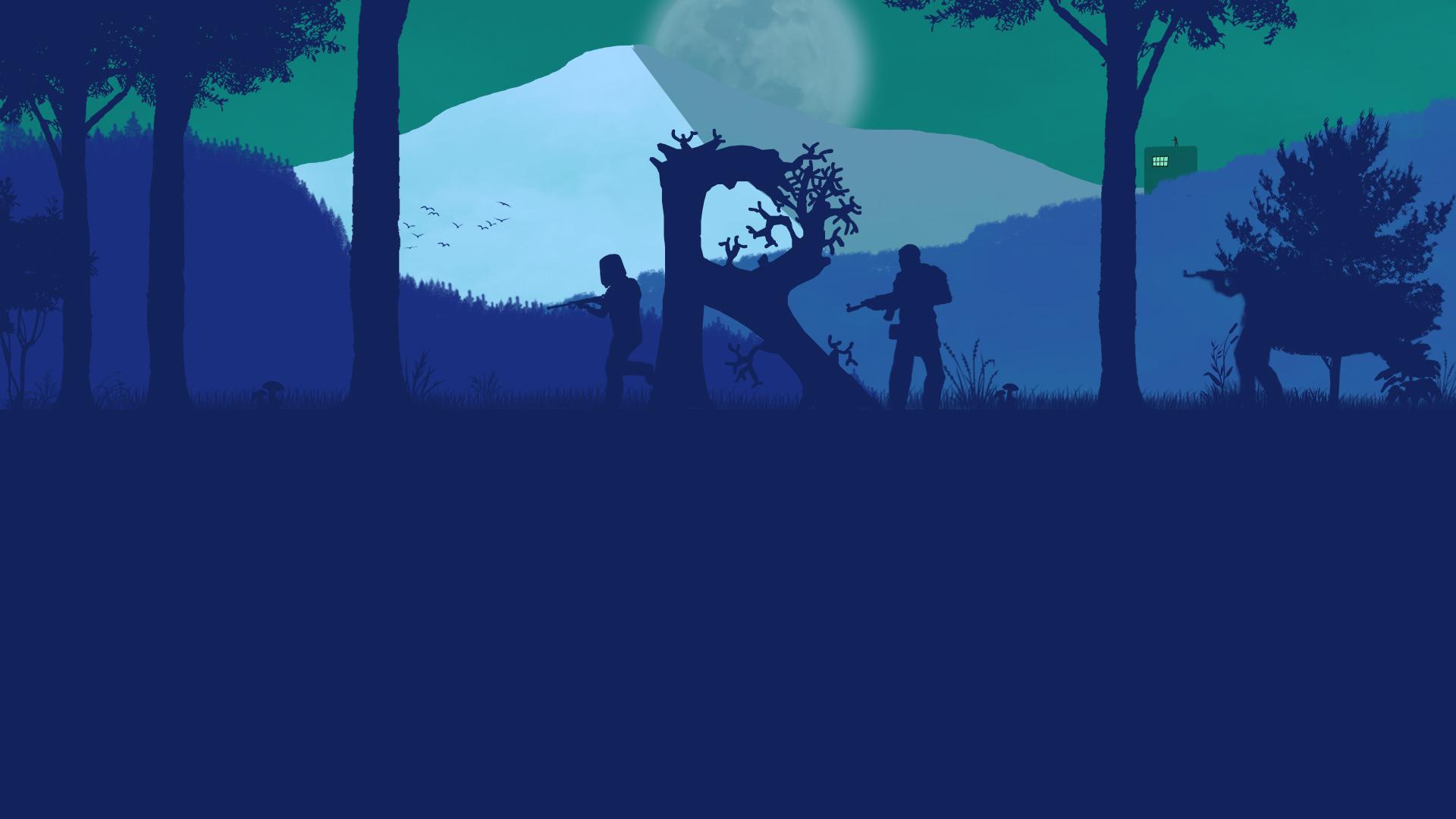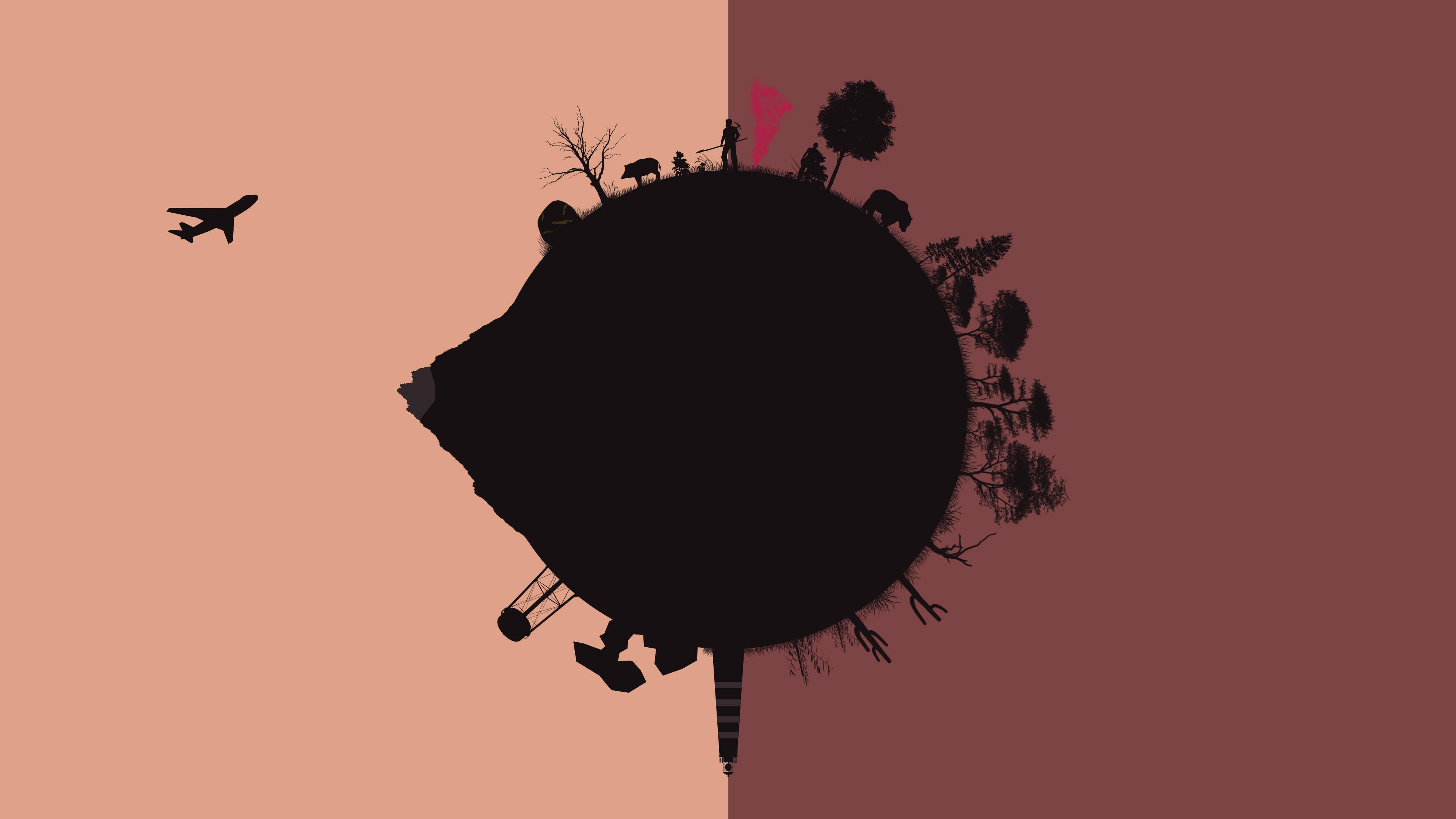 They're even unmarked, for those people who re-upload them on the Steam community and claim it as their own. Don't think I don't notice when that happens.
There are obvious questions hanging over Rust's backstory, so Shadowfrax has set out on an epic journey of discovery to see if he can figure out the Where, When, and What of Rust. He's tried to work out where Rust takes place by using the night sky, when it's all taking place, and even made an attempt at working out what's going on. He's done a very thorough job.
It's a long piece, 25 minutes of your life will be sucked into it, but will you be spat out the other side more well informed than before? I could tell you, but Cobalt is watching me.
Turns out it wasn't Cobalt, but my neighbour on a ladder unclogging his drains. I'm still not saying.
We're still working on the Chinook, a heli that will patrol the skies of servers, delivering the Scientists. Some of the work means that there will be support for players to fly the helis, albeit on unofficial servers. With that preamble out the way, let's watch Vertiigo get vertical, with a little help from Helk.
That went as well as I expected it would.
There's a pile of art in the header, but there's still more to see. On the left is Futch's mask/pumpkin thing. It's not quite Halloween, but I liked it. On the right is Lasrig's 3D printed Salvaged Axe.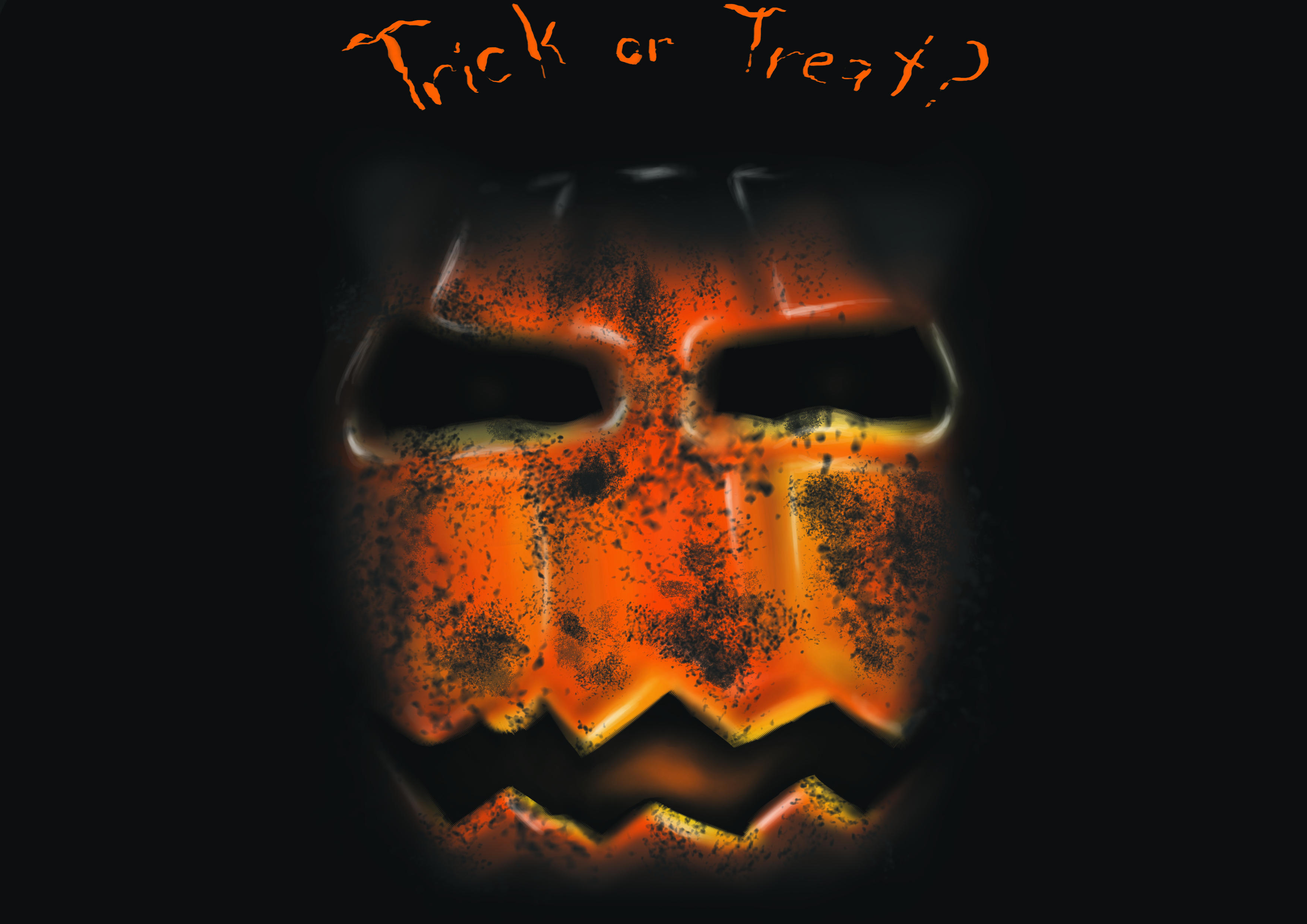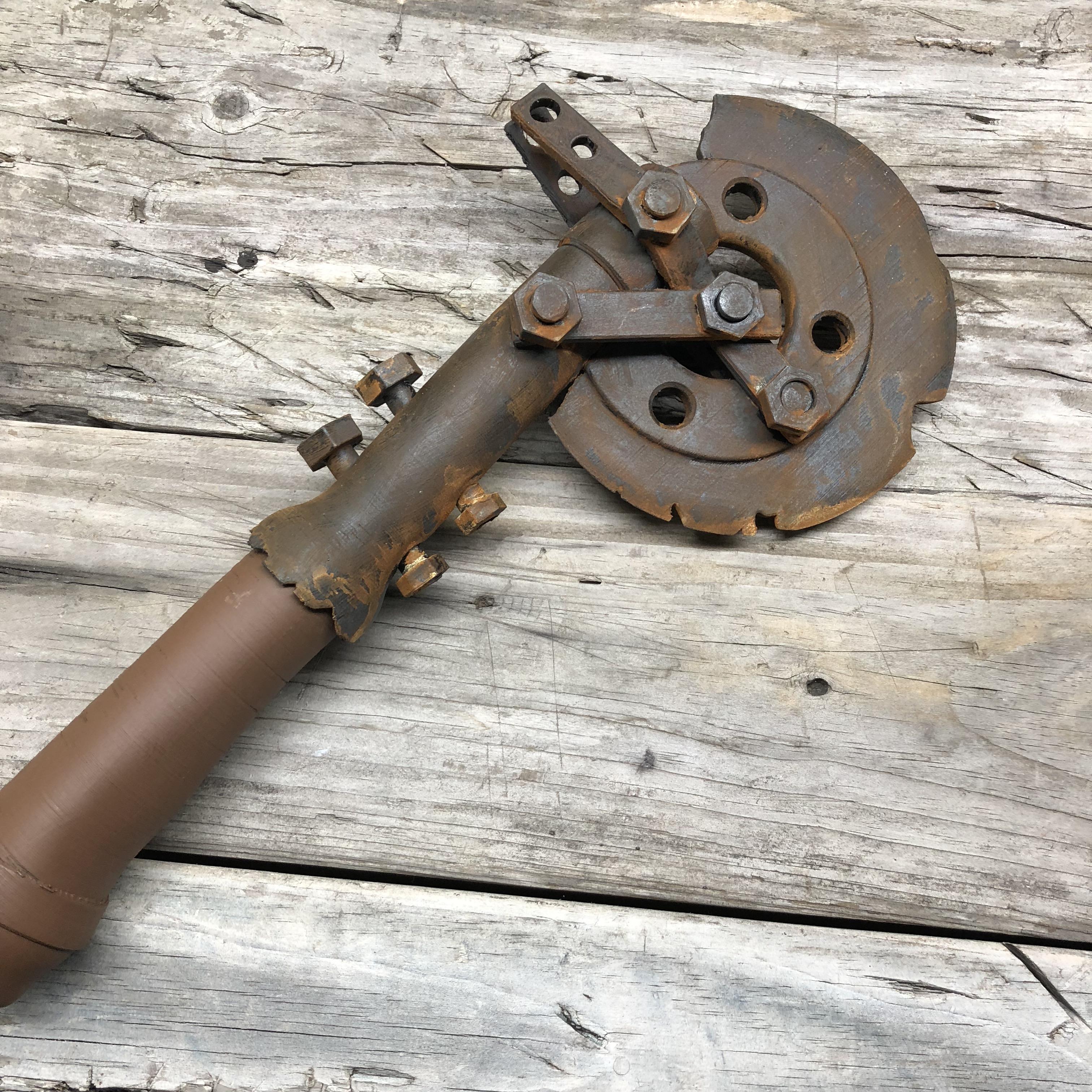 And And MrGoose0 posted a Youtube banner he made for Blooprint to reddit.
Good art, all.
Though I don't often link to Rcham's trap base stuff, I do watch it all. I think the way he draws people is creatively callous, and I like how he's always the bait. His latest ep is probably the best of that, drawing in someone as he pretends to raid.
He has the calmest demeanor for a murderer.
I think the rock is once again my favourite thing in Xtab's most recent skin round-up.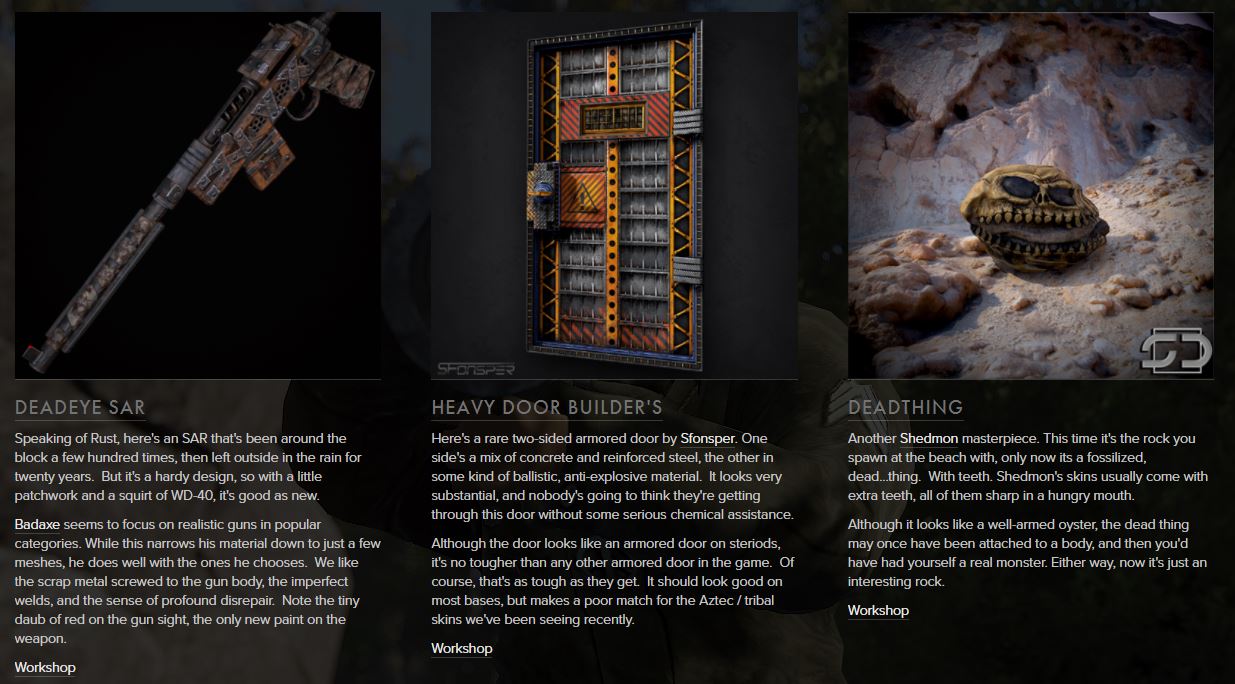 At least it gives me an excuse to post this.
I watched Jagger Murloc's random collection of games, and now you have to as well.
I... Nope. Got nothing. Someone made it and now it exists.
Think you're working on something awesome? Tell me all about it. Share your base designs, show off a game-mode from your server, or have you done a cool thing with Code Locks and Vending Machines?
There's a dedicated forum, or you can fish for upvotes in the sub reddit. I also shuffle around the the Steam Community, so feel free to show me to things from there. You can follow and respond to Rust on Twitter, and I'm on there as well.
Mailing List
If you want to follow this project you can sign up to the mailing list.
We'll only update you about this project, we won't spam you about other stuff or sell your email address.