I'm excited to announce Rust's first Rustmas base decorating competition!

We're looking for the best festive base Rust has ever seen!

The Christmas content update happens later this week on December 16th, 2021 and will stay in game until January 6th, 2022. You have an entire month to impress us :)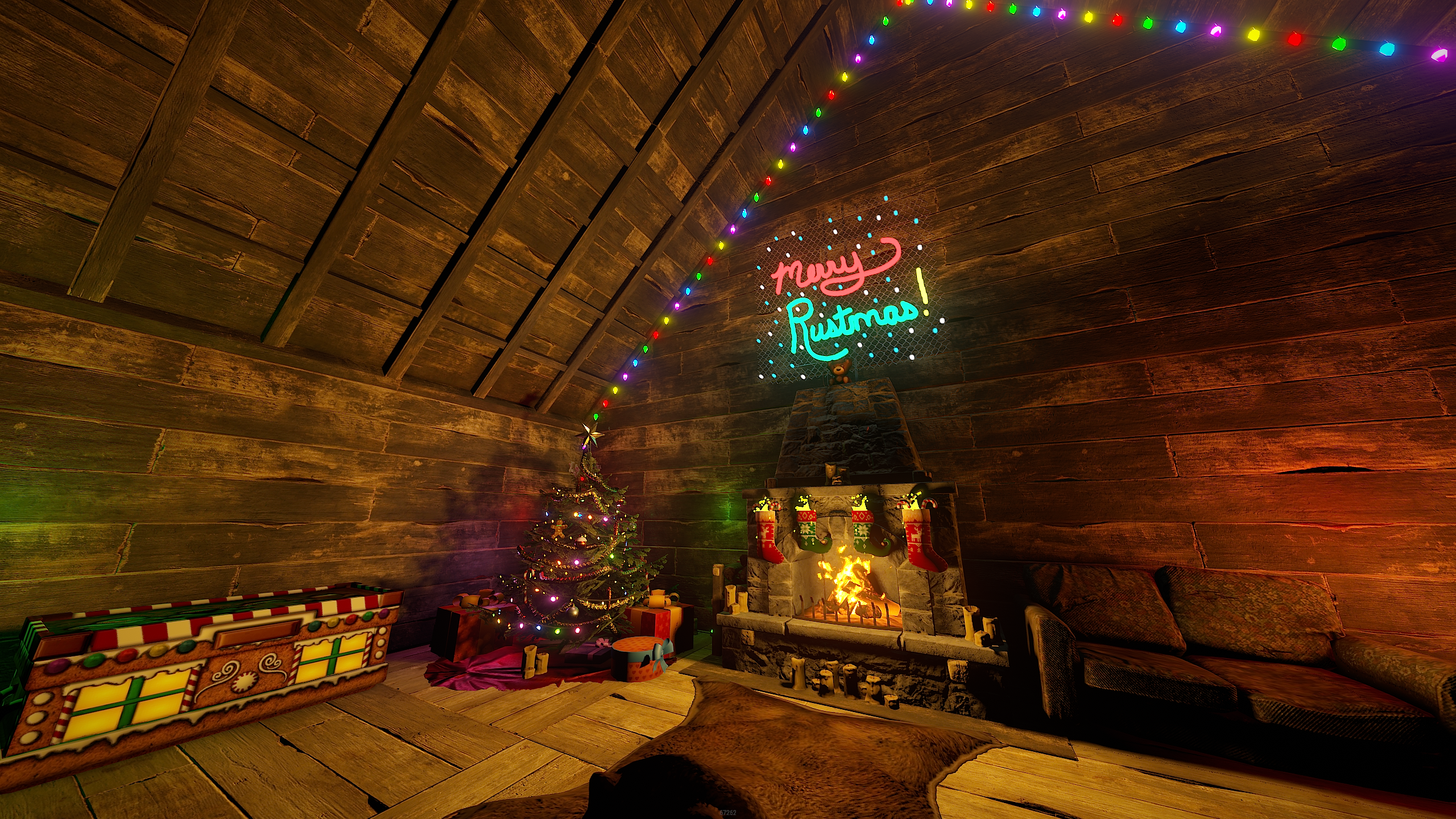 I know a few of you are going to go ham on this and I couldn't be happier! Hoping this Rustmas will be the best one yet. Go big or go home, right?
Winner

£75 worth of skins of their choosing and two Rust DLC keys.
Runner up
£50 worth of skins of their choosing and one Rust DLC key.
How To Submit
Once you've completed decorating your base, take a screenshot and upload the image to Twitter using the hashtag
#Rustmas2021
Evaluation
Submissions will be judged based on the following:
Judging will be performed by Facepunch Staff.

Terms
This competition is run by Facepunch Studios Ltd at Concept House, Elmore Green Road, Bloxwich, Walsall, UK. The competition ends on January 6th 2022 23:59UTC. No more than three entries per person. The winner and runner-up will be selected based on which Facepunch thinks is the most original/creative and any decisions Facepunch makes will be final. The winner and runner up must claim their prizes within one month of the closing date (which Facepunch may exchange for an alternative of the same or greater value). Our terms of service apply to any content you make for the competition: https://facepunch.com/legal. Winning entries must pick items from the Rust marketplace with market value.