Charitable Rust
is back!
Saturday November 19th & Sunday November 20th, 2022
For 2 days
Rustafied
will be hosting a charity event to raise money for
World Central Kitchen
. WCK is first to the frontlines, providing meals in response to humanitarian, climate, and community crises all over the globe.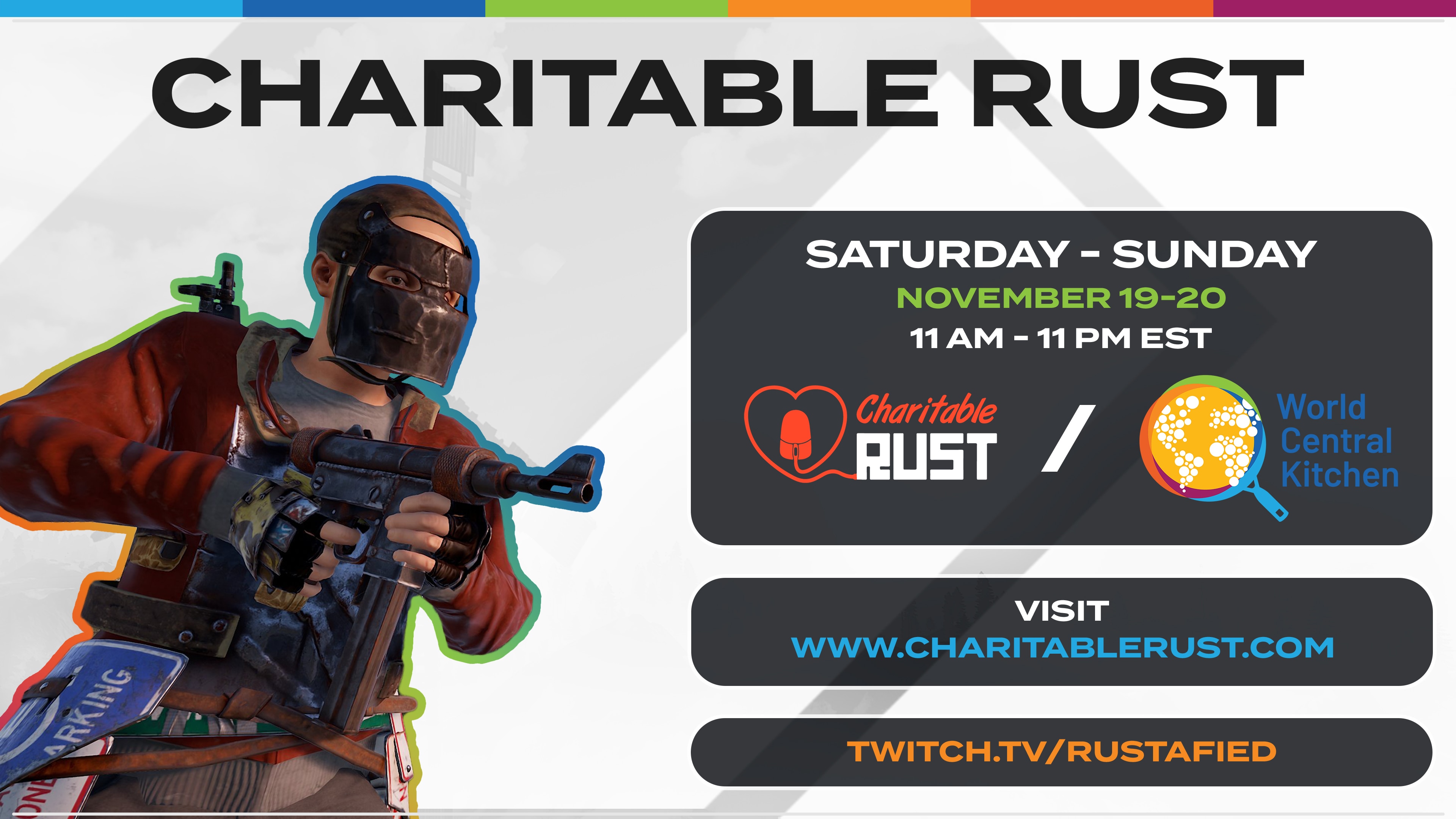 To kick things off we're starting with the
skin contest
. These very limited skins will be part of the
Twitch drops
& Item store purchases surrounding the event.
If you are a skin creator and want to have a shot at getting your work into the game, this contest is for you! All proceeds go towards charity!
Contest Rules
Use #CR2022 as official contest tag in workshop.
No re-uploading old or previously submitted skins.
Do not steal or use any copyrighted or otherwise trademarked content.
Must be 100% original work (can work with others if all are listed on workshop page).
Must follow all basic workshop submission rules and standards.
If using the World Central Kitchen logo, it cannot be used on any weapon skins. Only the Charitable Rust logo may be used on weapon skins.
Submissions must be high quality and Hi-Res, normals properly done/baked.
Cannot contain offensive or sexual content.
Don't forget upload limit for the amount of skins you may submit.
Skins must be submitted by midnight(23:59) PST September 30, 2022.
If you're a content creator/streamer and want to participate check out their info on how to
sign up
!
We'll post more info about the event as we get closer.