Community Update 126
Character art, a mathematically unraidable base, a super cinematic Raid cam, and more.
7 March 2017
A few pieces of character art popped up on the Steam Community this week. The header is from Captain, who should probably turn around and make sure that wolf isn't stalking him. There was another nice headshot via BRULLAN!, who drew the Duct Tape Bandit.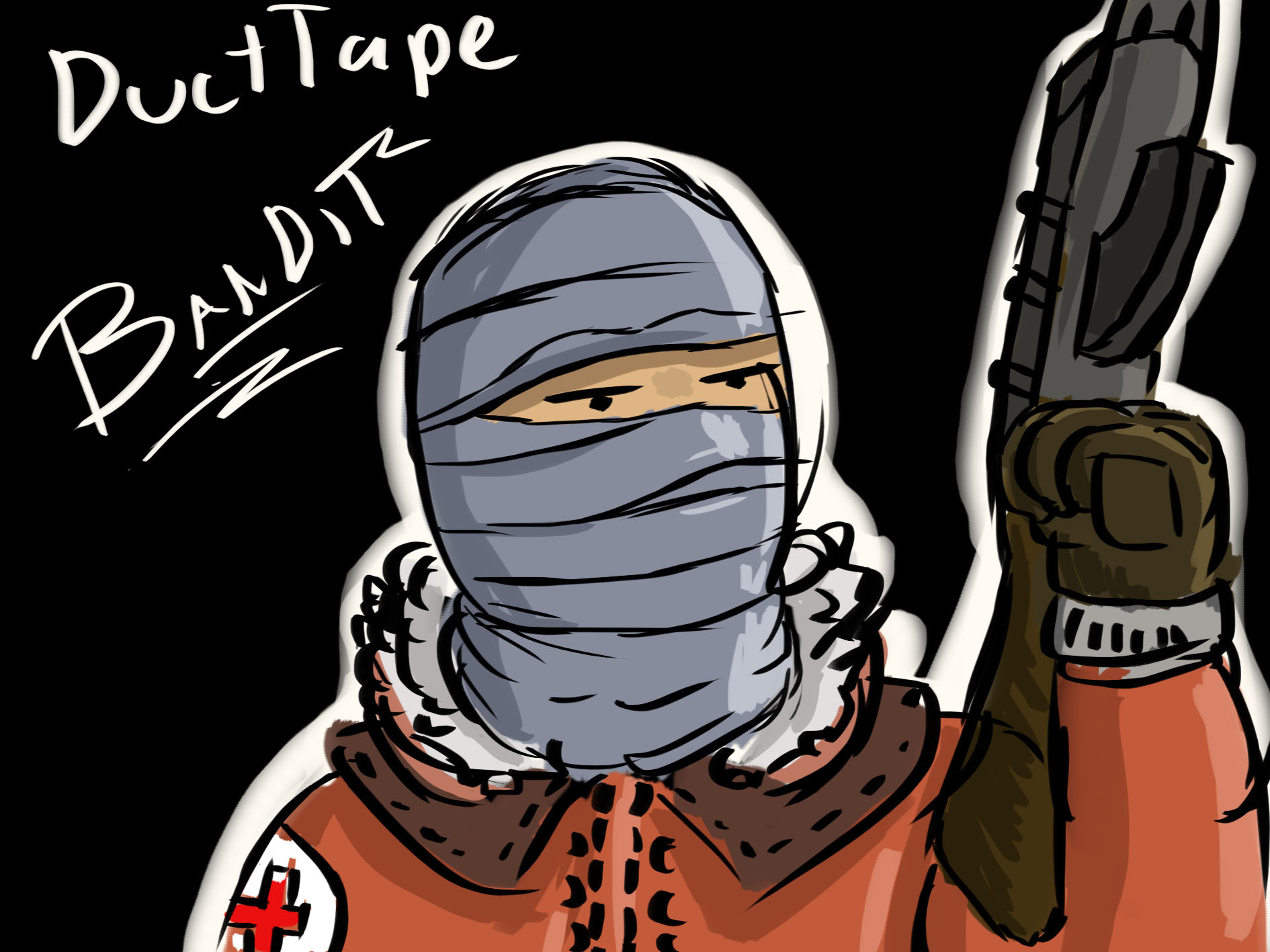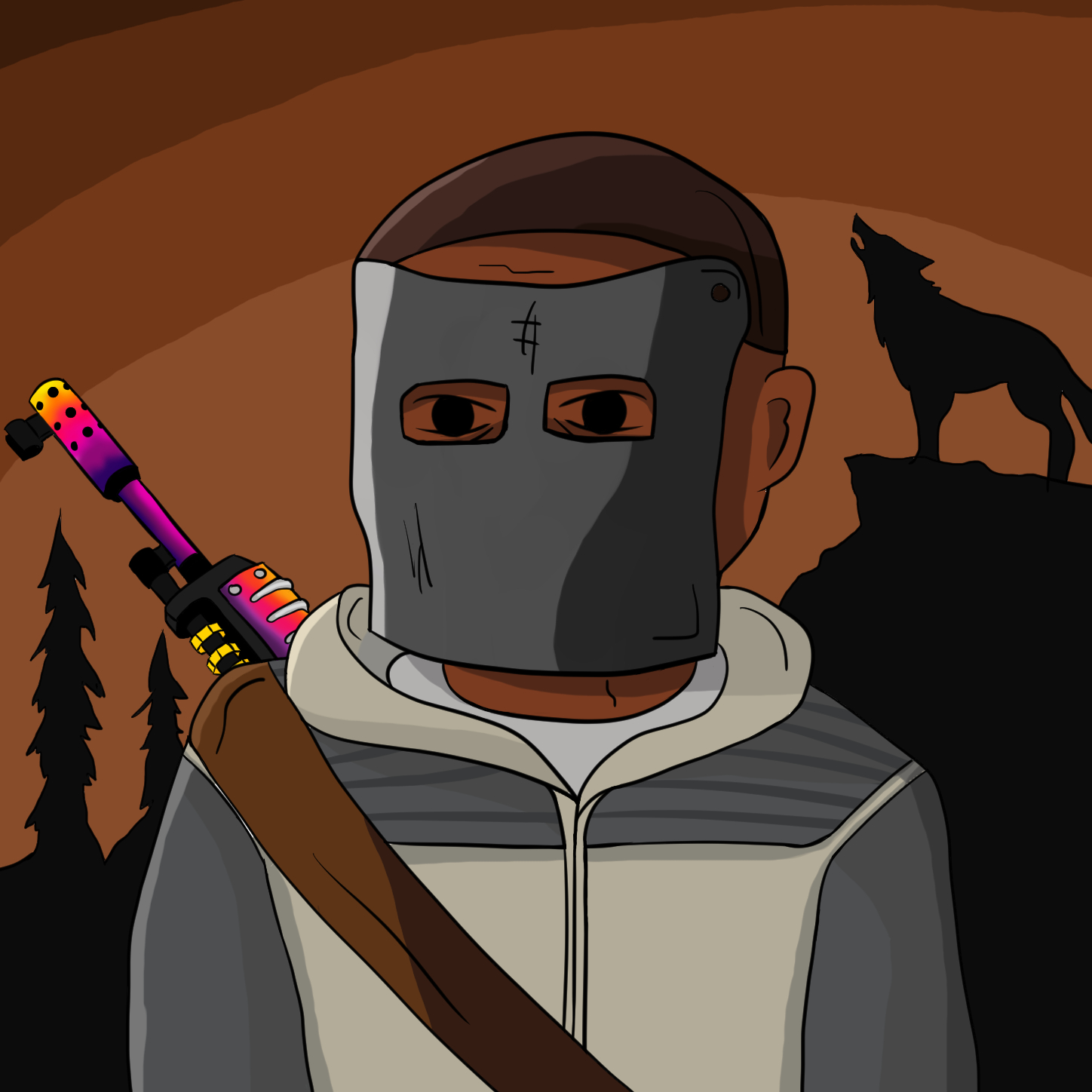 I gently mock the Steam Community (because every week I have to delete porn, Nazism, and non-sequitur gifs, and they're not always separated), but there's been a lot of art on there in the past few months. It's always worth poking in and giving people a thumbs-up.
It's been far too long since Swemba used his long lens on Rust, so I was delighted to see him come up with another Raid Cam. As usual, this was filmed on the Rusty Moose server, and this time it has a voiceover from Guacamole Jones. Have a look at some silky smooth Rust raid action.
Get off GTA and back to Rust, mate.
On the reddits, spikereloaded dropped some alternative icons for the game for free for everyone. They can't be used in-game, but if you're looking for a neat way to illustrate something on a site then you could use this package of lovingly crafted art.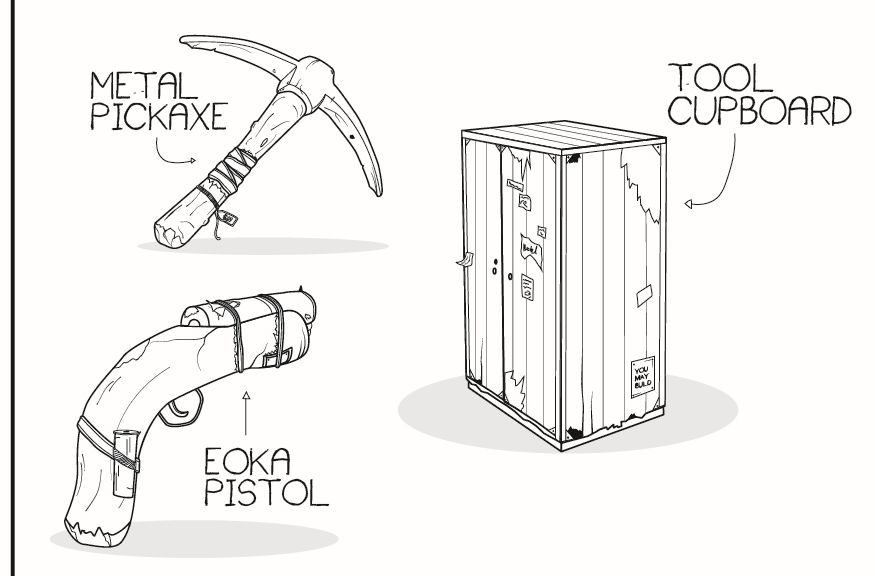 Grab them from here. I can't wait it see the coloured versions.
Nothing amuses me more than trailers for servers, and Whippy put together a very well-made promo for RustoAU, a non-Vanilla server with people teleporting all over the shop. This is pretty well edited and nicely shot.
It won't be long before you have a multi-part series with a bunch of Youtubers and Adobe Effects!
Very sweary, but PitchDank's Mathematically Unraidable Base video is... wait, I think it needs all caps to do it justice. Nah, I ain't going there. Just watch it, and if you're near kids or anyone likely to be offended at bad language, the swears are at 10 seconds, 43 seconds, 51 seconds, 1m 04 seconds, 1m 33 seconds, and 2m 03 seconds. Just fire off an air horn at those times and everything will be fine.
I just build non-Euclidean bases.
Think you're working on something awesome? Tell me all about it. Share your base designs, show off a game-mode from your server, or have you done a cool thing with Code Locks and Vending Machines?
There's a dedicated forum post, or you can fish for upvotes in the Subreddit. I also shuffle around the the Steam Community, so feel free to show me to things from there. You can follow and respond to Rust on Twitter, and I'm on there as well.
I can't respond to everything, but I read every comment and take it all in.
Mailing List
If you want to follow this project you can sign up to the mailing list.
We'll only update you about this project, we won't spam you about other stuff or sell your email address.