Community Update 161
Rust beatboxing, eco raiding, and more.
21 November 2017 (2 Comments)
I'd beatbox the intro to this, but doing it in blog text would probably require some sort of special thumb and I refuse to do that to my moneymakers. I'll just have to explain the old fashioned way: the header is by RobertRobinTv for Codfish's video. In it he wanders across the servers like a bard and has random encounters with people, where he shoots them if they infringe copyright and demands to know their subscriber numbers.
I found him via MrMemeio
I honestly don't know how this became a thing.
Usually Ser Winter goes on epic rampages across the servers, but this week he's been talking to the people of the server, and not shooting them quite as much. He still shoots people, but he also throws out vocal shrapnel.
I'm proud of 'vocal shrapnel'.
I'm loathe to call something like this 'Build of the Week', because there might not be one every week, or some weeks there might be loads. But, anyway, over on reddit GronakHD built a bridge.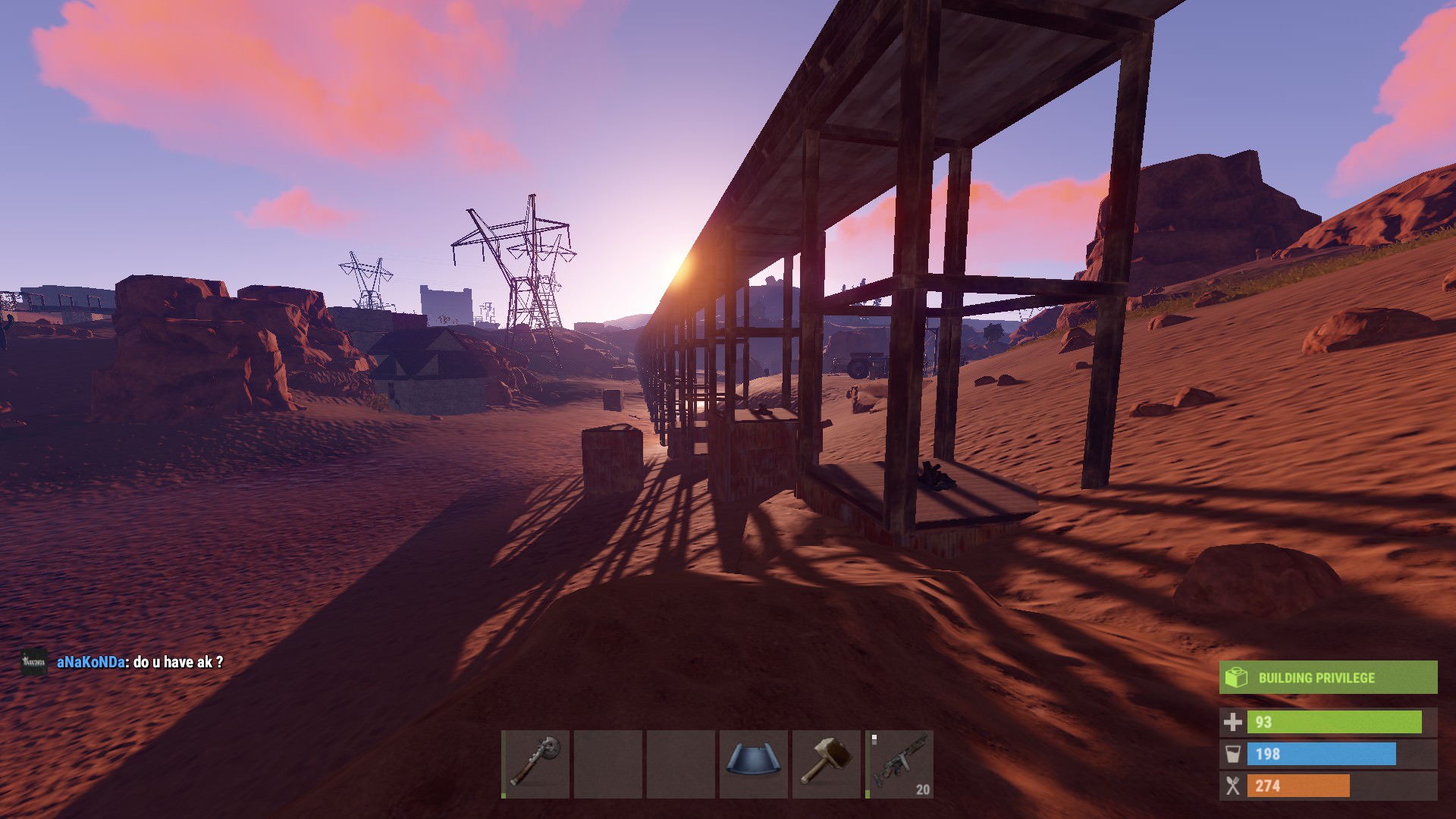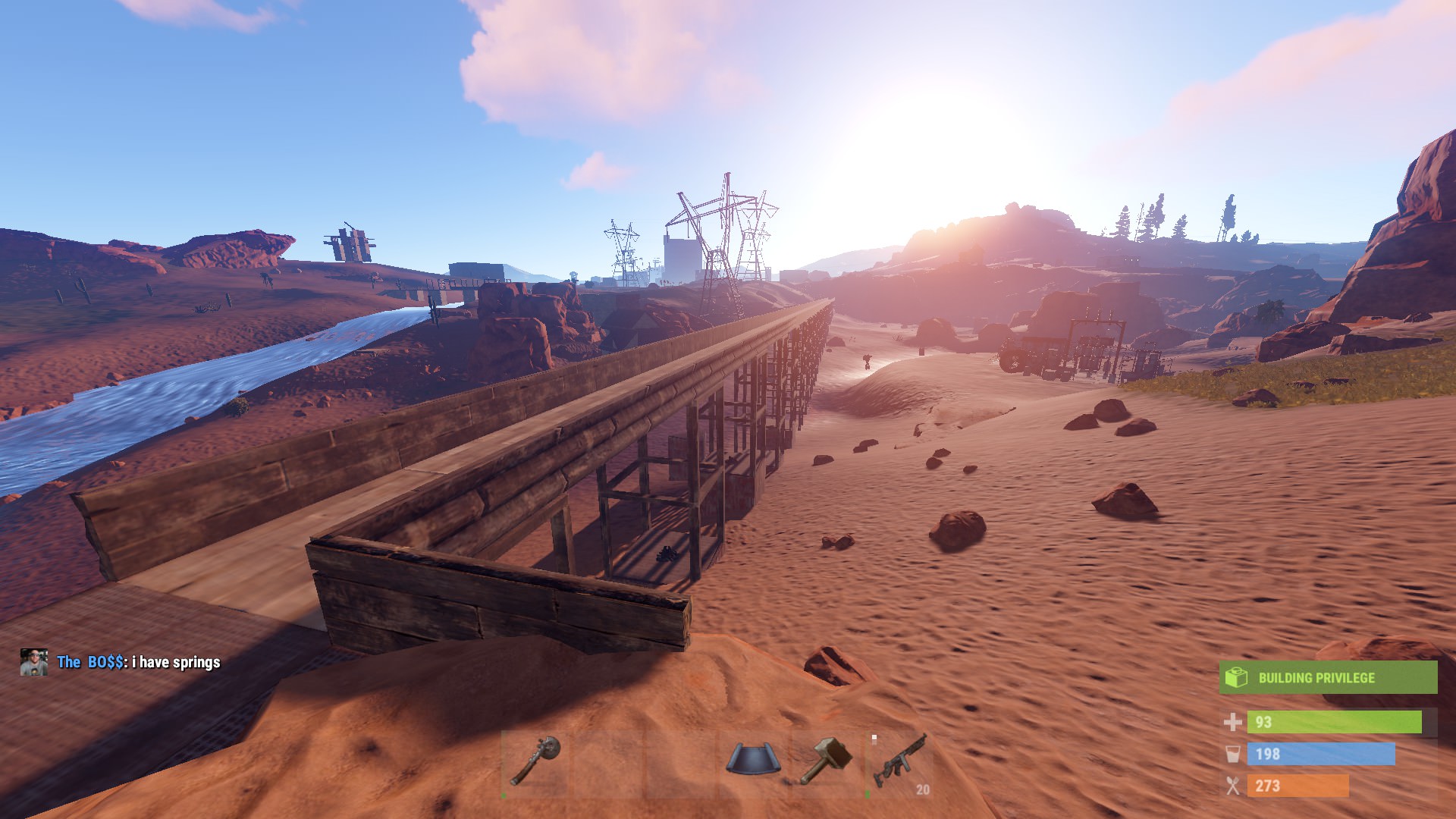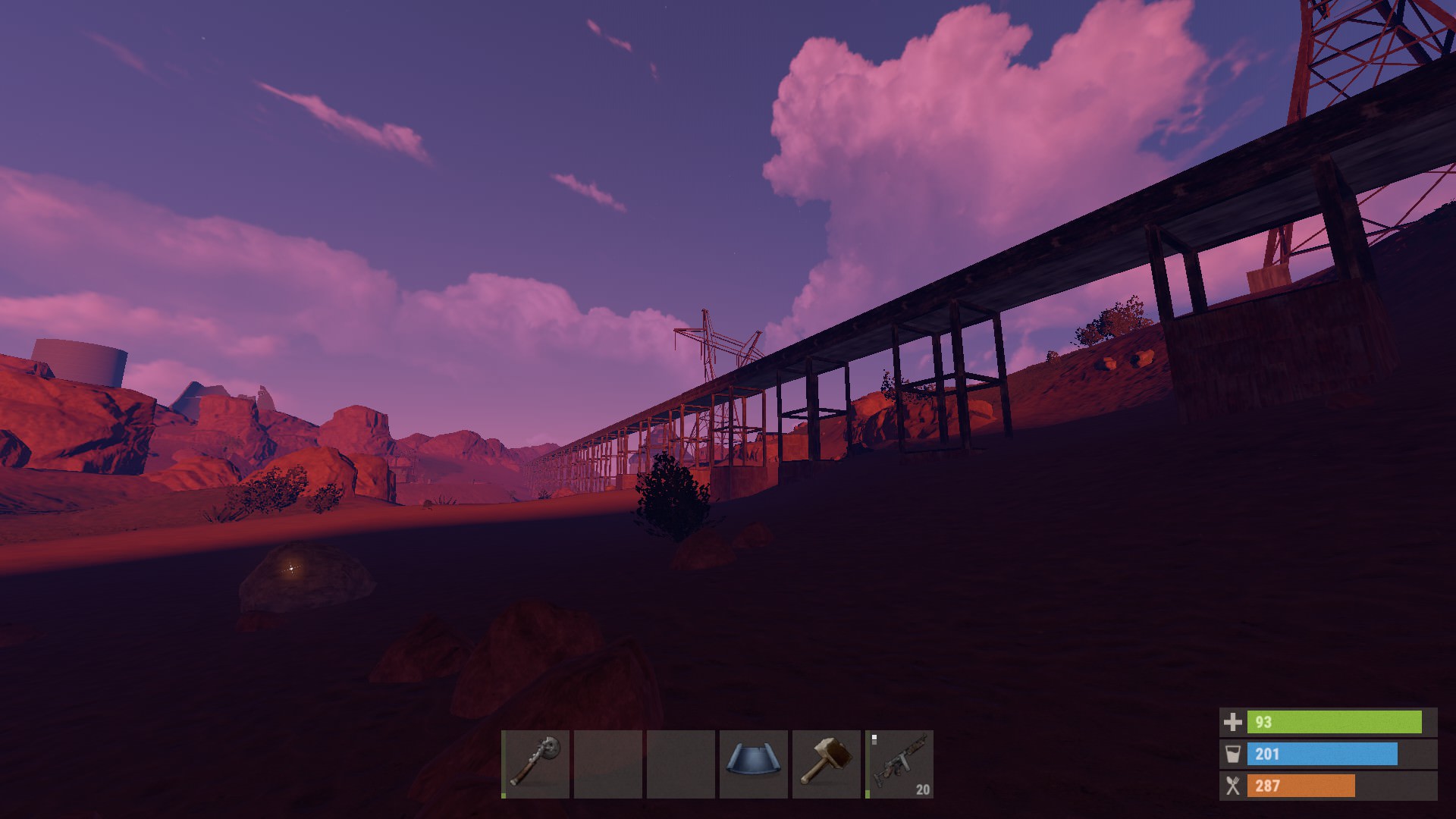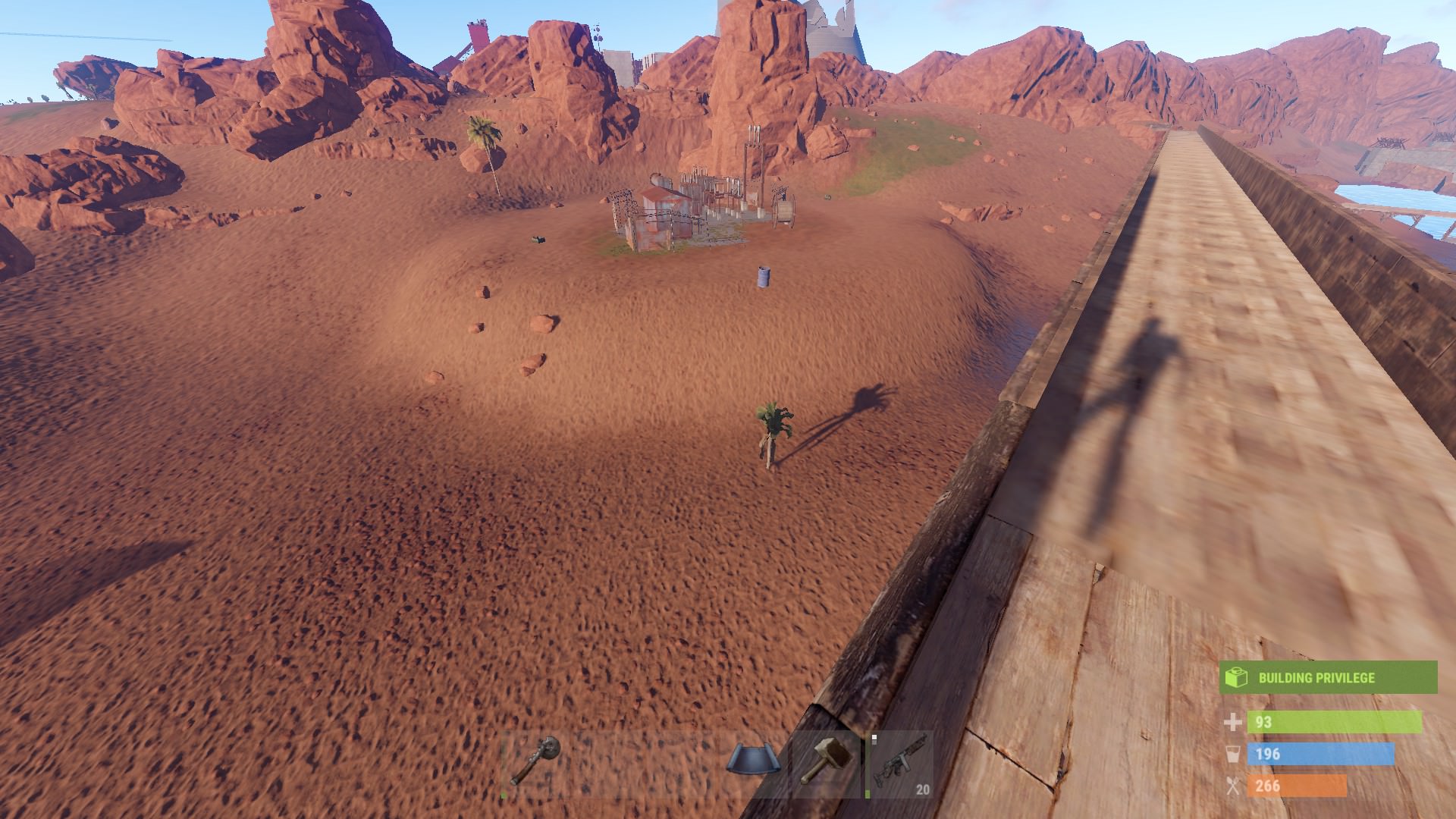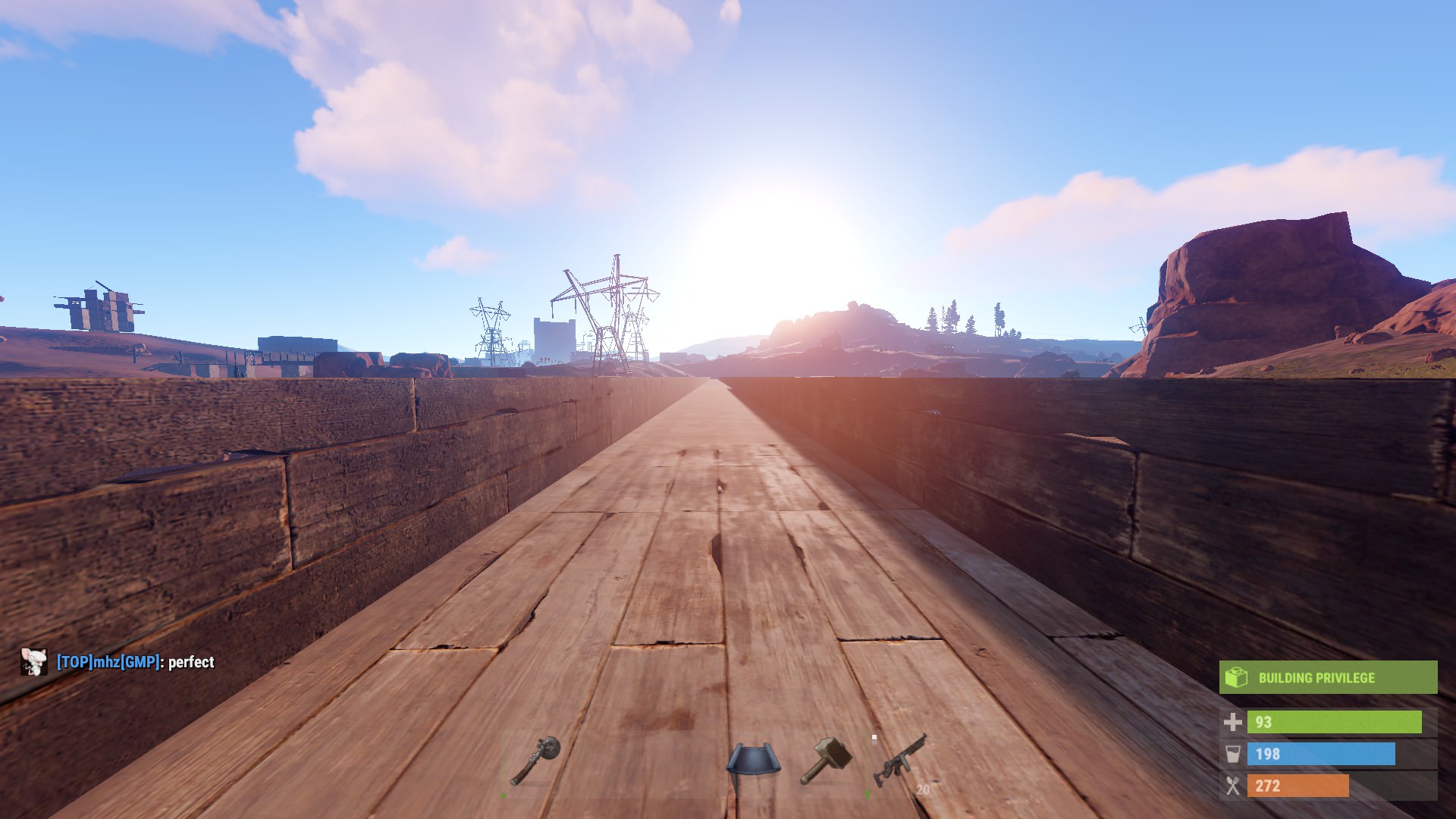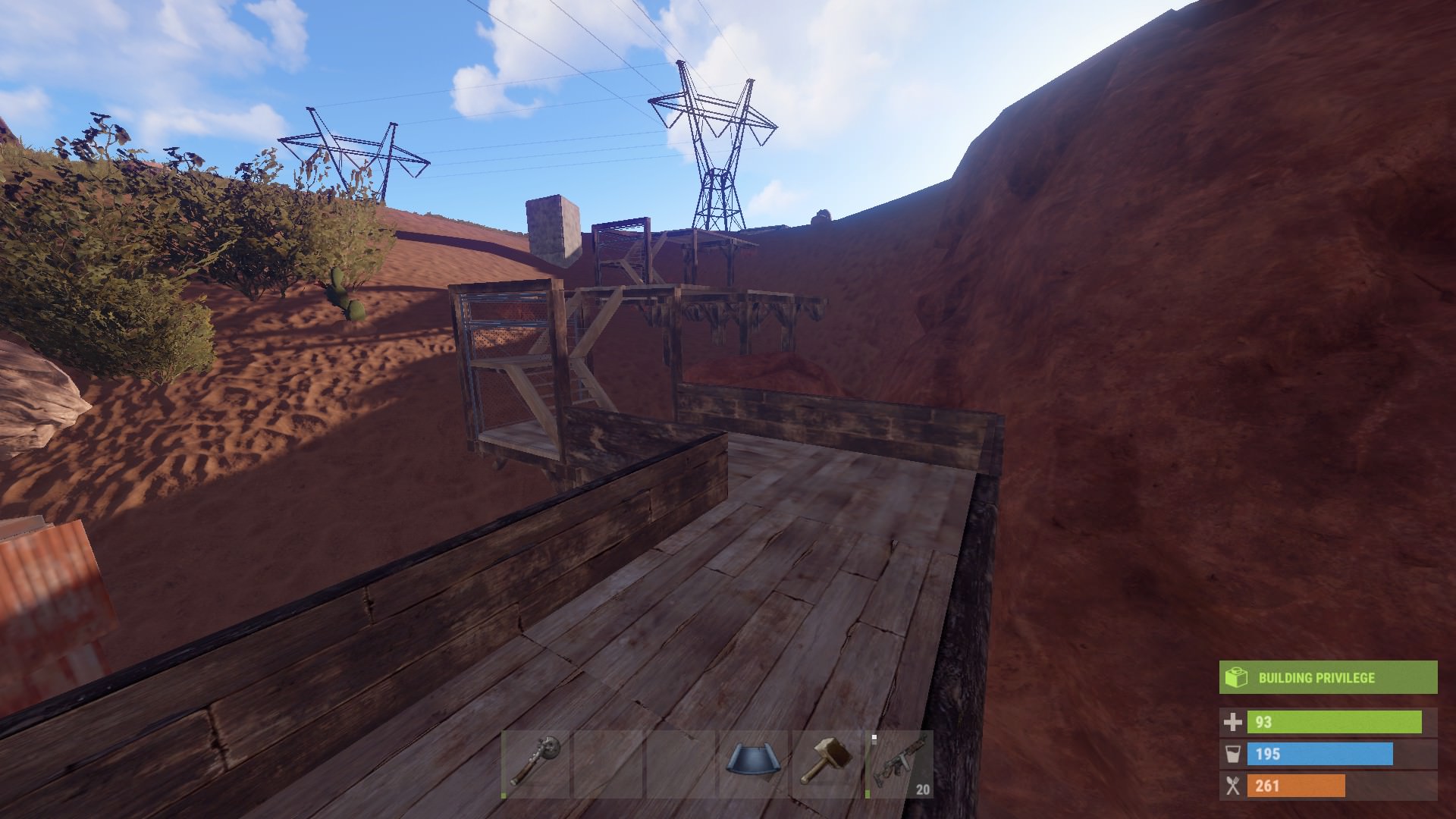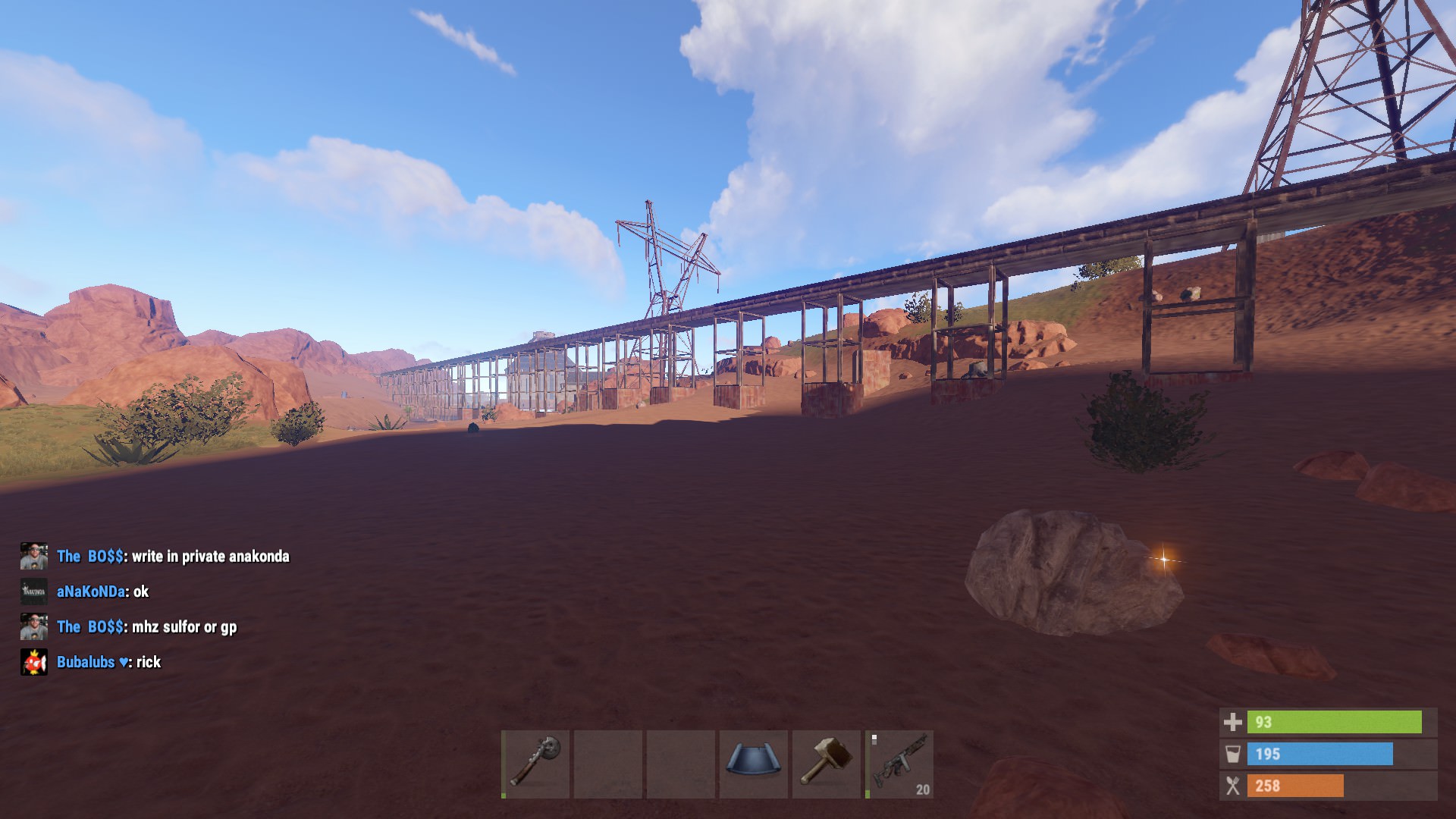 While I don't mind things that are built on modded or community servers, this was made on a vanilla server. As was this Fight Club on Rustralasia Main.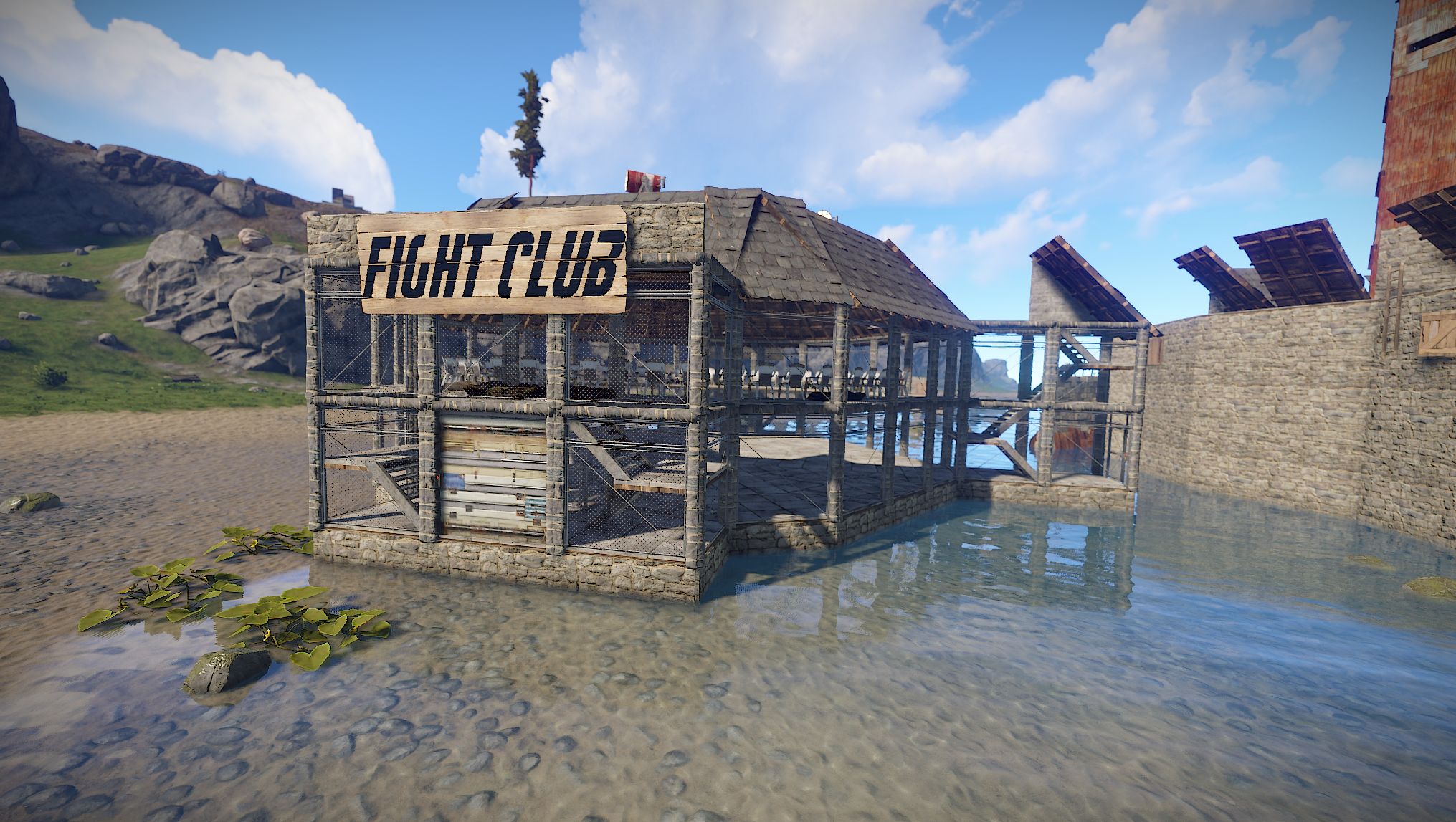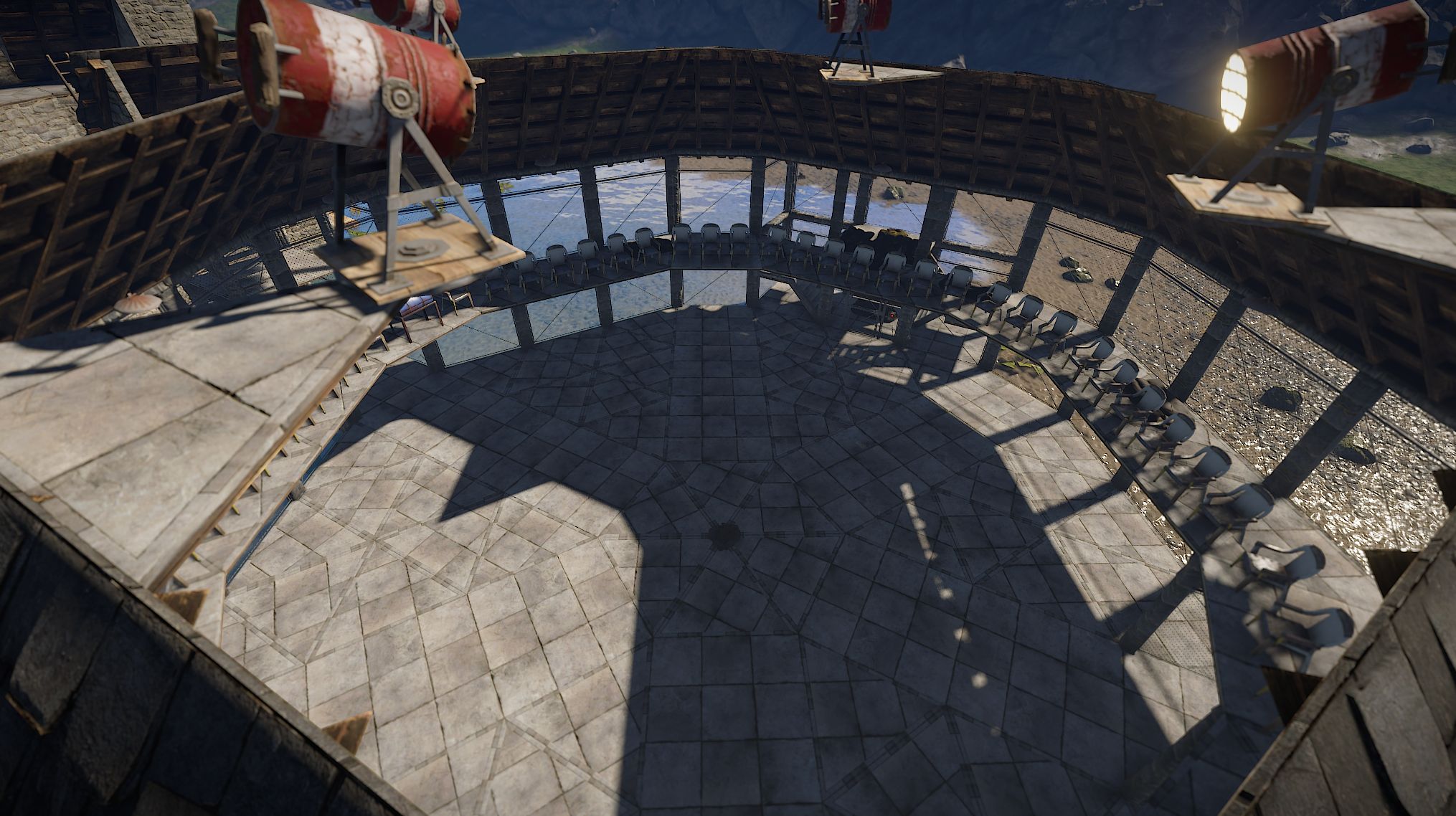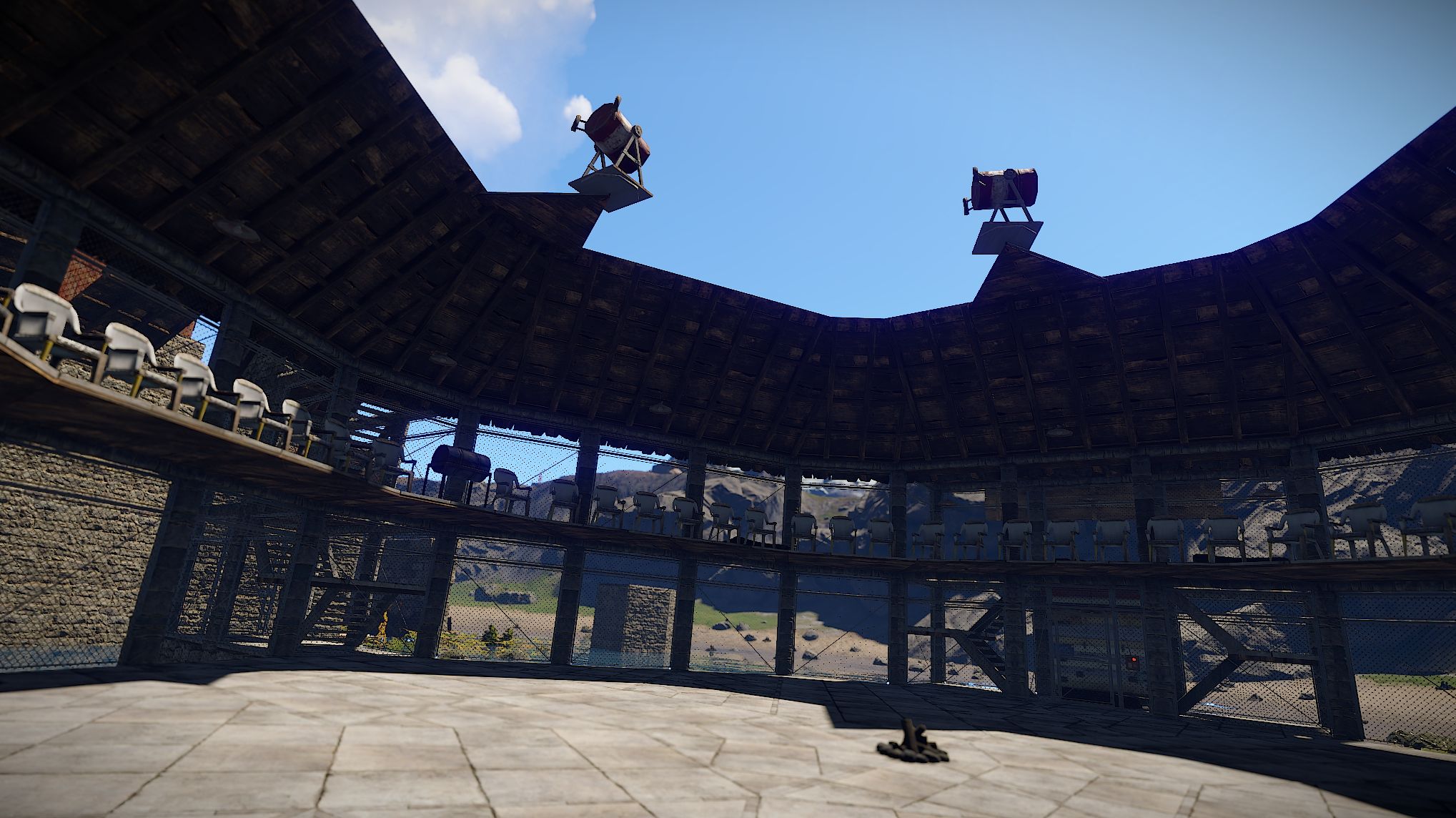 I am technically breaking the rules of Fight Club by posting that, but if you put up a sign you can't reasonably expect people to not talk about it.
An odd one to kick off this week's art: it's a scene from Rust, built in VR using Tilt Brush, painted by everyangledefines.
And here it is in 2D.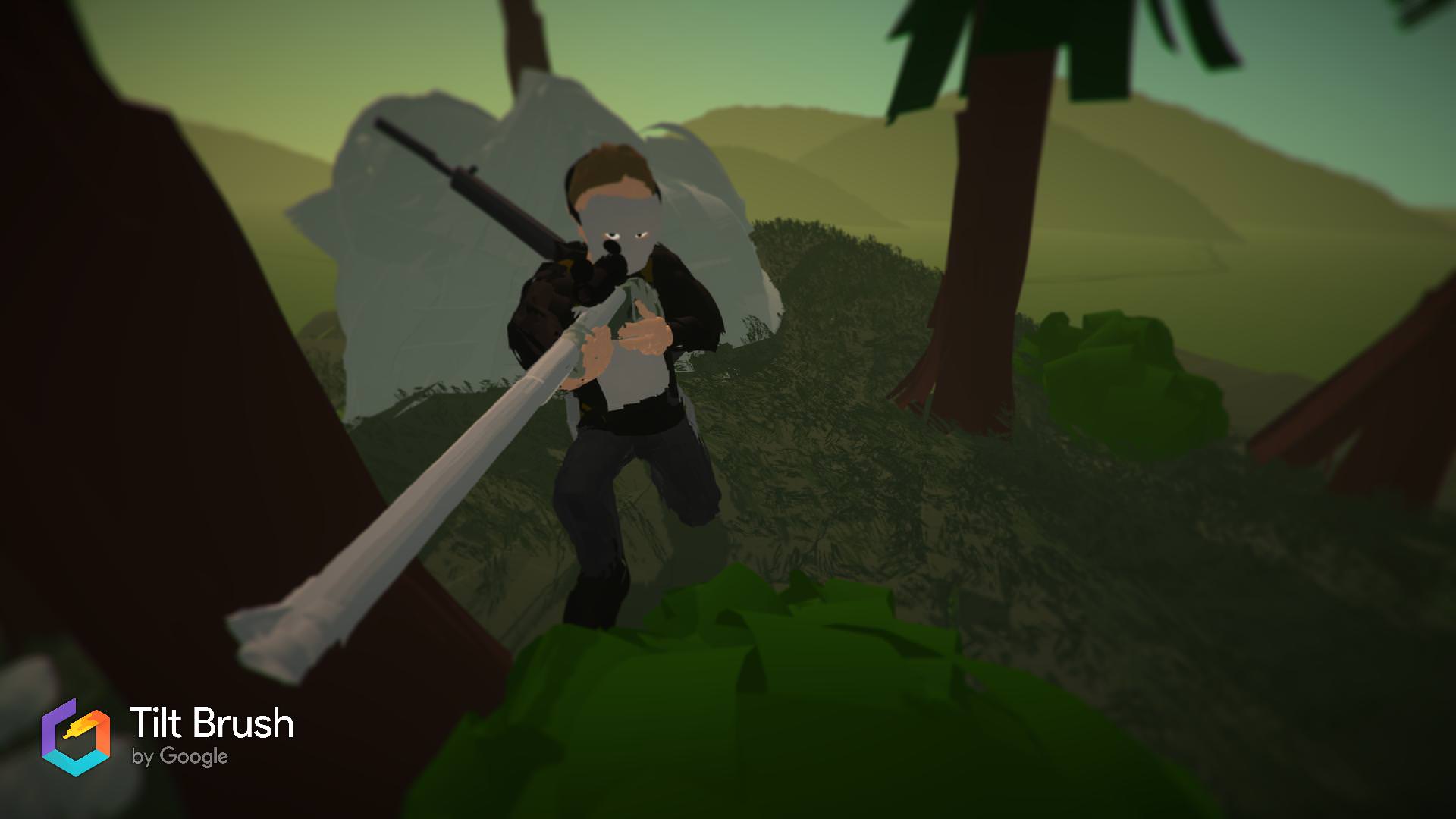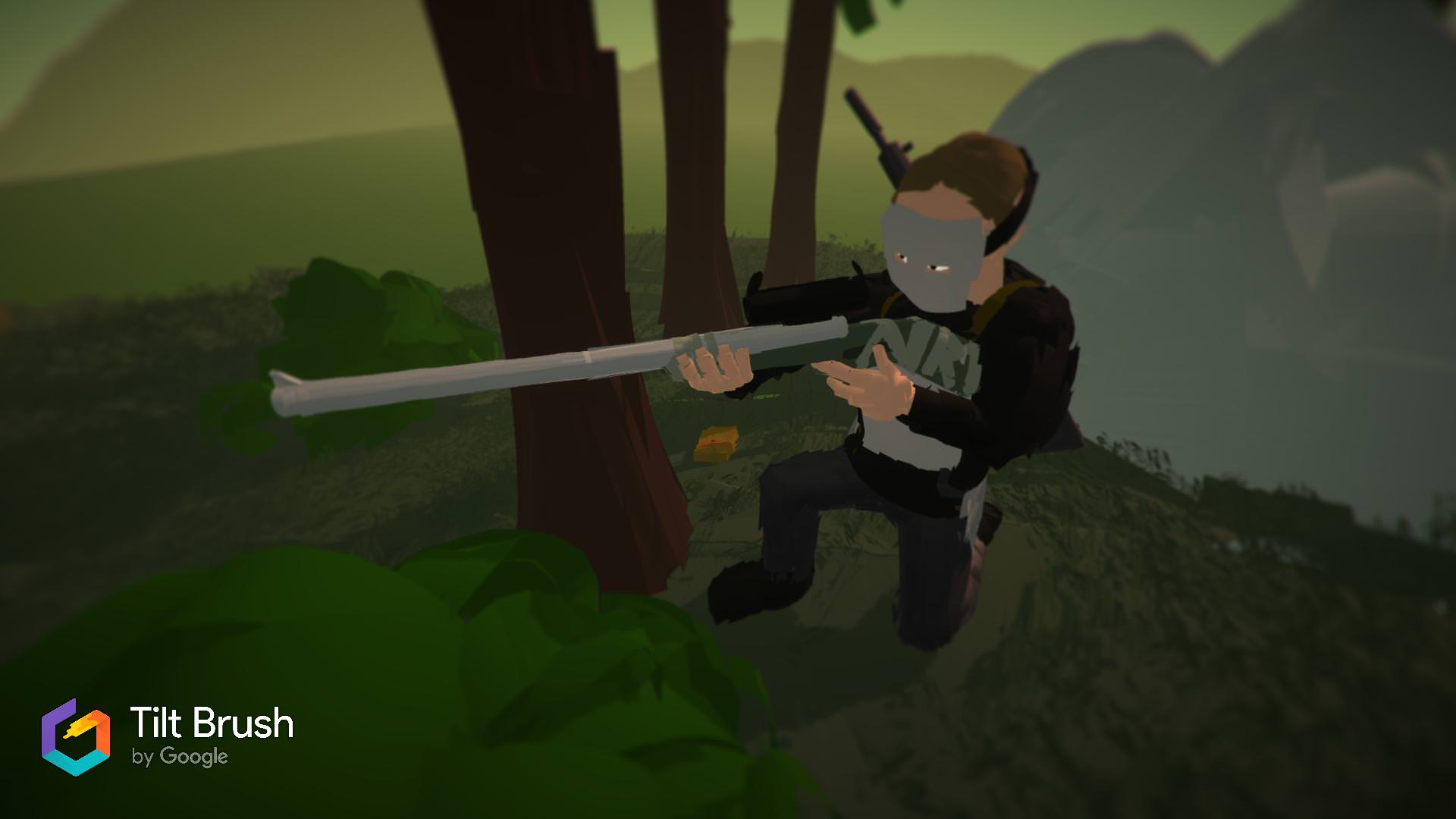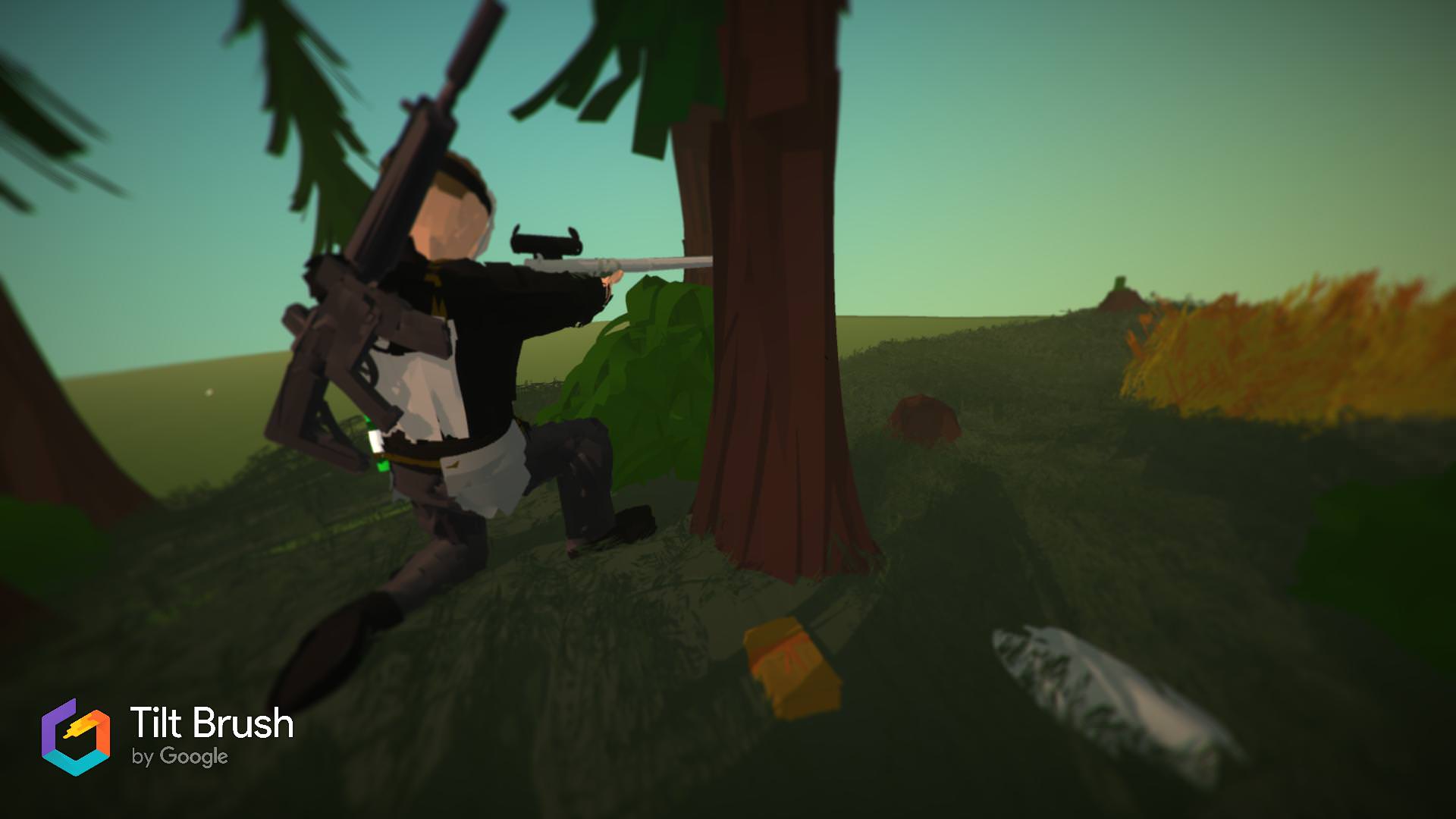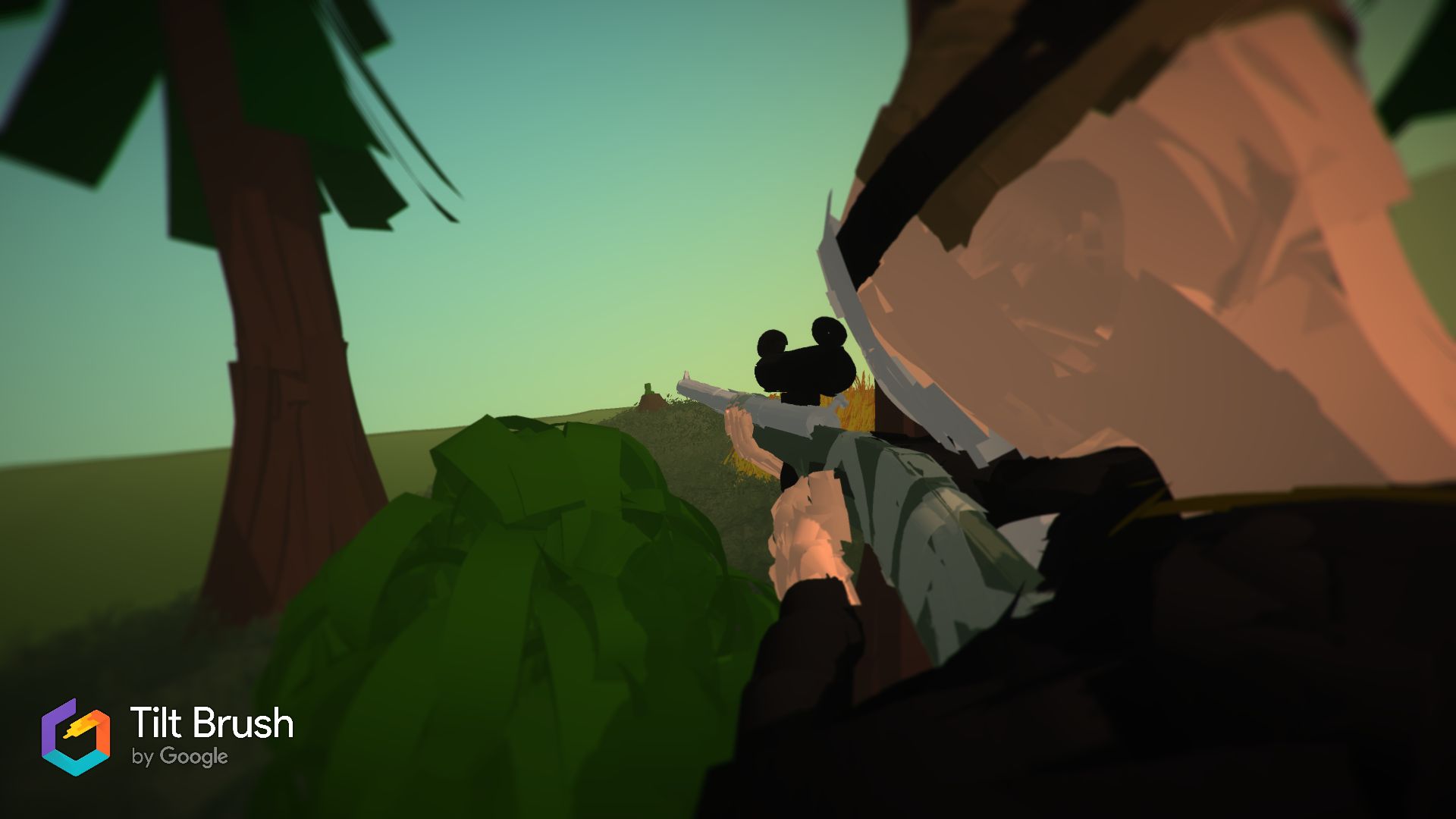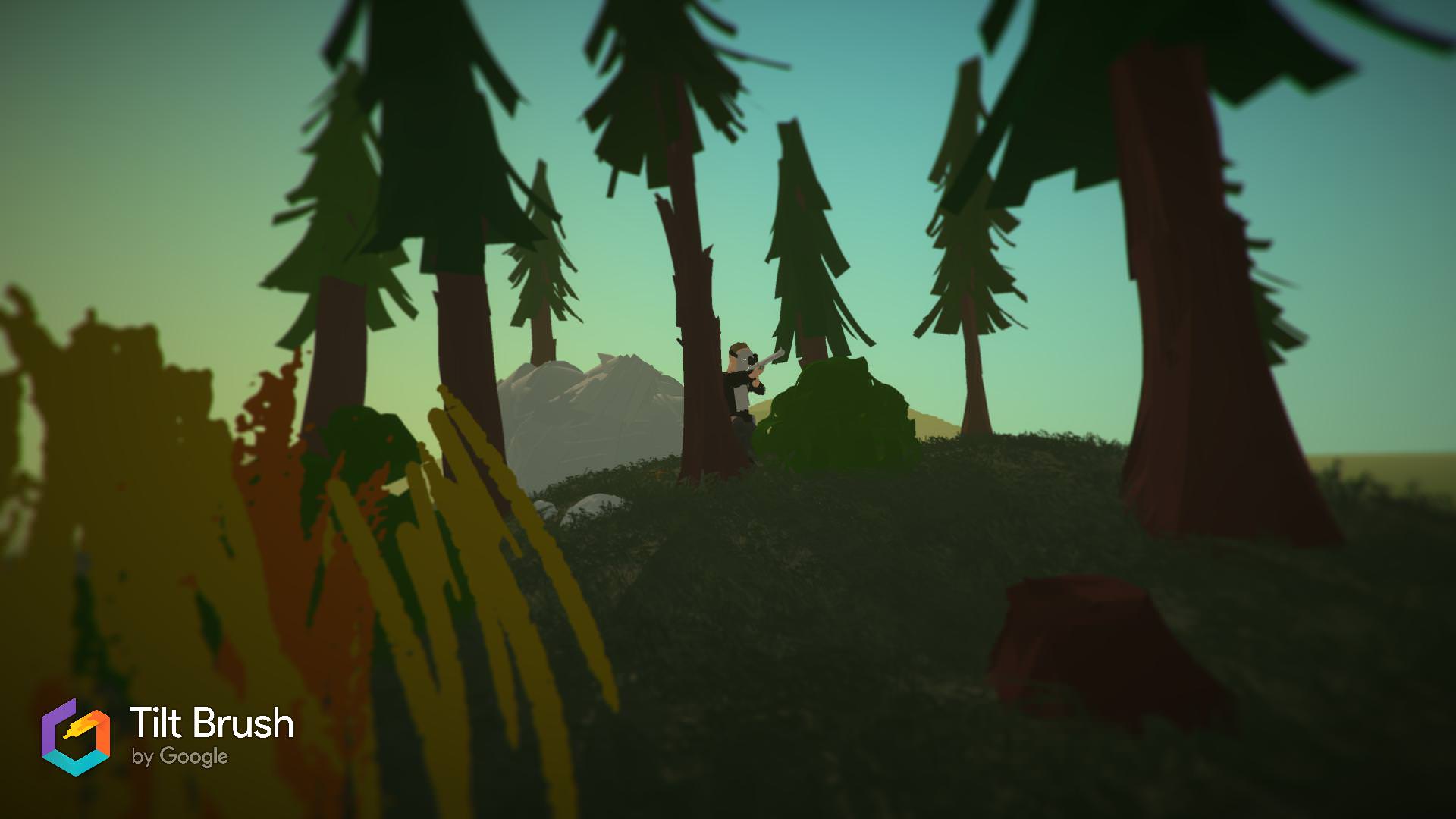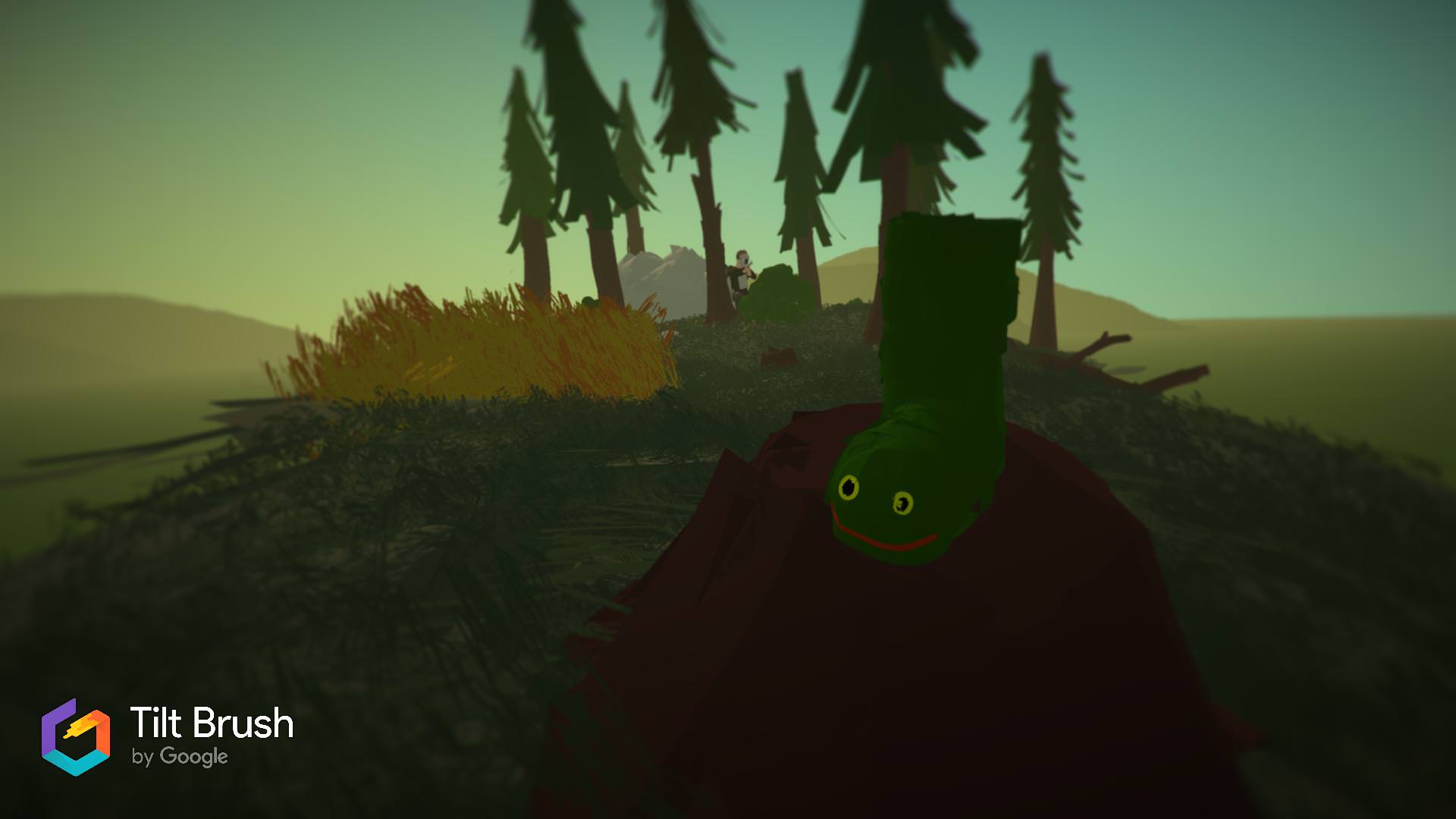 Both Pughie and Brullan have had their pens out this week. Pughie sketched out a scene from the game, and Brullan designed a gun.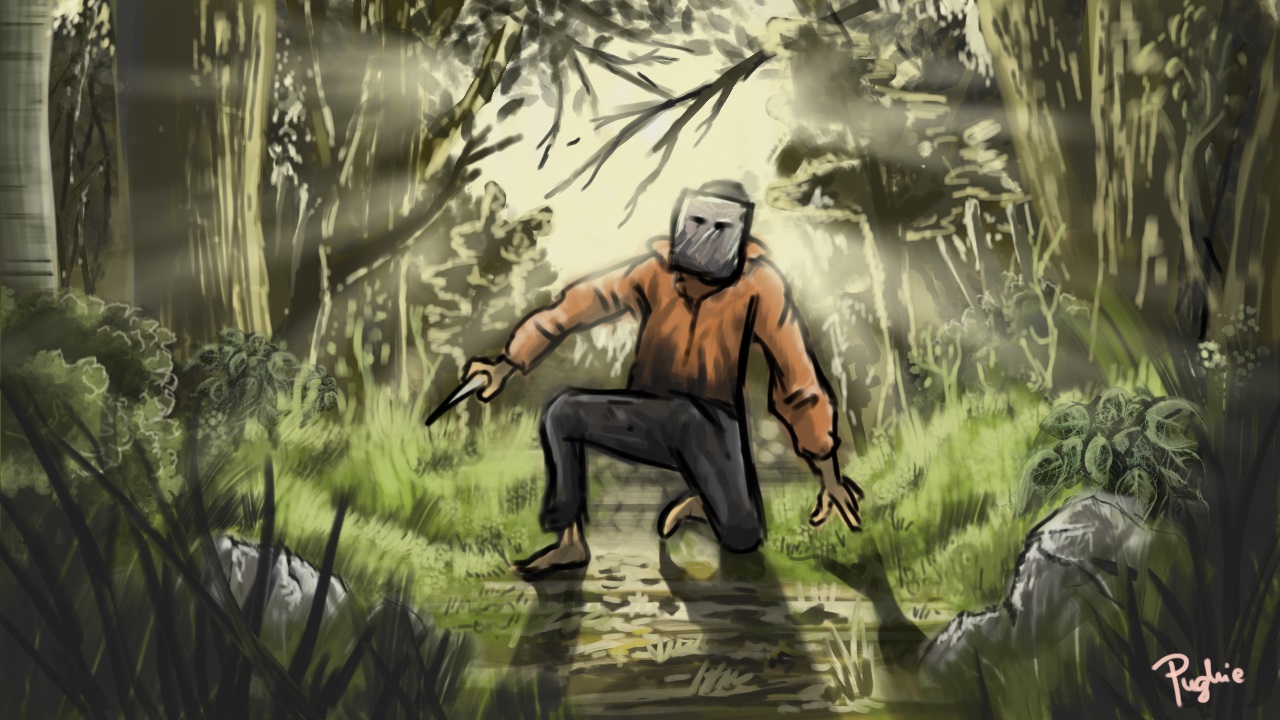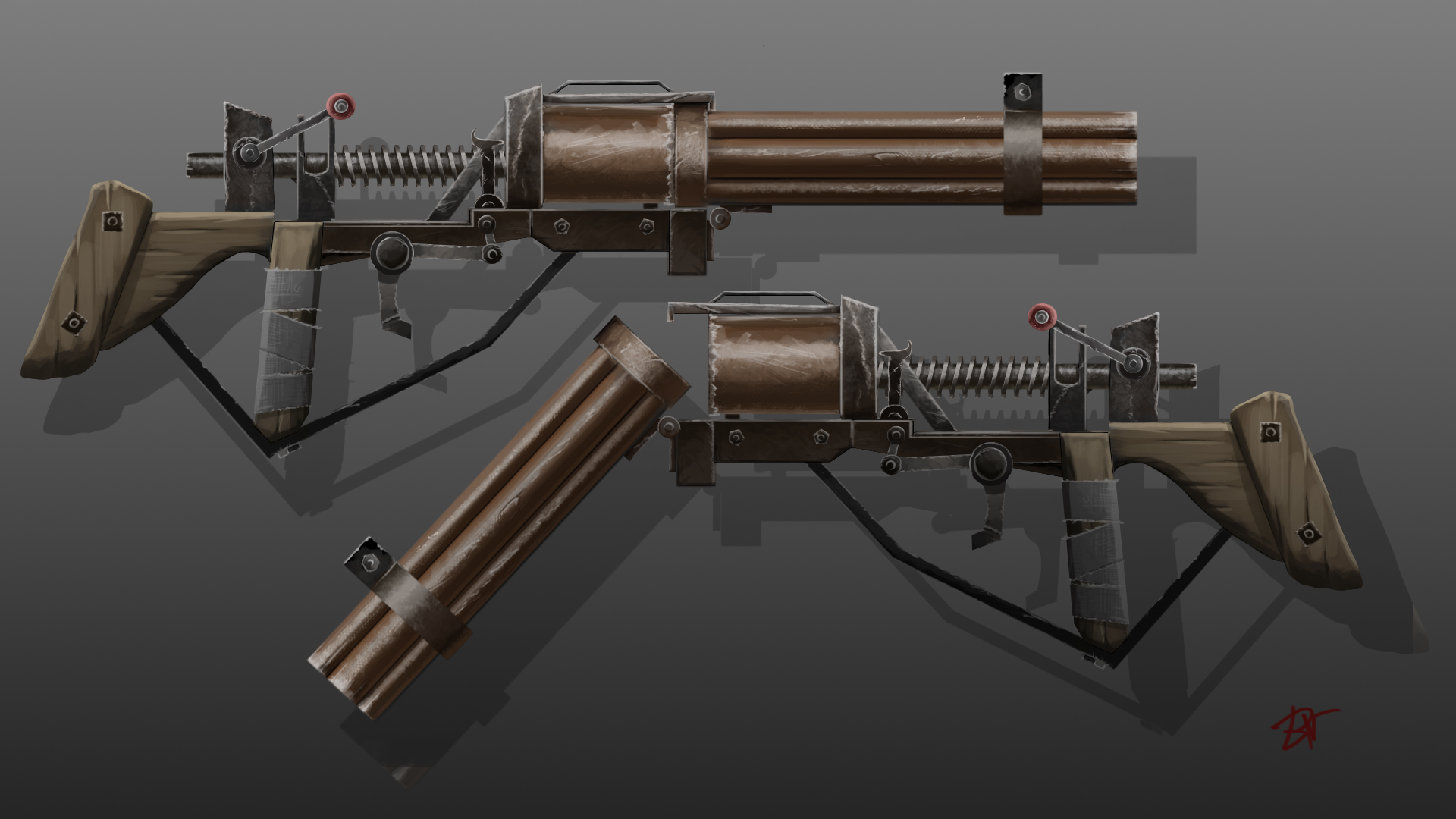 And that was the art.
I had fun watching Tilz slowly picking his way through small bases. Not everything is a giant raid put to dramatic music. This is just a dude using everything he can get his hands on, which is the spirit of survival.
Lots of effort, at least you got a video out of it.
Saturday Dec 2nd will see the return of Charitable Rust, a charity streaming event hosted by the ever generous Rustafied. Here's the rub.
"For the third year in a row, we're putting on a 12 hour livestream event, where all the proceeds go to charity. This year, all funds will go to Direct Relief, a longstanding charity who provides aid to victims of natural disasters and poverty in over 80 countries."
I'll be including this in every Community Update this until the event starts.
That Xtab just loves skins. He craves skins. Here's his favourites on this week's workshop.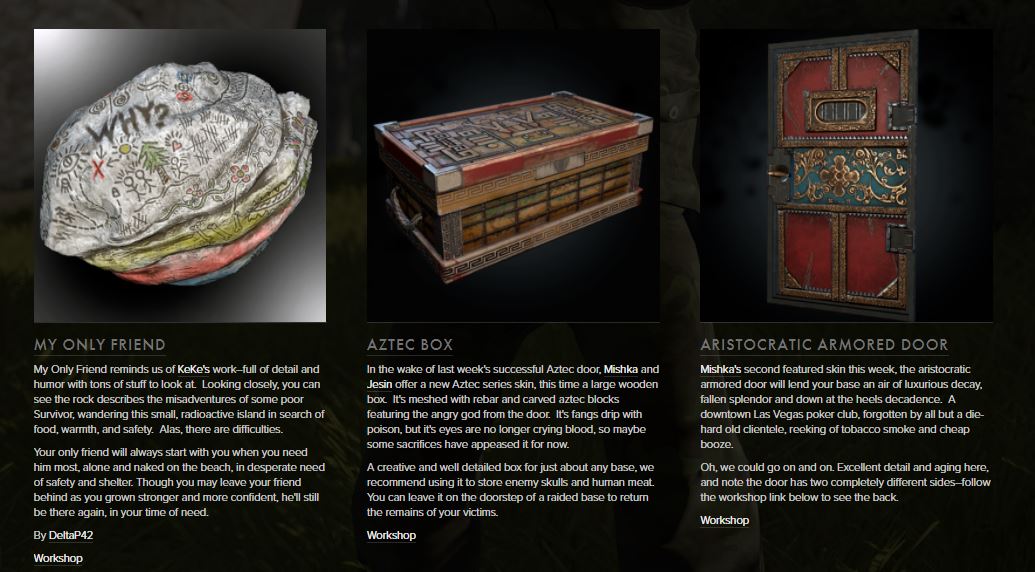 That is definitely my favourite rock skin.
This is so ugly that I don't think I need to add the disclaimer that this is a mod and not vanilla Rust, but it is. Rcham went horse racing.
Mod! Modded! Moddest of mods!
Mailing List
If you want to follow this project you can sign up to the mailing list.
We'll only update you about this project, we won't spam you about other stuff or sell your email address.