Community Update 162
AI is let loose, Stranger Things in Rust, the most elegant base destruction you'll ever see, and lots more.
28 November 2017 (4 Comments)
riZZa spotted some parallels between Stranger Things series 2 and Rust. I think it turned out very well, though you won't get it if you haven't watched it.
The opening is perhaps a bit long, but the rest is very well done.
Over on reddit, Swope25 has uncovered some important recordings that claim to be the truth behind Rust and Hapis Island. There's a lot of detail in this.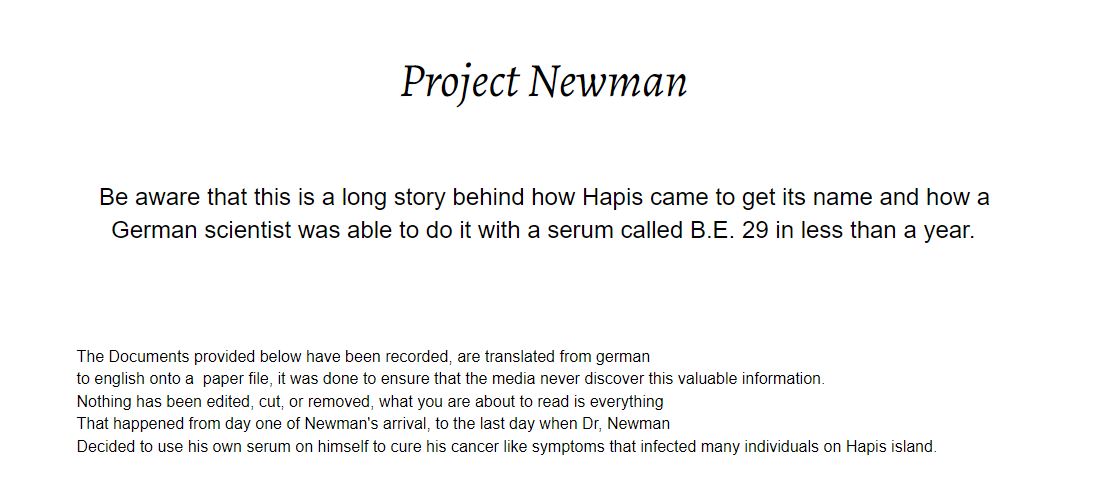 Also on reddit, poppapappa seems to have uncovered a scene from the aftermath. I just thought the two posts fitted together neatly.
As one of the few people who knows the truth, I can only say that [REDACTED] is [YUP, REDACTED], and the whole bit about [SO VERY REDACTED] is [HOLY FUCK IS THIS BIT REDACTED], though [TOTALLY REDACTED] can only be true if [I'M GOING TO REDACT YOU IF YOU KEEP THIS UP].
Not a base as such, but airspeedmph buit a henge. I'd love to come across something like this on a busy server.
And MikeTheVike went on another base tour, looking at how his vanilla server's bases differ from his modded server. He meets interesting people.
Not enough henges, though.
I generally have a rule that any video that claims to be 'trolling' other players has to work really hard to get my attention. And a lot of work has gone into this bit of roleplay by Guacamole Jones, who wanders a server while claiming to have discovered a new form of AI in Rust. In reality, it's Eclipse with a voice changer and a silly name.
I'm not sure I wouldn't have been fooled, tbh.
By and large, Rust is still a game where your best laid plans are likely to be raided when you're least expecting it. Which is what happened to Surge. He was on a raid and then got a message that his own base was being raided.
If you're reading this, Surge, you're being raided right now.
Saturday Dec 2nd will see the return of Charitable Rust, a charity streaming event hosted by the ever generous Rustafied. Here's the rub.
"For the third year in a row, we're putting on a 12 hour livestream event, where all the proceeds go to charity. This year, all funds will go to Direct Relief, a longstanding charity who provides aid to victims of natural disasters and poverty in over 80 countries."
That's this weekend! Have fun, everyone!
Archeologist Xtab has uncovered my new favourite rock skin in his weekly skin round-up.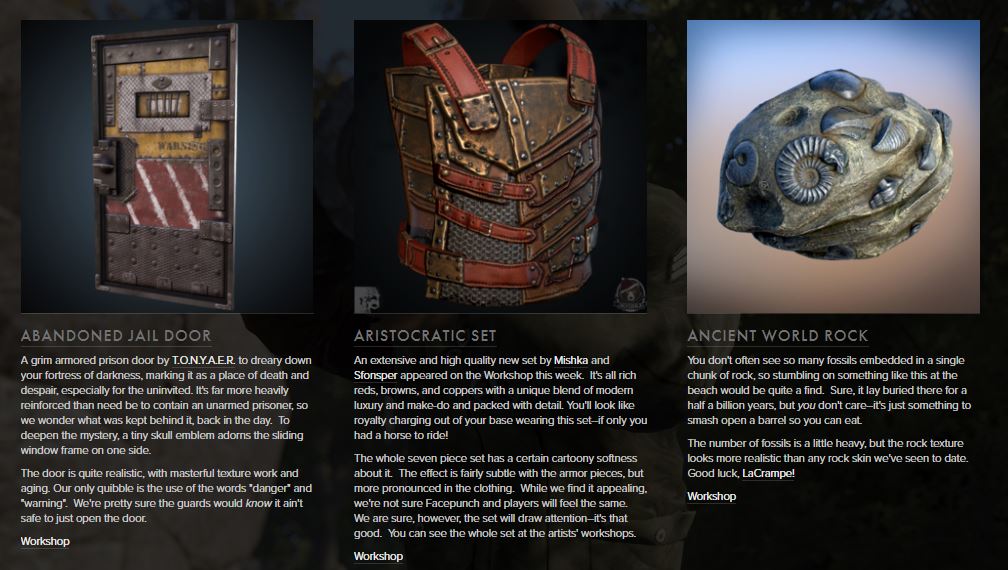 At this rate, I'll have a new favourite rock skin every week.
Palpy Time demolished his base to music, because why not?
I kinda wish he had a demo. This needs some slow-mo and freezing.
Think you're working on something awesome? Tell me all about it. Share your base designs, show off a game-mode from your server, or have you done a cool thing with Code Locks and Vending Machines?
There's a dedicated forum, or you can fish for upvotes in the Subreddit. I also shuffle around the the Steam Community, so feel free to show me to things from there. You can follow and respond to Rust on Twitter, and I'm on there as well.
Mailing List
If you want to follow this project you can sign up to the mailing list.
We'll only update you about this project, we won't spam you about other stuff or sell your email address.