Like a sloth emerging from its cocoon (my New Year's resolution is to be wrong about things), Facepunch is slowly coming back together from our various vacations. We started on Wednesday of last week, though a few people are still on holiday, and some were (and still are) ill. We'll get there.
Did you notice the pixels on the header? They're not pixels, you drunken fool. That's the texture of canvas, because the artist, Bloodspiller Tash, did it by hand. It's to honour her favourite streamer, Bchillz. It's been cropped a little for the header, but the full thing is below. As is a stream of her completing it.
Watch Rust Painting for Bchillz from Bloodspiller_tash on www.twitch.tv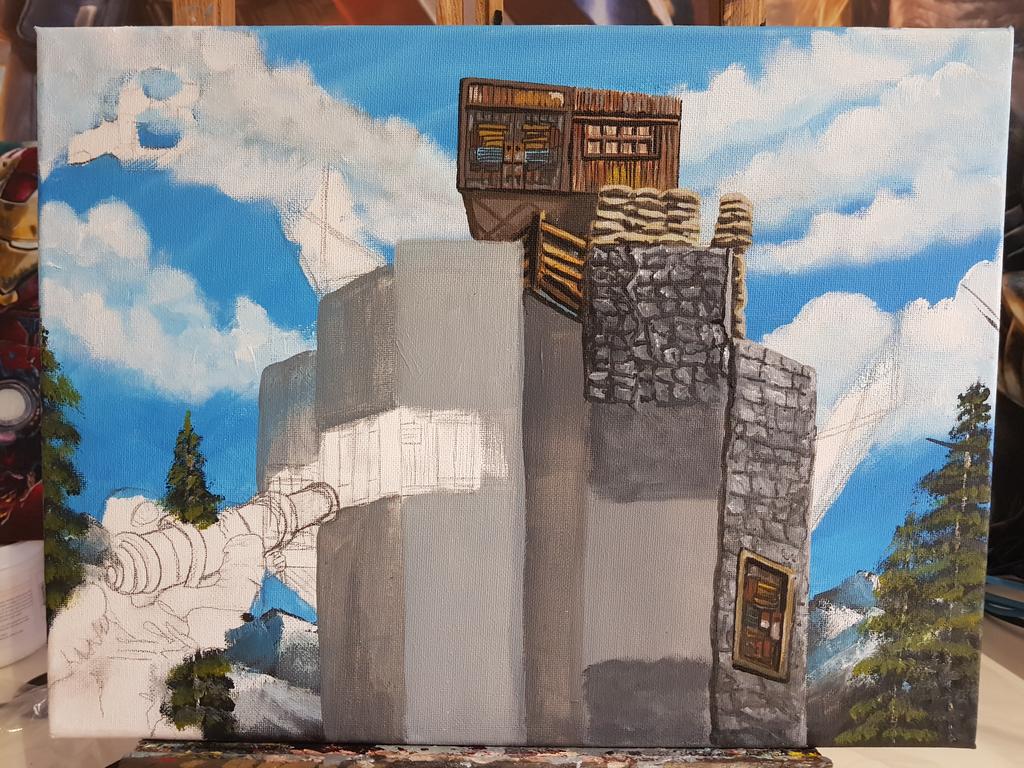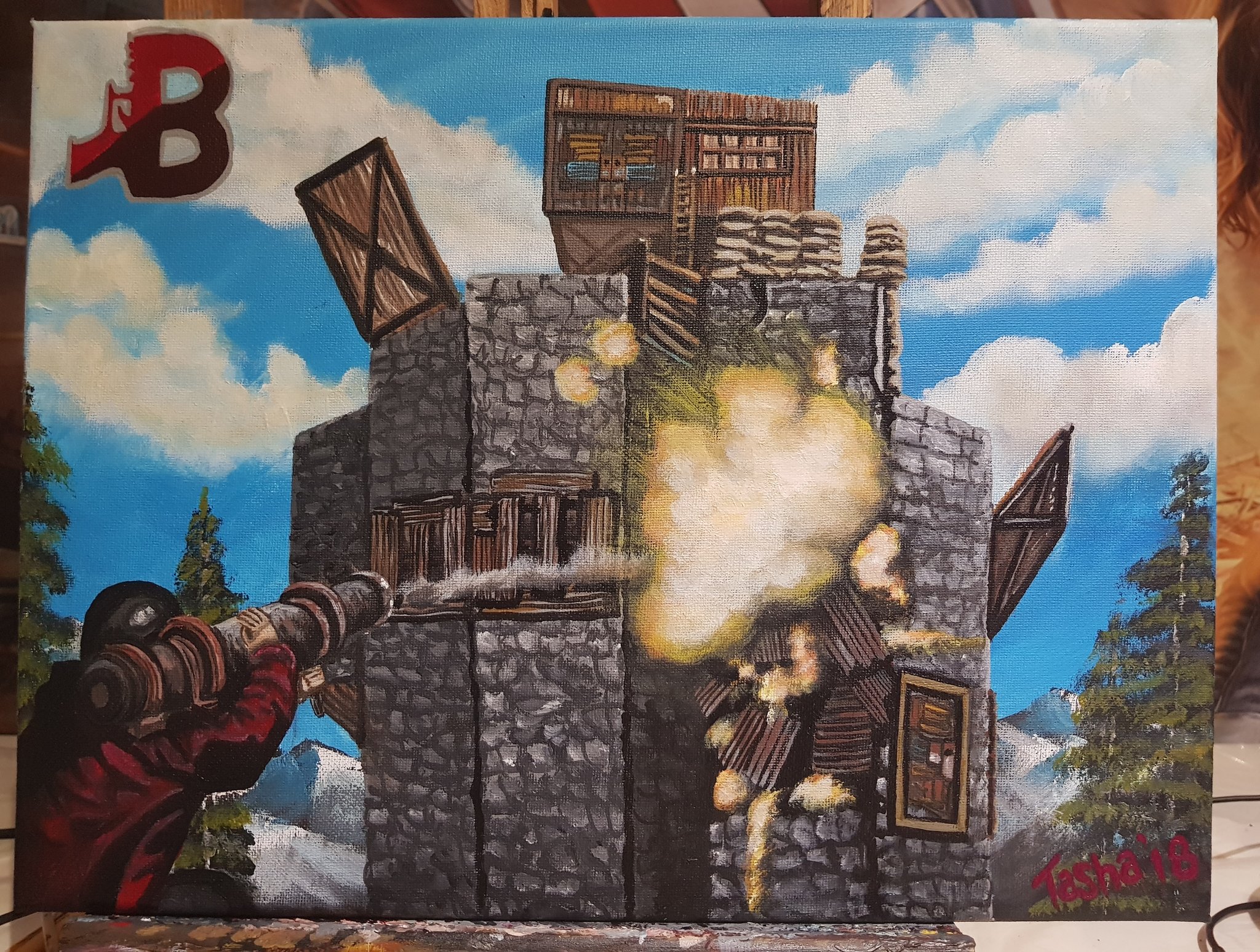 It's always lovely to see the game being rendered in a different format. Great work, Tash!
I generally like to put the Youtuber's handle in the section header, but this film is by Tonybuttface. You can see the issue I had. Aside from that, I'm very happy to show you his epic work of art. A near half hour revenge film shot in Rust. It's not very Rusty itself, in that it doesn't deal with raids or loot runs, but it's about a man with a horrible past and the people who made him what he is. It's very well shot and edited.
Also, I love that he somehow got a headbutt in there.
Twisited has a fun new series on the go. The episodes start off with the usual building and testing of a base build, in this case a trap base, but then it hits a live server with the base to test it out.
The phrase "decent sized bush" is very funny.
Not a huge amount of art made it out over the holidays, but there's still some nice work. Pughie (aka: Pugs got Plays) made an avatar and a night-time scene.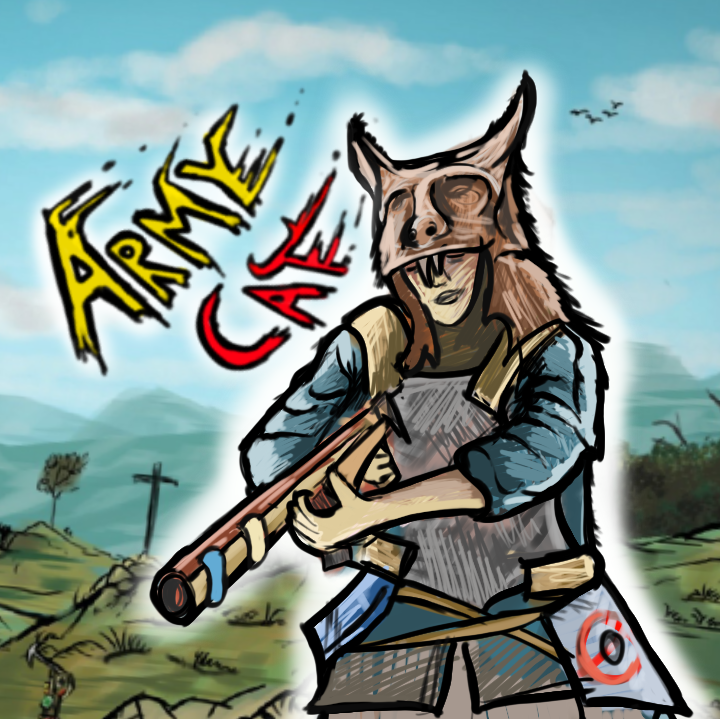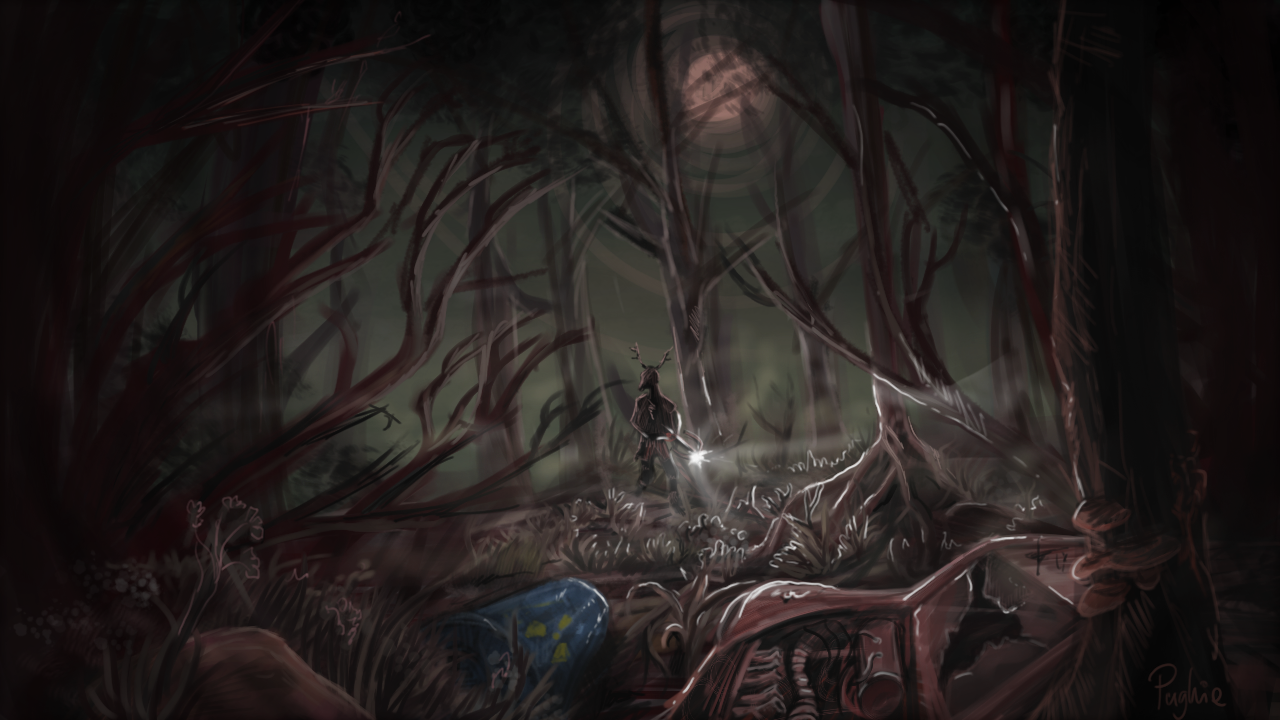 And Lt. Bucket crafted a wallpaper.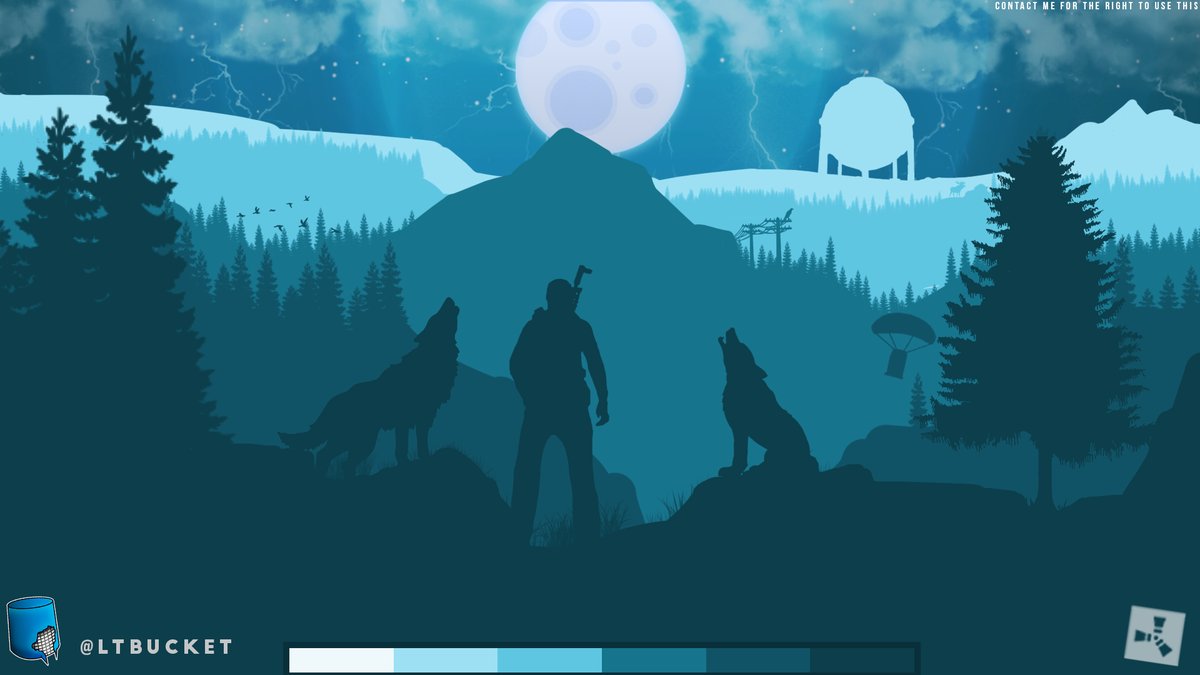 More art, please. I crave it.
The people on The Horde gathered over the holidays to do what most people do: remake 28 Years Later.
If only it were that ez.
Xtab returns having dug up one of the ugliest--and therefore best--rock skins I've ever seen. I can't stop looking at it.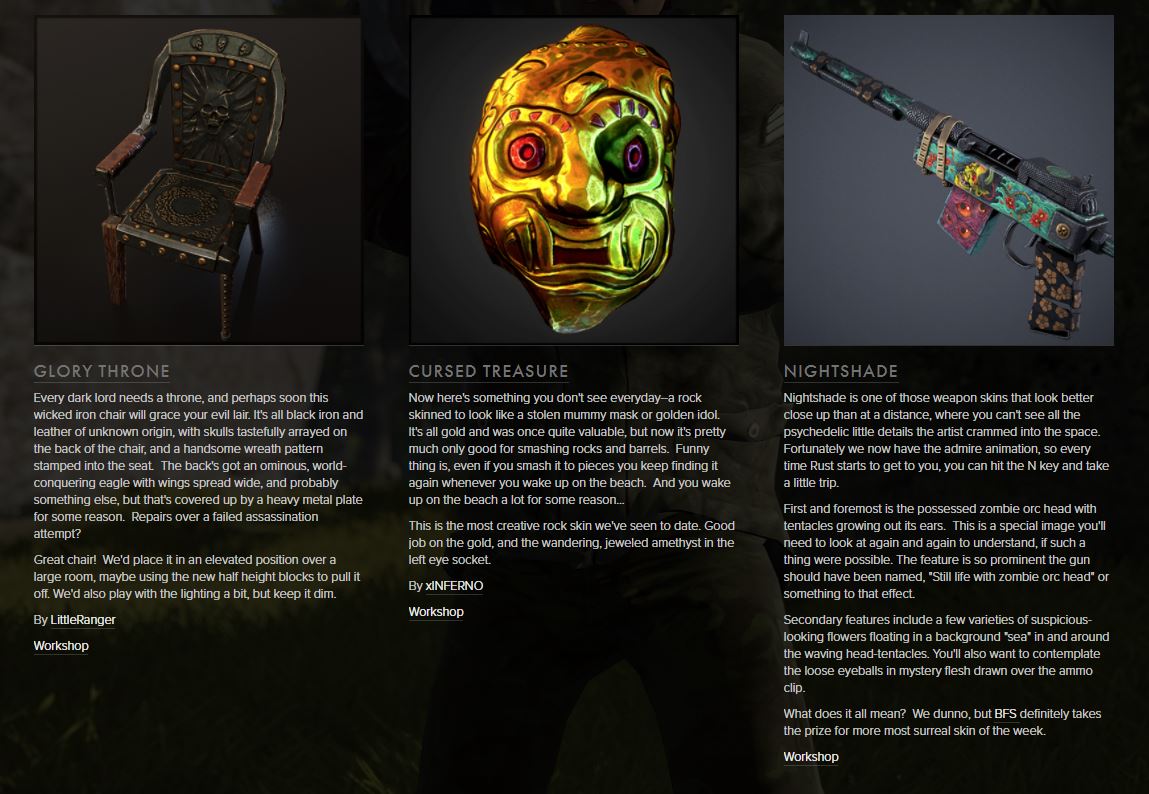 I managed to look away. The world seems less awful, now.
Though Xmas is vanishing over the horizon, I couldn't not share ClintBeastwood's excellent short.
The ending is what makes it.
Think you're working on something awesome? Tell me all about it. Share your base designs, show off a game-mode from your server, or have you done a cool thing with Code Locks and Vending Machines?
There's a dedicated forum, or you can fish for upvotes in the sub reddit. I also shuffle around the the Steam Community, so feel free to show me to things from there. You can follow and respond to Rust on Twitter, and I'm on there as well.
Mailing List
If you want to follow this project you can sign up to the mailing list.
We'll only update you about this project, we won't spam you about other stuff or sell your email address.