Community Update 167
Ridiculous bases, tonnes of art, how to start a shop, karaoke, and more.
16 January 2018 (6 Comments)
There's a lot of art this week, but when I spotted MrStonar's cave sketch I knew it was going to be the header. Lots of Rust art is very busy, which is fine, but this is simple and striking. Here's the full image.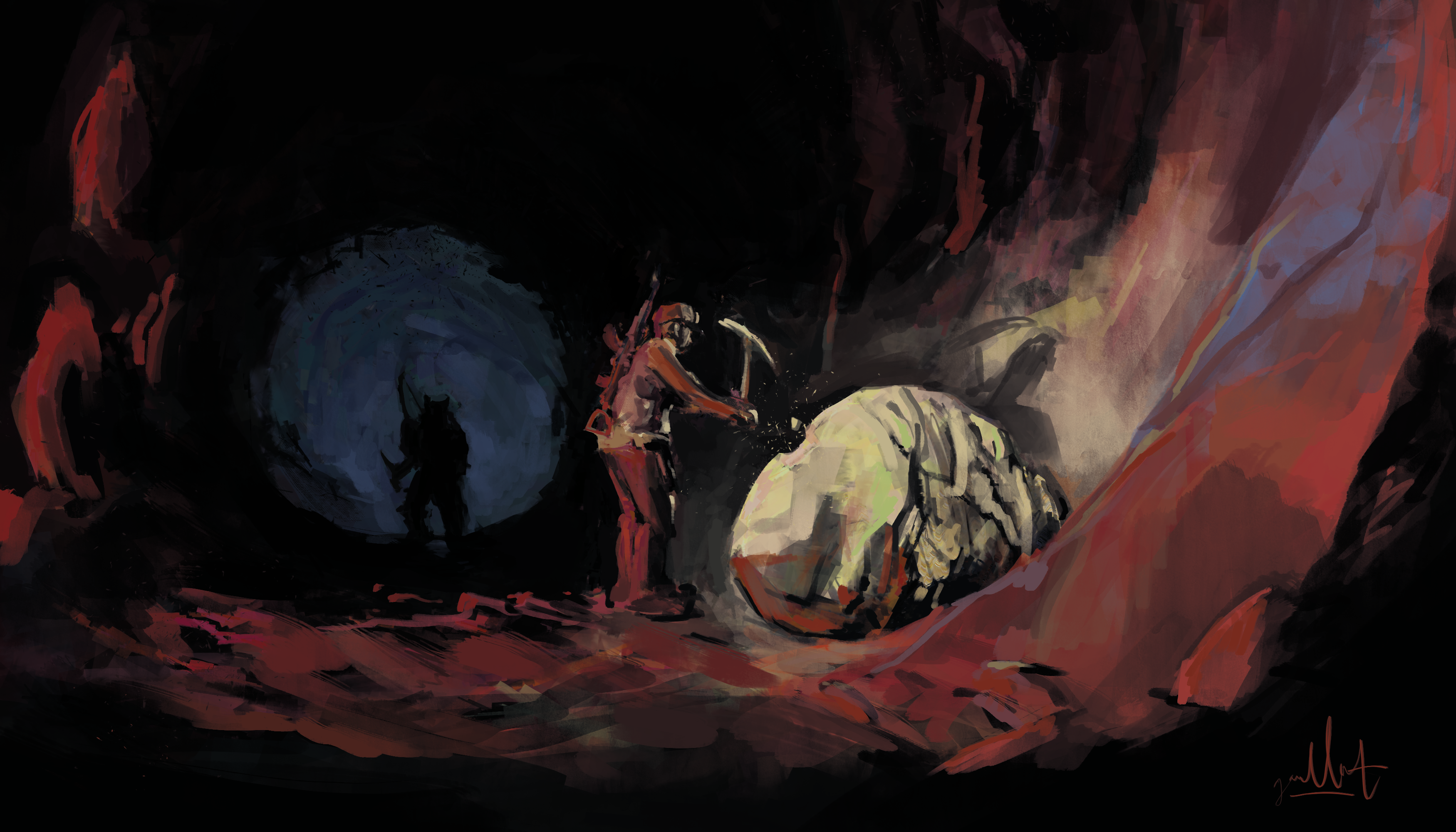 Lovely stuff.
This is not even a base. MikeTheVike discovered a mountain on his server had been taken over by foundations. It almost looks like a glitch.
That upkeep is legendary. Speaking of legendary, this popped up on my Youtube feed and was so ridiculously OTT that I was drawn into the video. It's a squat metal bastard of a base.
All those sliding doors please me.
Lasrig took their 3D printed AK from DeviantArt to reddit. They've also began work on a rock.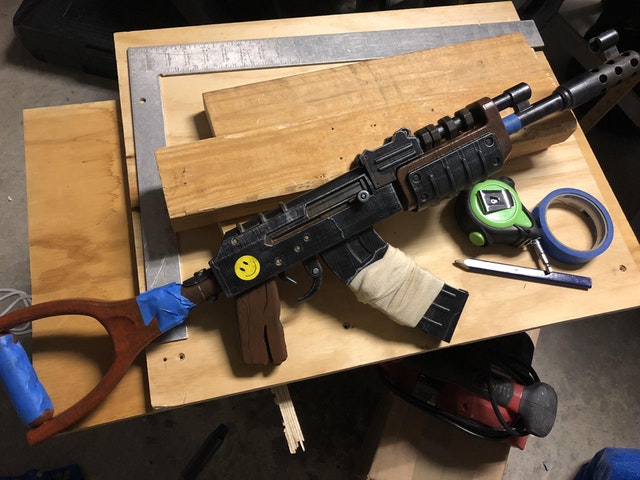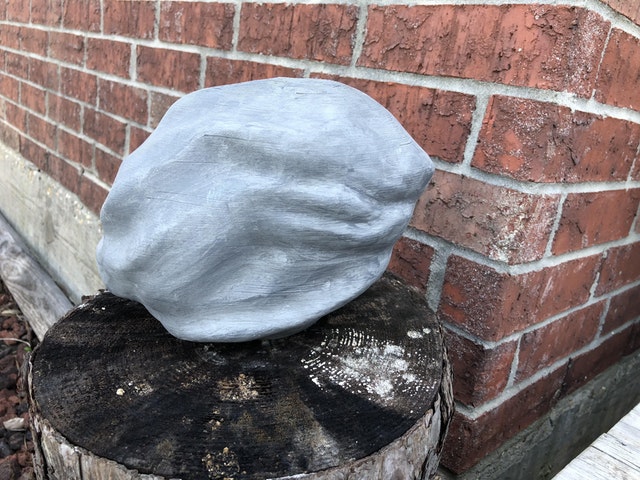 Also on reddit, AddSomeMemes has been building a whole outfit.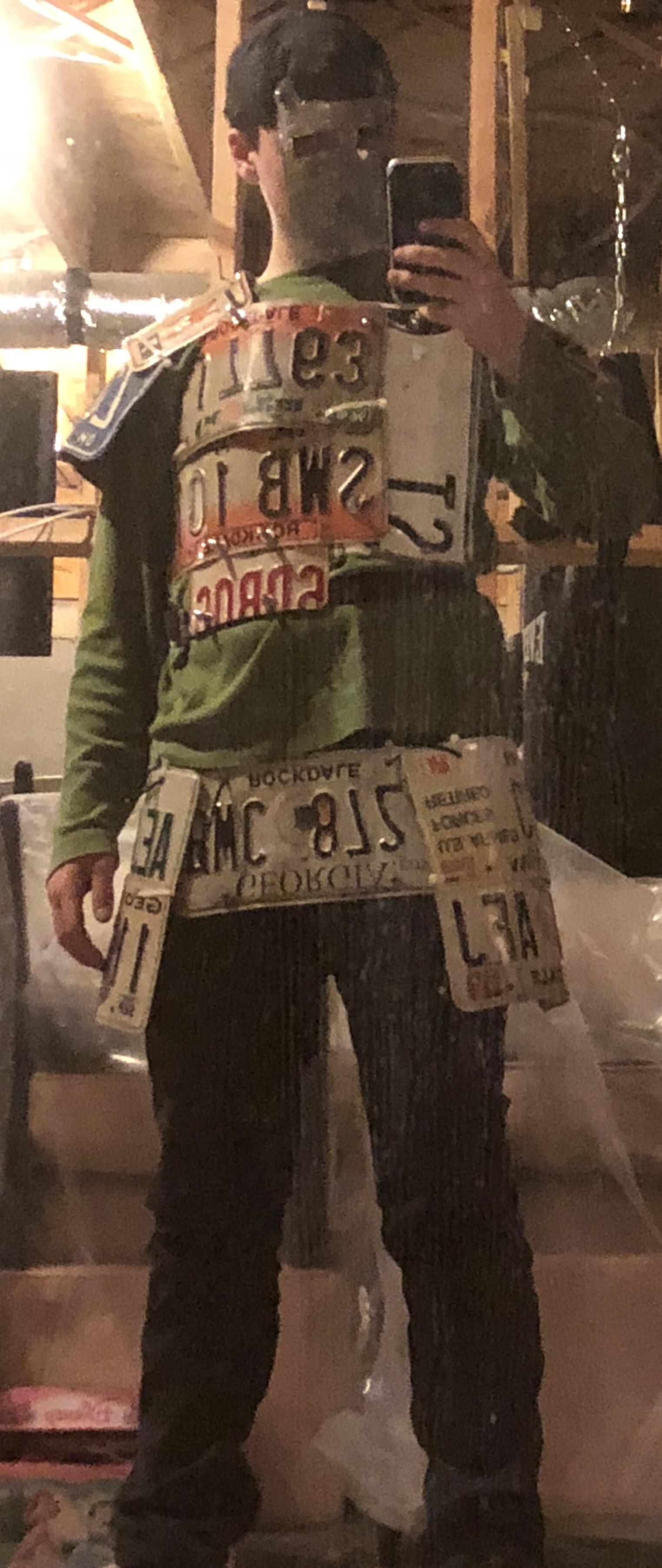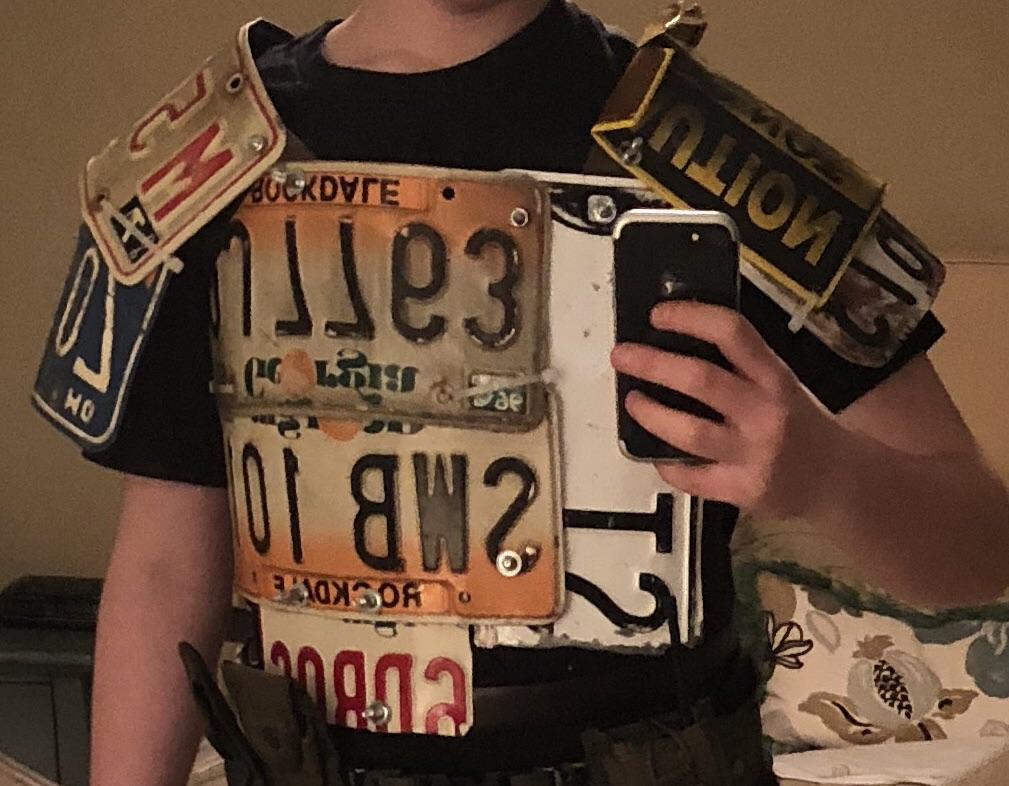 It needs a gun. I wonder where you could get one... ?
Want to know some best practices for setting up a shop? PepperTheRed has you covered.
I know there's advice in that video, but I didn't learn anything because it was all so relaxing. He's also going through some stuff, so good luck with all that.
Xtab's unearthed my favourite garage door. And if you've seen my garage door collection, you'd know that's not something I say lightly.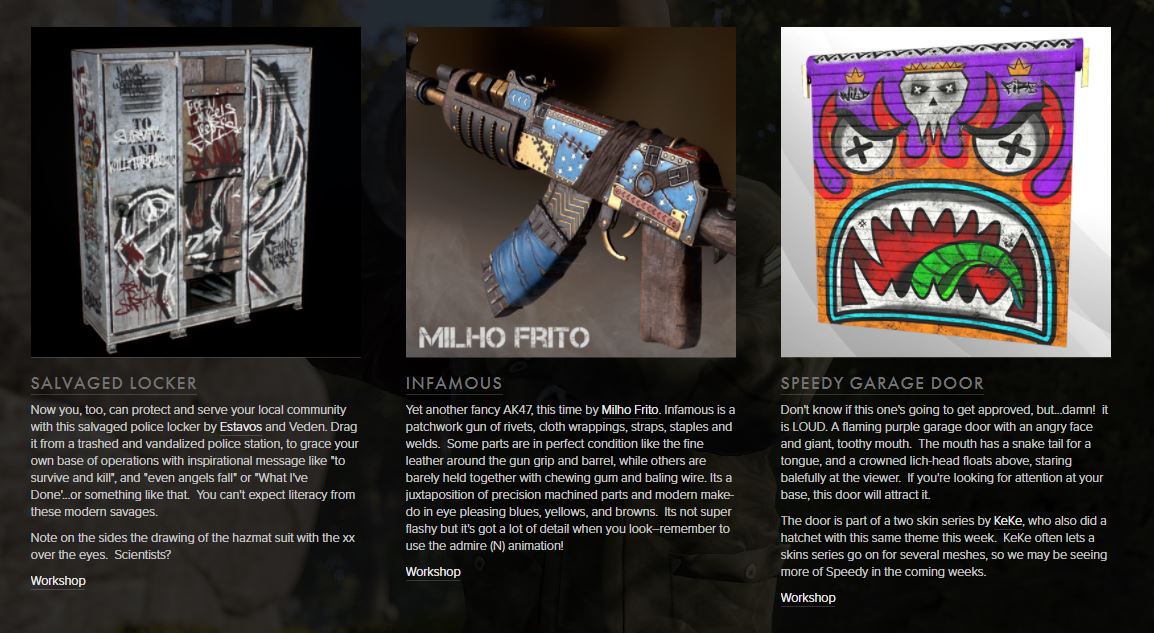 I don't even own a car.
Think you're working on something awesome? Tell me all about it. Share your base designs, show off a game-mode from your server, or have you found a smart way to kill with the fire arrows?
There's a dedicated forum, or you can fish for upvotes in the sub reddit. I also shuffle around the the Steam Community, so feel free to show me to things from there. You can follow and respond to Rust on Twitter, and I'm on there as well.
Mailing List
If you want to follow this project you can sign up to the mailing list.
We'll only update you about this project, we won't spam you about other stuff or sell your email address.