Hello! Thanks to everyone who pulled on their frog boots and took to the newly hued world of Rust this weekend. Saturday's peak of 68,204 concurrent players is a new record for Rust, and it blows our mind that it can still drag you all back. We're all still
drunk
dizzy from spinning around in our office chairs after the 'launch'. The header is a wee sketch from our lovely friend,
Veysel Kara
. He dropped it in our Forbidden Community Slack Room of Mystery, so I've yoinked it for fun.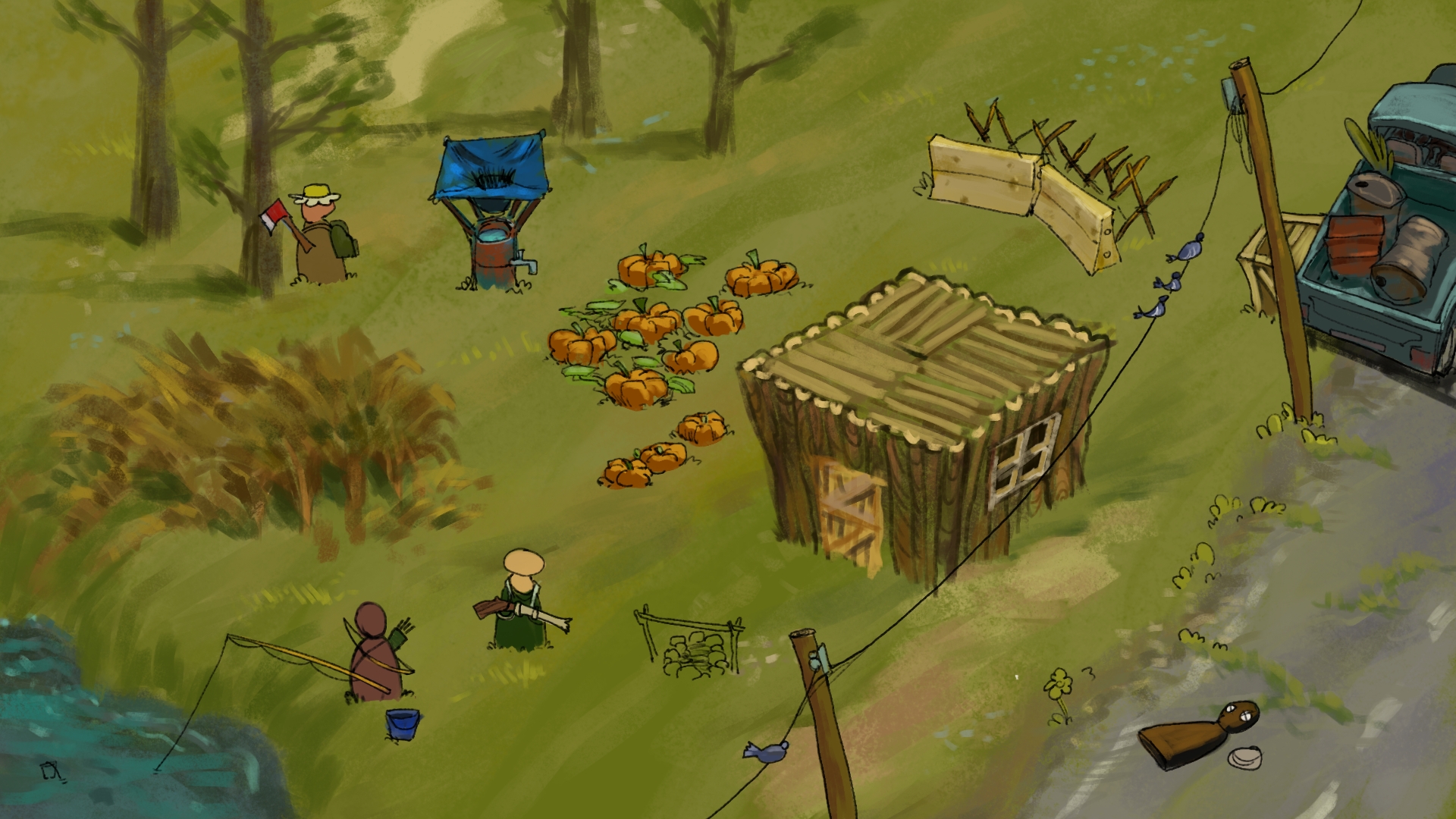 What a cute little view of our awful, awful world.