Rust art is understandably mostly digital. It is the modern way of things that digital will replace their real-world equivalents. I'm downloading a new cat right now, in fact. But there are occasionally real-world cross-overs in the Rust community, and here's the first of this blog:
themaimer's
art. Obviously this is a digital photo of their hand-drawn art, but you get the idea.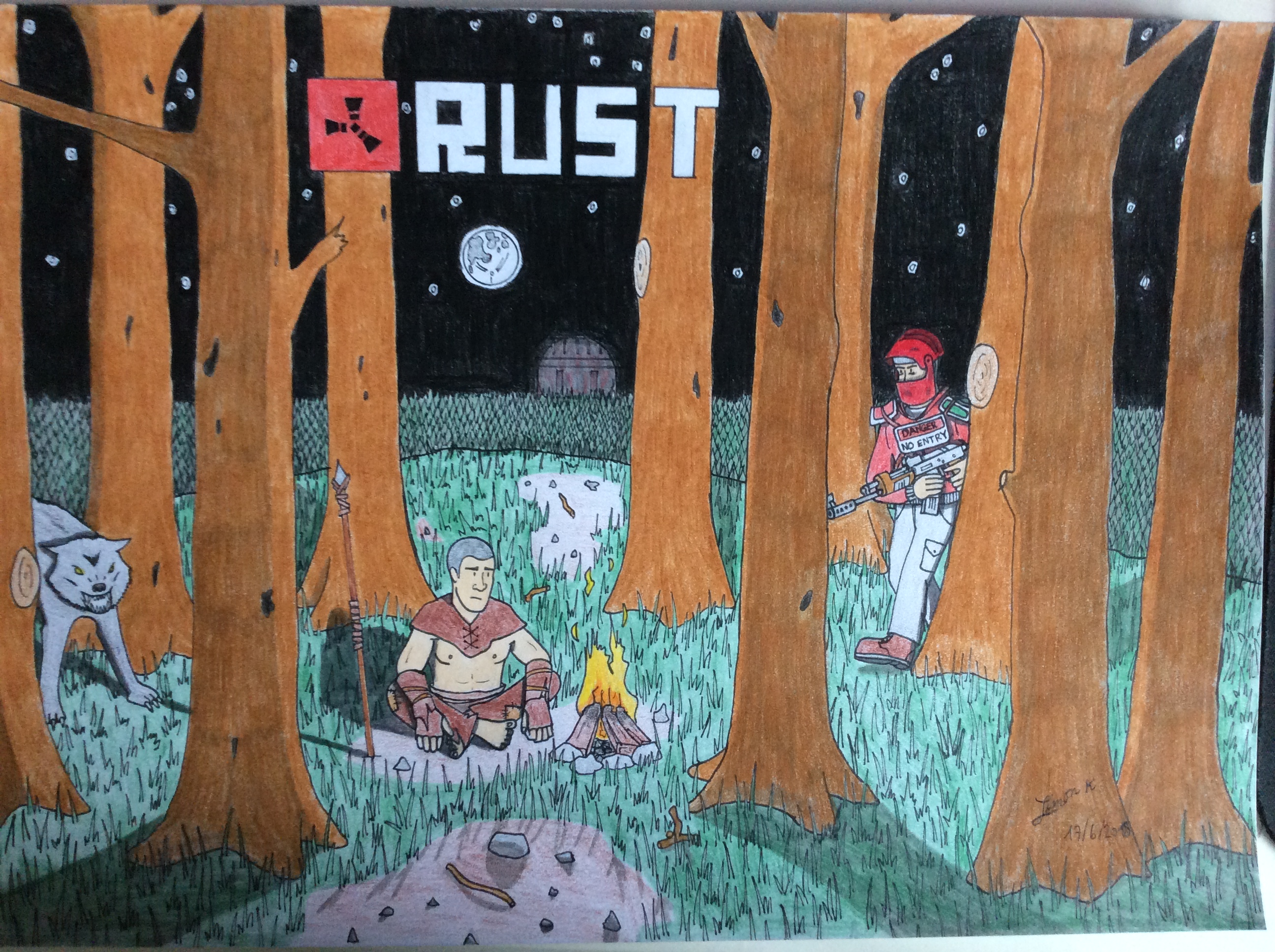 That guy is gonna die in so many ways.