There's been a major overhaul of how farming and plants work. All the various conditions of a plant are now important, and the better the conditions, the better the rewards. To achieve the full yield potential, you'll need to make sure the following conditions are as ideal as possible:
Light
Water saturation
Ground condition
Temperature
To make it clearer what's happening with your plants, there is a new info panel that appears when aiming at a plant entity: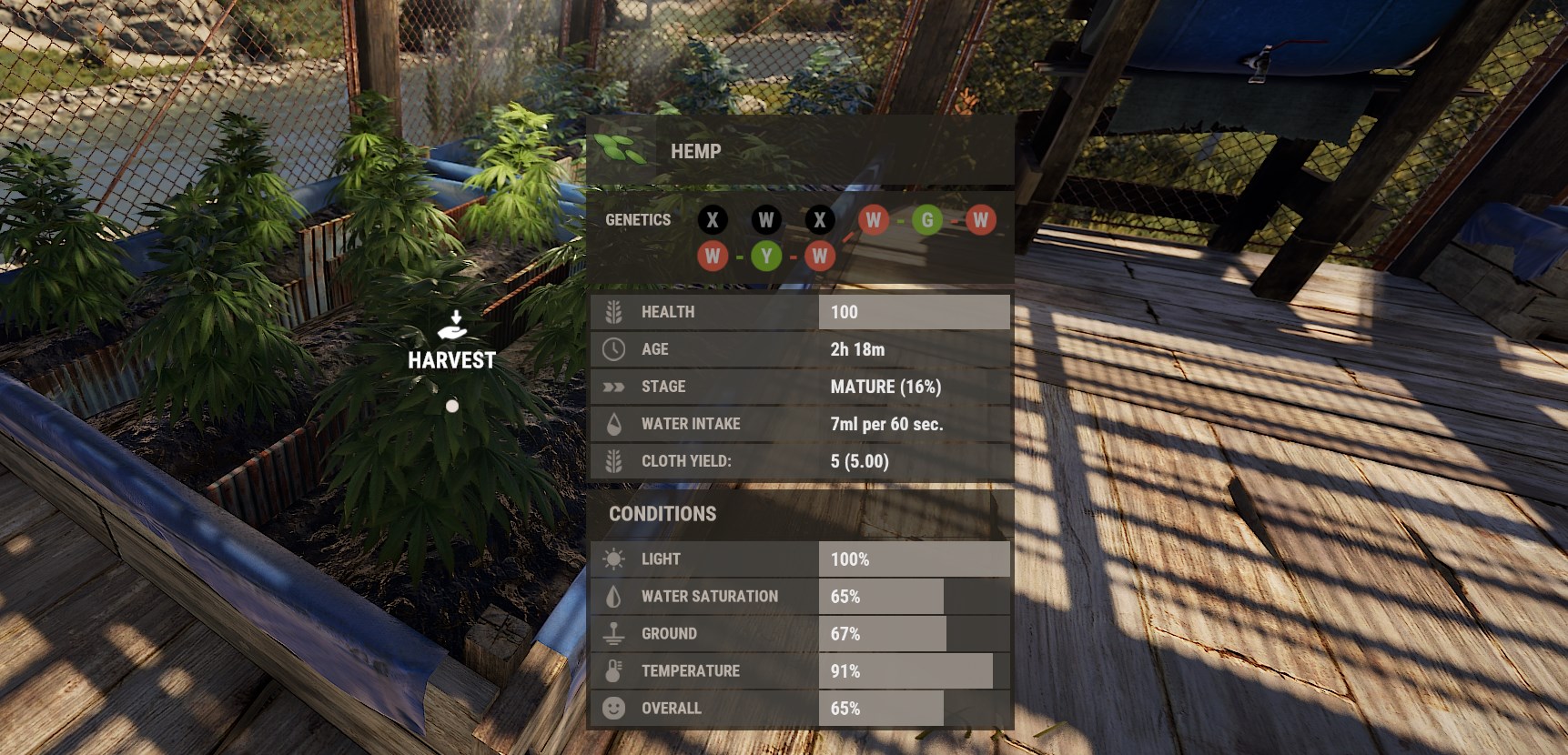 This updates in real time as you make any changes that might affect the conditions of a plant, such as turning on lights, adding fertilizer, etc. Keep an eye on the "Overall" value - it's the most important one. This shows the current growth rate of the plant. The higher it is, the faster the plant will grow - and the more yield it will produce. This overall value is calculated by taking the lowest condition value.