In
November 2017
I implemented Workbench experimenting which allowed the player to use scrap to gain a random unknown blueprint. Since this time we've added nearly an extra 130 items which has made random experimenting both costly and frustrating.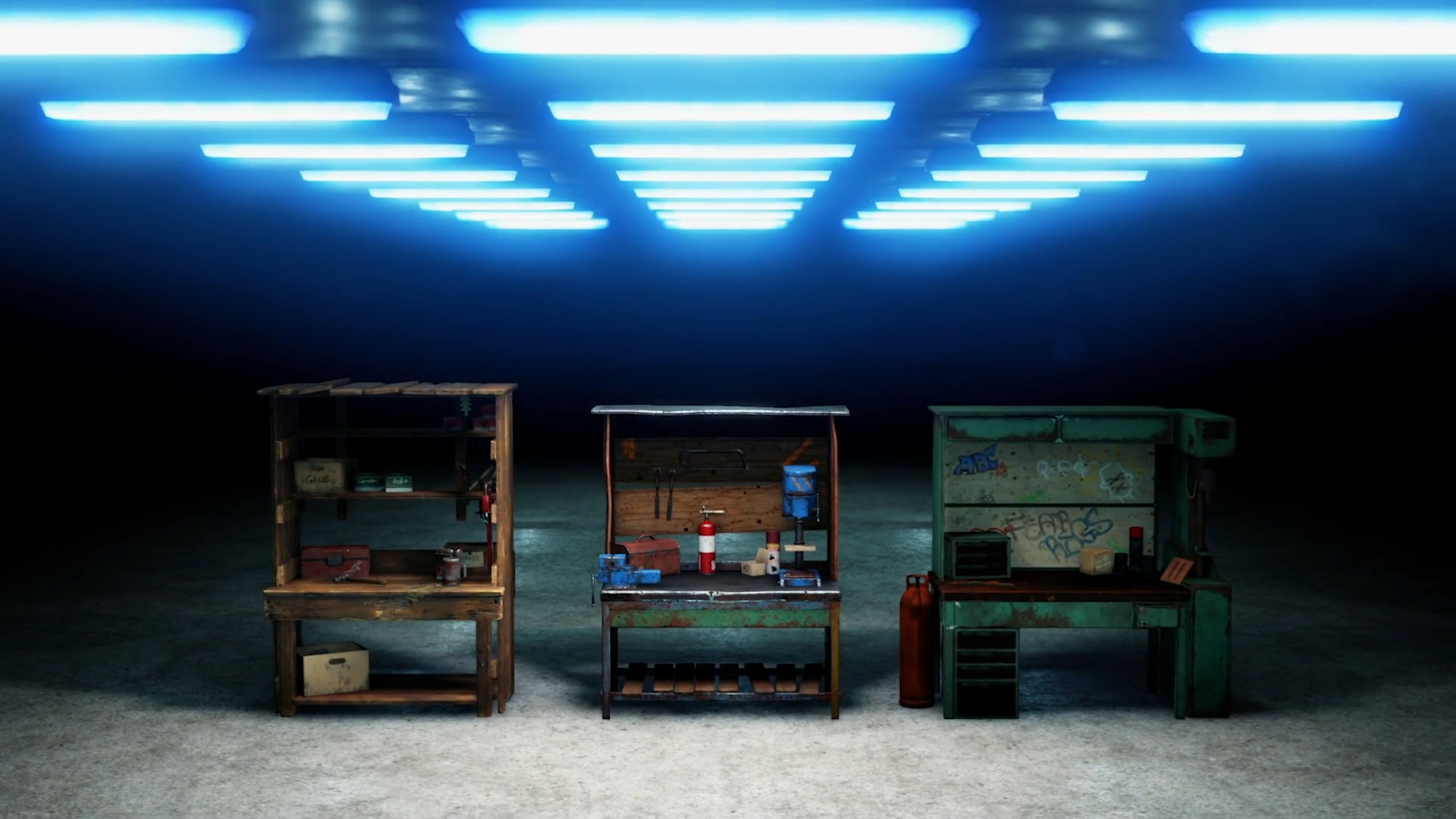 Say goodbye to experimentation and say hello to Tech Trees. Each level of workbench has its own tech tree composed of all of the items within its tech level. This new system allows you to see the entire tree of items and allows you to unlock them in a linear fashion, choosing paths and allowing you to specialize. This should make it much more comfortable for a new player to unlock weapons and armor instead of having to pray to the RNG gods to find a SAP in a crate.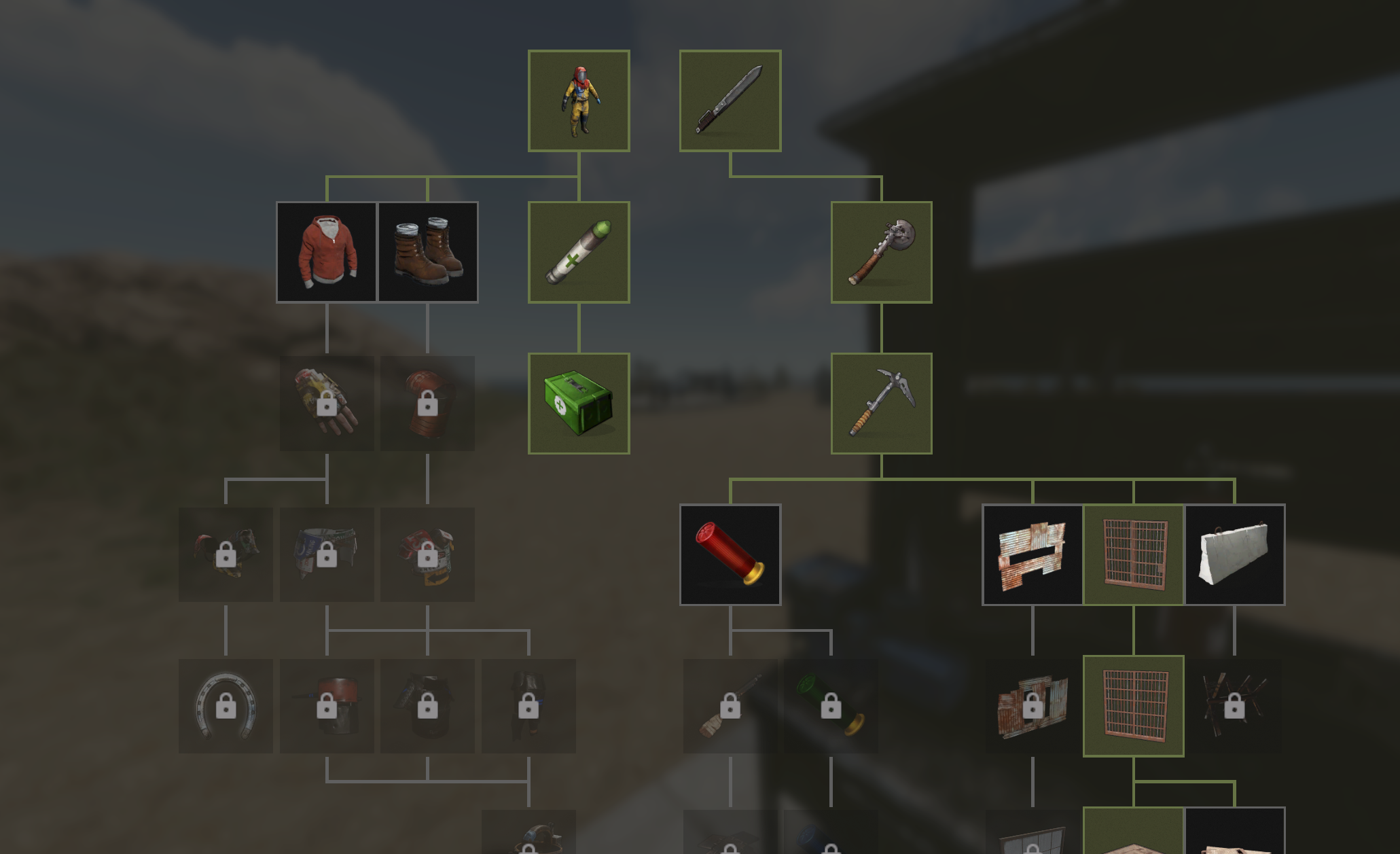 Keep in mind you can still find and research items you find in the world using the Research table as normal, this hasn't changed. But if you're not having any luck you can at least make progress and know that you are working towards the items of your desire. We're not expecting the balance to be perfect so expect changes going forward, we'll be reading feedback and adjusting accordingly for January patch which will be a mandatory blueprint wipe across all servers.