The above-ground rail network is now connected up to the Trainyard monument, and the Trainyard has a new tower that can unload certain types of train wagons for loot.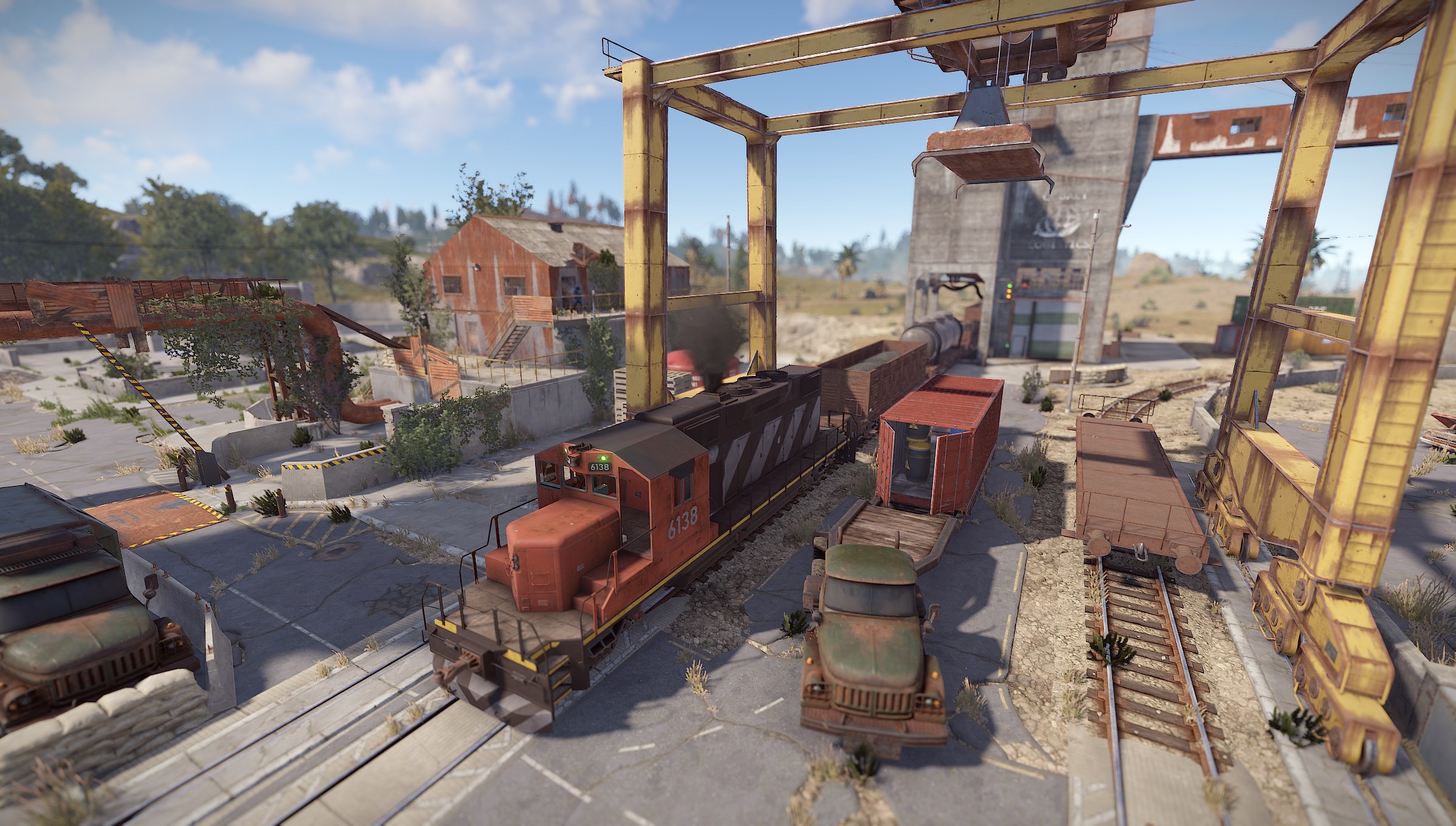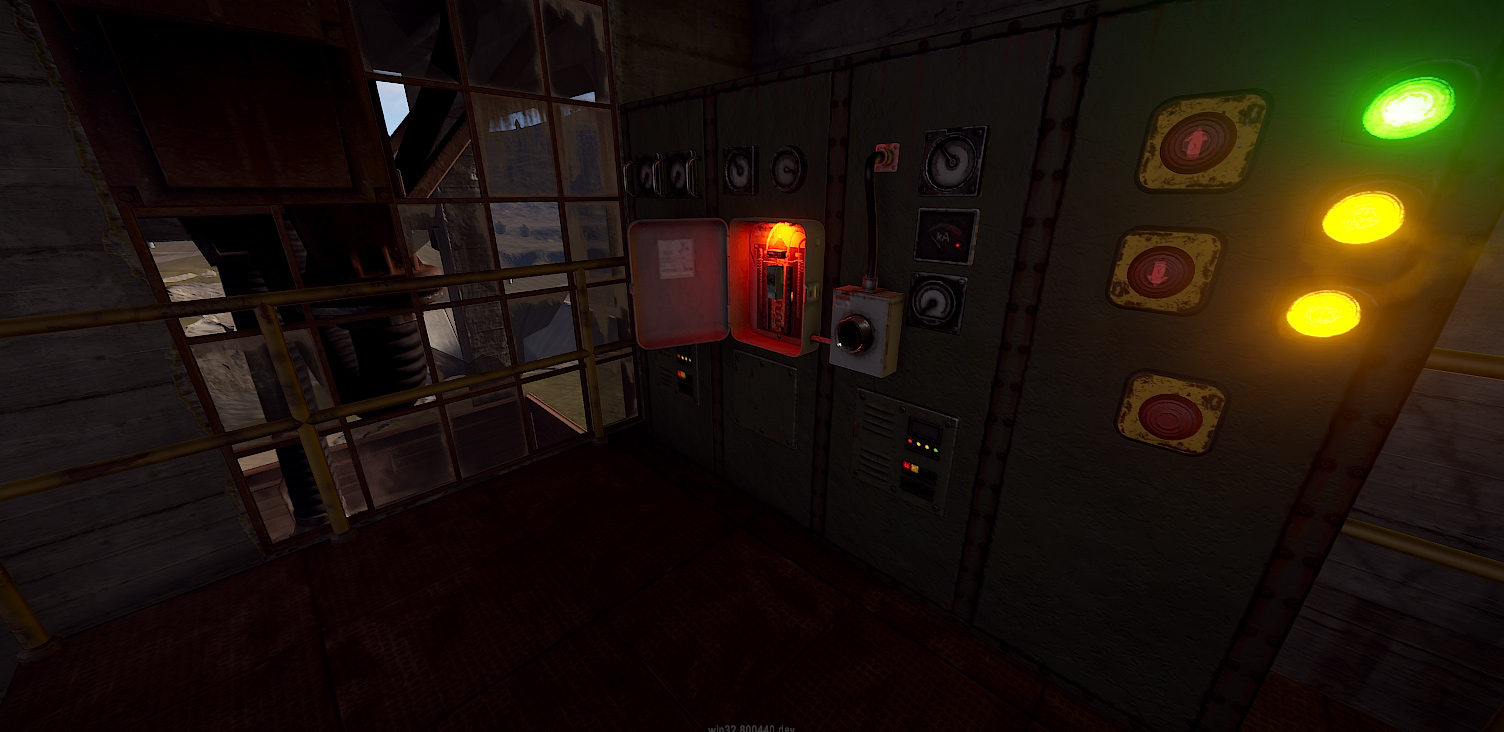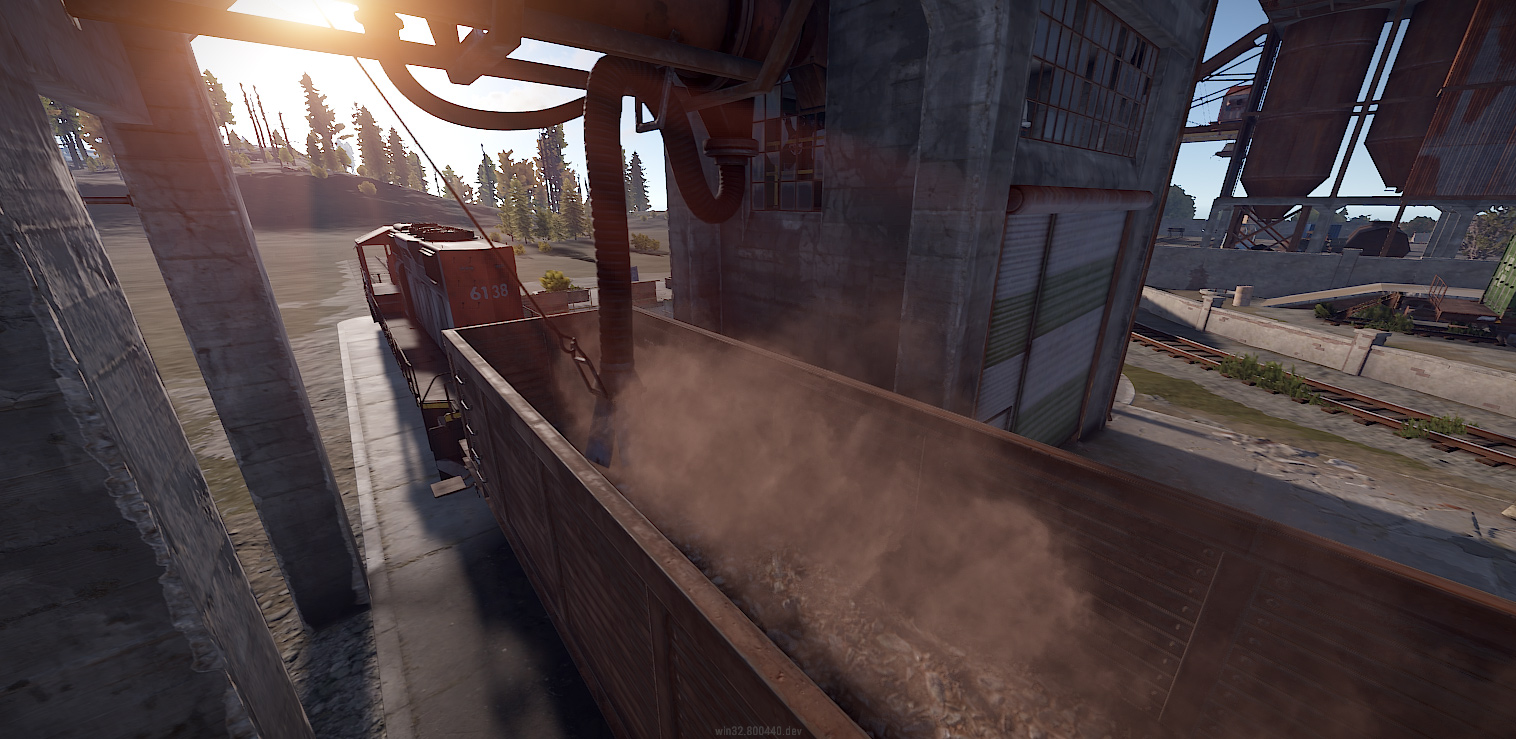 Railway sidings will now sometimes spawn unloadable wagons in several varieties:

Ore wagons filled with sulfur, iron, or charcoal
Fuel tank wagons filled with low grade fuel
Loot wagons that can be unloaded to reveal loot crates.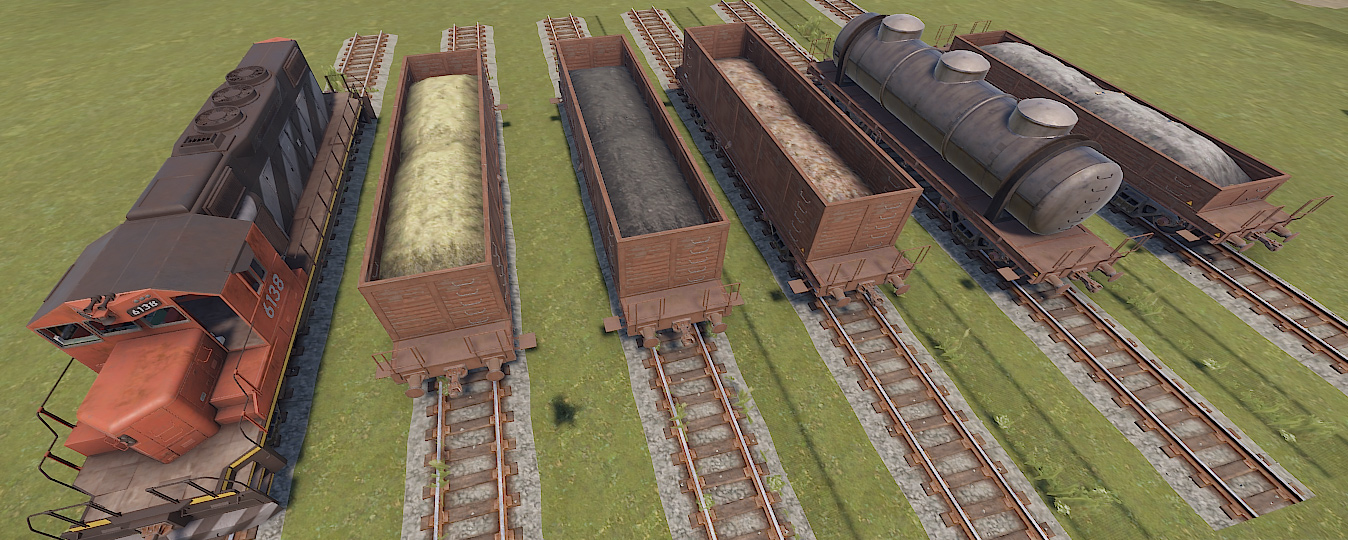 All of these can be hooked up to a train and taken to the unloading tower at Trainyard for unloading. You'll need a green keycard and a fuse to get full access, after which you can unload as many wagons as you like. Ore and fuel go into an output hopper and fuel tank respectively inside the tower. Loot wagons activate their crates when emptied so you can then go out and loot them.

The above-ground Work Cart train engine has been reduced in power, and is now only able to pull a small amount of train cars at a time. The large new Locomotive provides superior pulling power instead.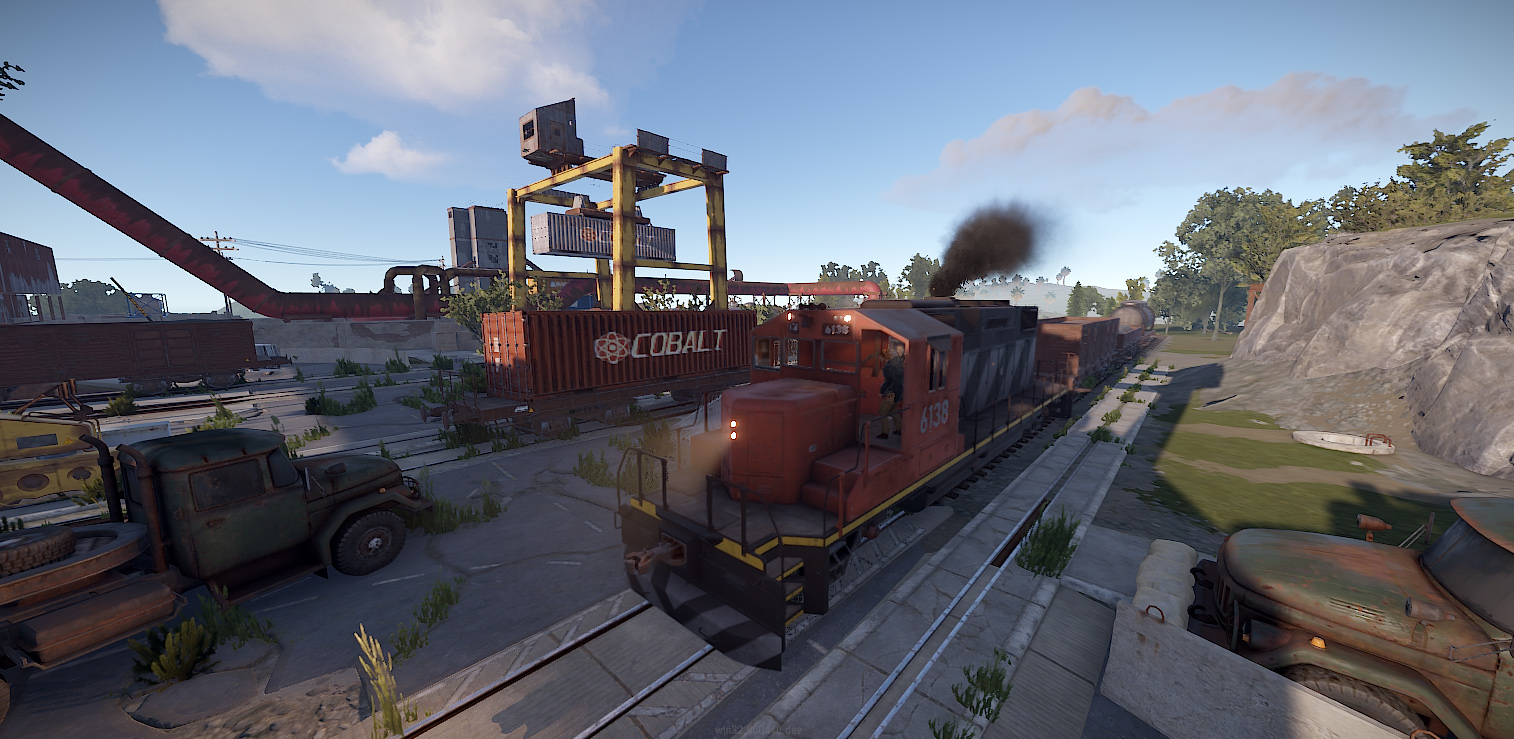 You can expect to see train tracks connected to other monuments in the future.