I kind of skipped ahead with my plans and added something that is sure to shake the game up a bit. We now have "Scrap" in Rust. If you destroy a barrel you'll get one scrap, and looting boxes will yield 5-10 scrap based on their type. Think of it as a sweat equity resource: you'll know exactly how much effort each piece of scrap represents. It also happens to be very valuable. You can use it in the Research Table to craft components. For those unfamiliar with the Research Table, it is a deployable you can once again craft for 1000 Metal Fragments, 25 High Quality Metal, and 5 Sheet Metal. This will allow you to turn scrap into components.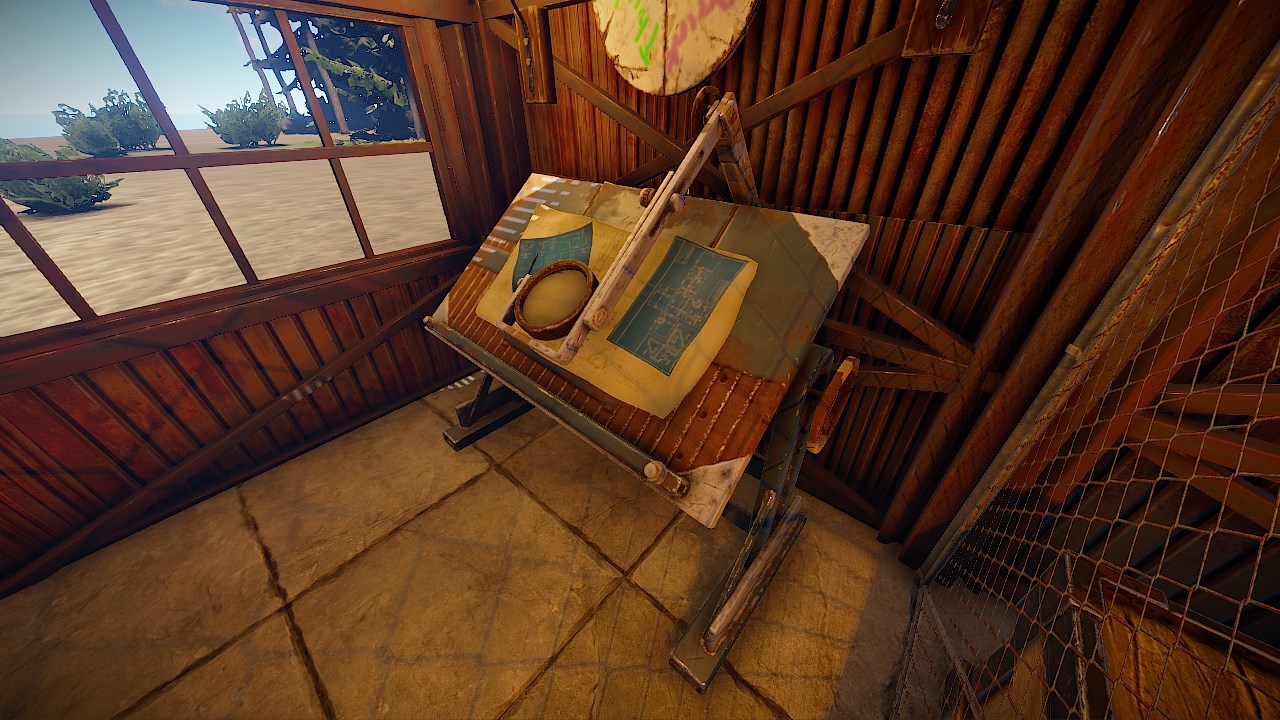 Each piece of scrap you add to the Research Table will increase the probability of successfully finding or creating the target item from the heap of scrap. Success or Failure will destroy all of the scrap contained in the Research Table, so the risk is yours to take. Each type of component has a different amount of scrap required to reach 100% success rate.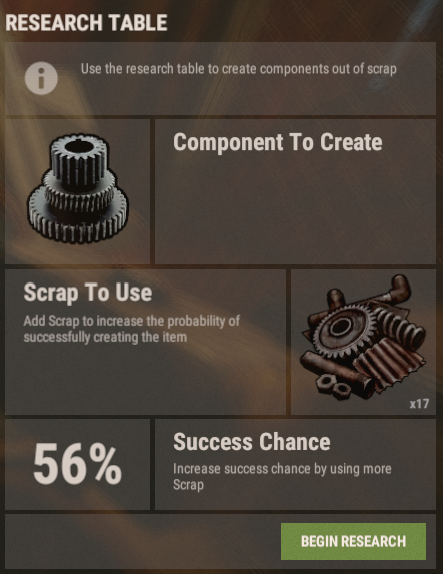 It is important to note that you must have at least one of the components you wish to find to begin searching the scrap. You can't just pull them out of thin air. Alongside with their traditional yielded parts, recycling components will yield 10% of their scrap requirement in scrap. This feature will hopefully address a bunch of issues. Firstly, it has an actual, measurable value associated with it: you know how difficult a quantity of scrap was to produce. Secondly, it has an intrinsic value: you can use it to craft components. And thirdly, it is accessible to everyone. In my mind this makes it a good candidate for a common currency in the game, and I hope to see people charging for scrap in their vending machines. Because each piece of scrap is associated with a certain amount of sweat equity, it allows you to bypass some of the RNGness of the game. You know if you hit X amount of barrels and you really want it and have been unlucky, you can get that gear you wanted. I'm sure lots of balance changes will need to be done, but I really hope you guys enjoy the feature and give it a chance for the next few weeks.