You can now express yourself with a new selection of gestures, available to everyone in a simple popup menu during gameplay. Just press B (by default) to open the menu and look at your options. These new gestures have been built to be used in first person, so you get nicely animated hand movements instead of just seeing your shadow gesture. This new system for gestures is a bit more flexible than the old system, and it already supports some future features like looping animations and third person gestures.
A core goal of this new gesture system was reducing as much risk as possible when using them during tense gameplay. Gestures will now no longer unequip your weapon and can be cancelled at any point, with a small (~0.2s) delay before your weapon is fireable again. Feel free to wave at your victims when roof camping!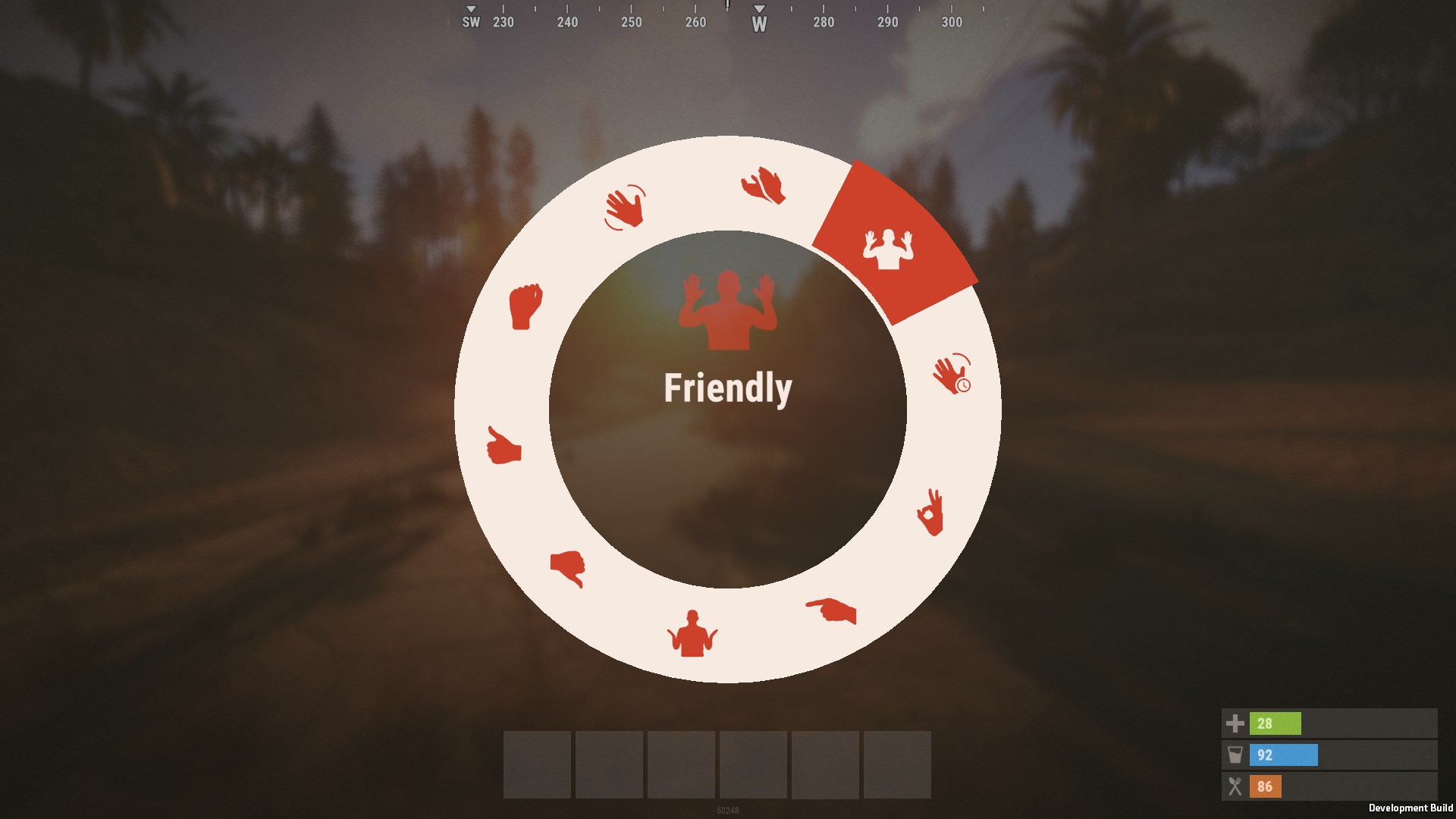 Fun fact: these gestures are all left-handed because they were initially meant to be used while holding the weapon at the same time (which is generally in the right hand), however we felt it limited our future options for gestures - clapping with one hand is tricky. As we felt that the quality of the legacy gestures weren't up to scratch compared to these new animations, we've made the decision to remove support for playing the old gestures. You can however still bind these new gestures using the same commands/keybinds if you don't want to use the gesture wheel.