Map markers have received an upgrade this month, with the maximum amount of markers increasing to 5 and a new set of controls to help you identify each marker.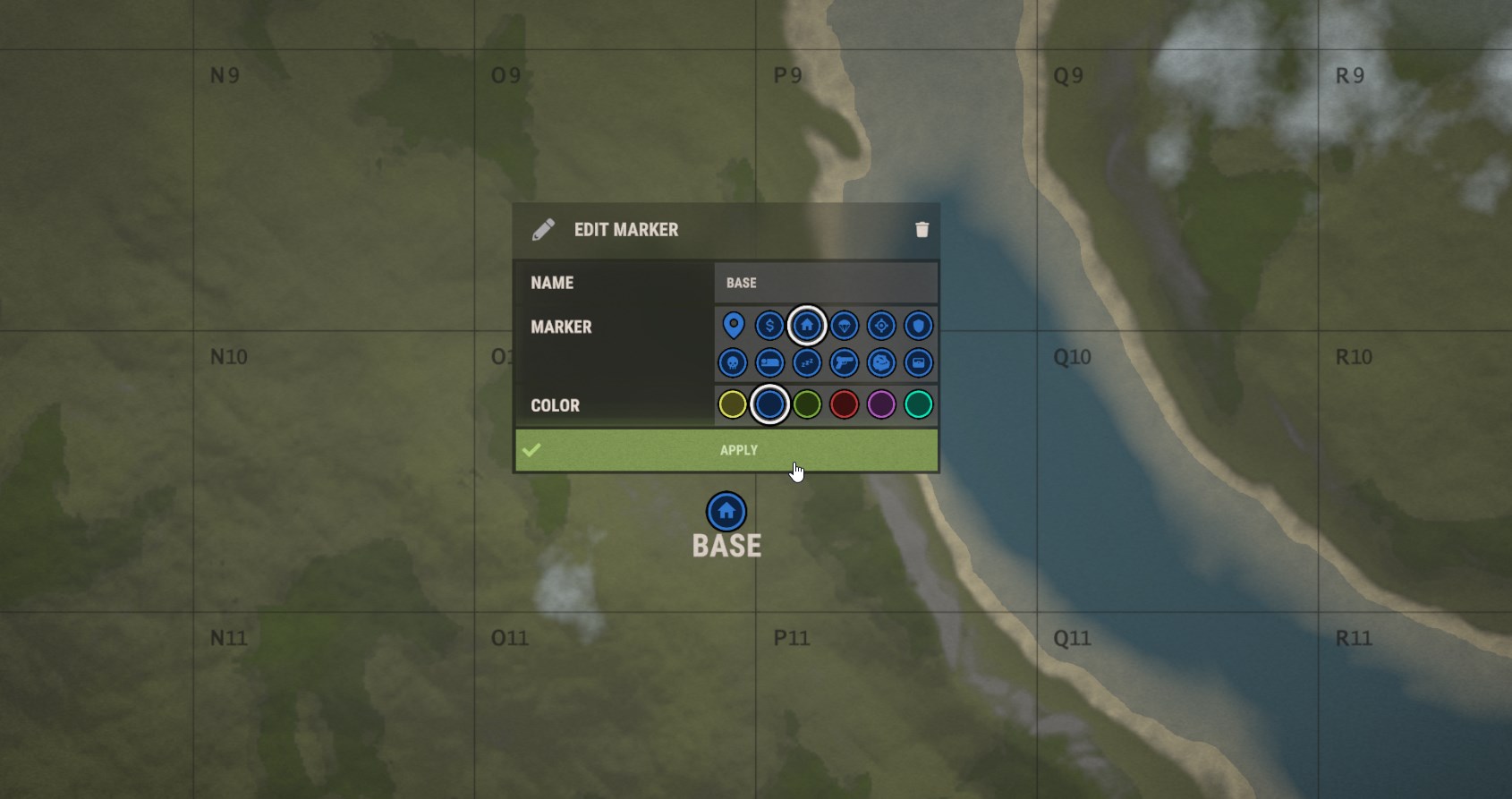 Placing additional markers is as simple as using the RMB, and markers are deleted in the same way. If you have reached the maximum number of markers (5 by default) you will need to delete another marker to make room.

To edit a marker simply click on it with the LMB and use the controls that pop up. You can choose from multiple colour and icons as well as add a label to each marker.
Note that labels for map markers will be slimmed down to three characters when displayed on the compass. If you are the leader of a team, your teammates will see all of your markers as well as their own.