You'll now be able to acquire horses at one of the two new monuments, the Ranch and Large Barn. Simply approach the Stable Master and start a conversation. You can purchase a Saddle from him and use this to claim a horse of your choosing. Keep in mind that not all horses have the same stats, so make sure to press E to examine each horse before claiming your steed.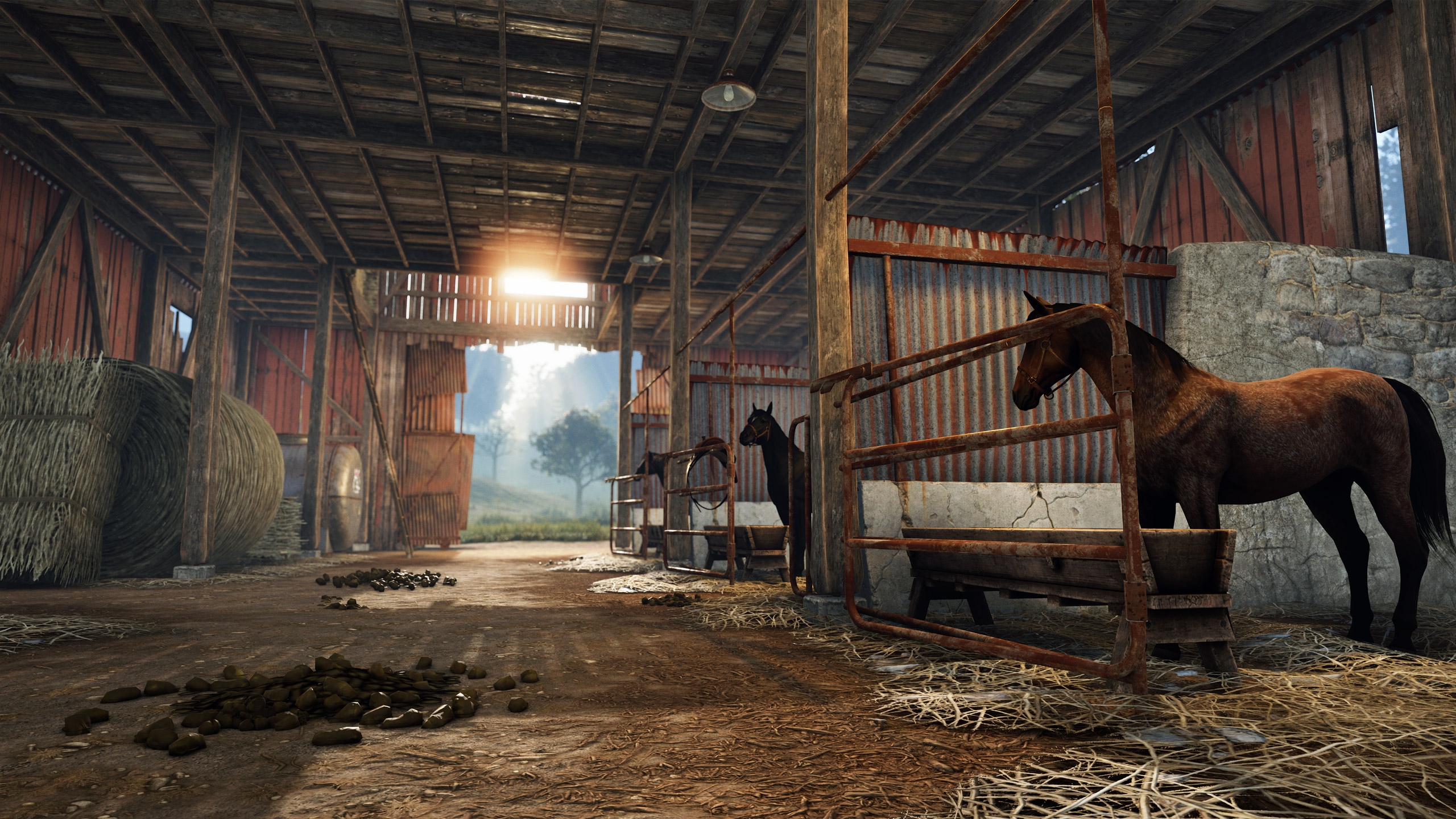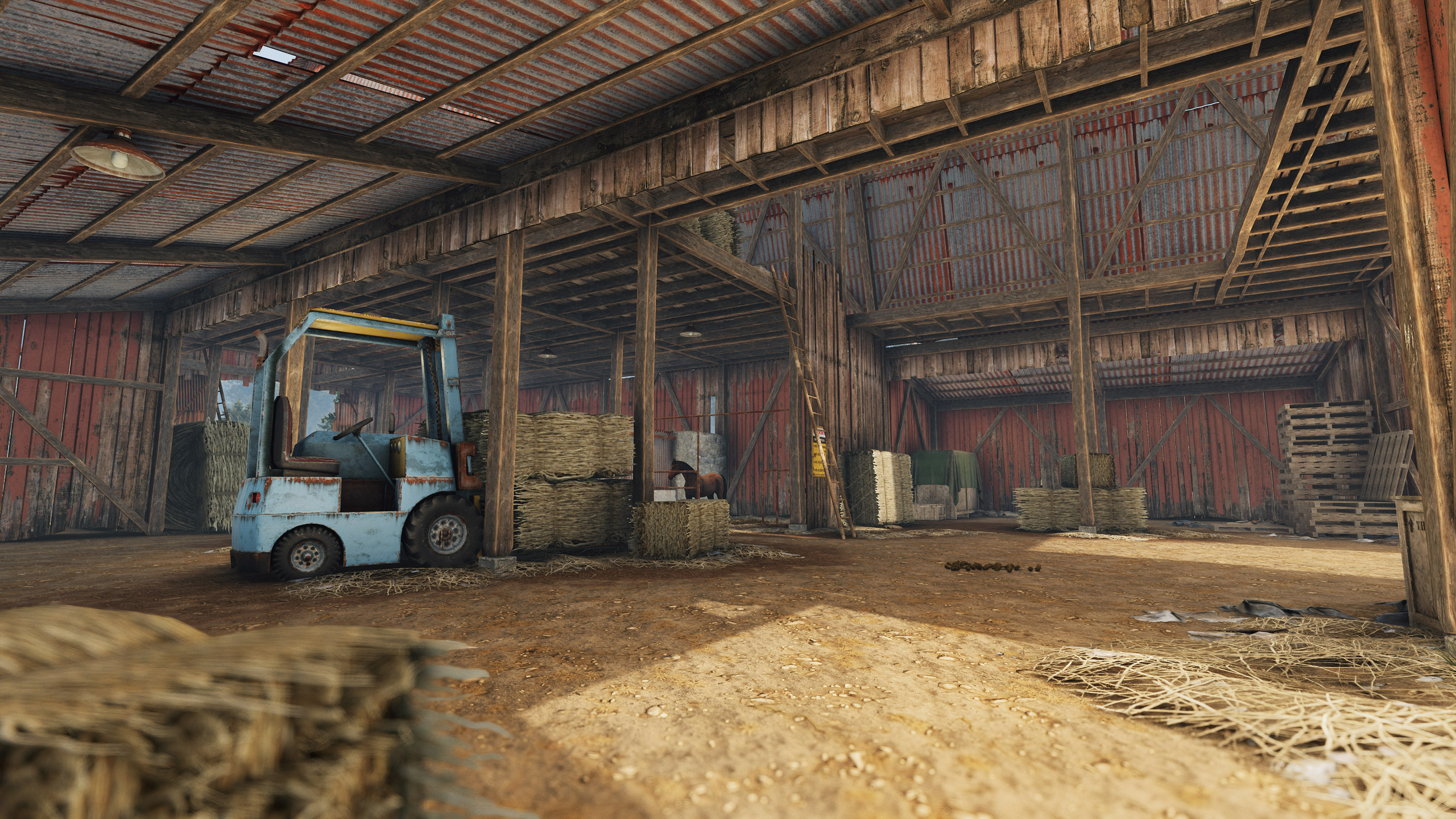 You'll now find two Stables around the map.
Stables are safe zones and hostile action will result in a swift death.
Horse related items can be purchased from the Stable master NPC.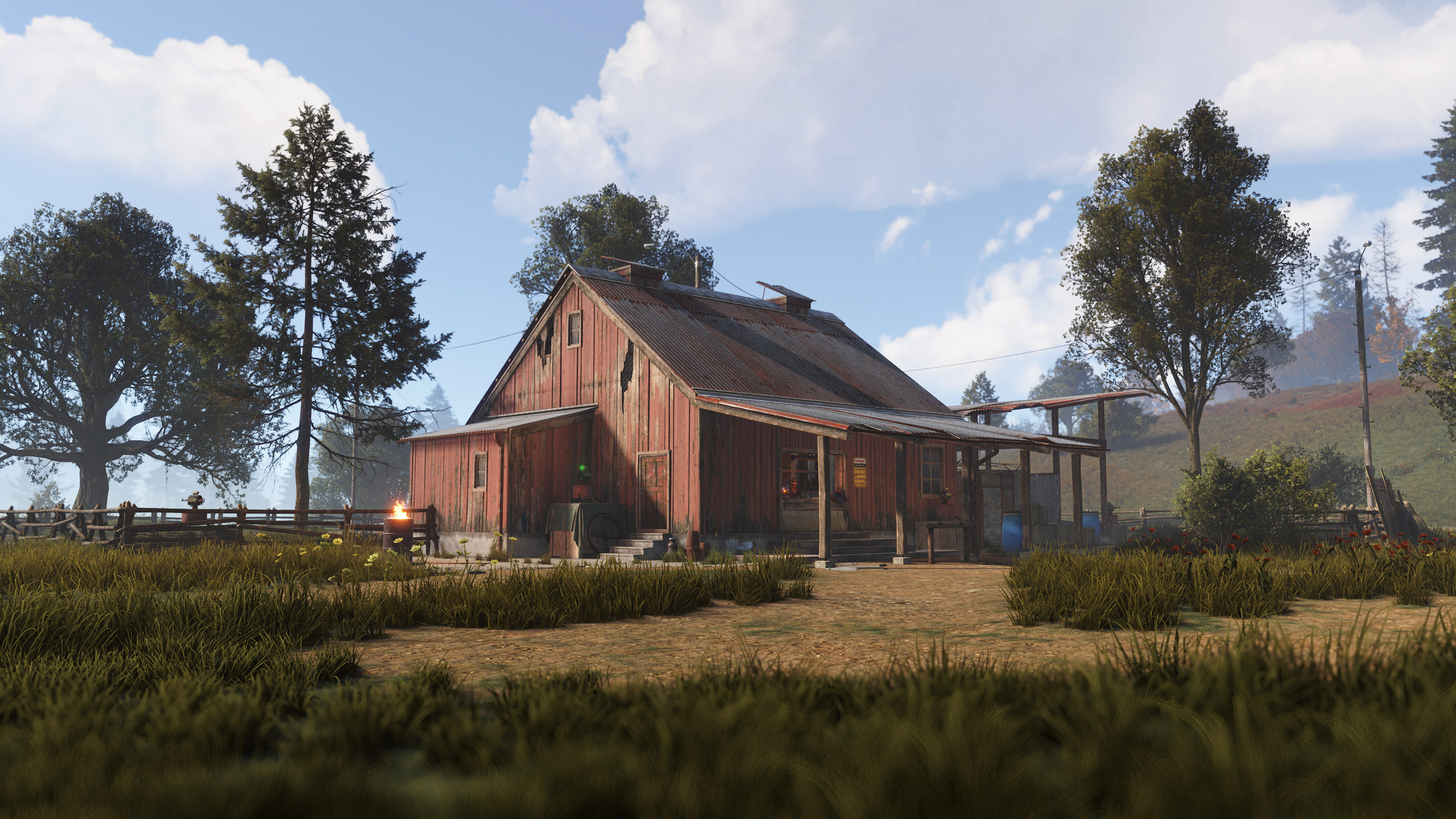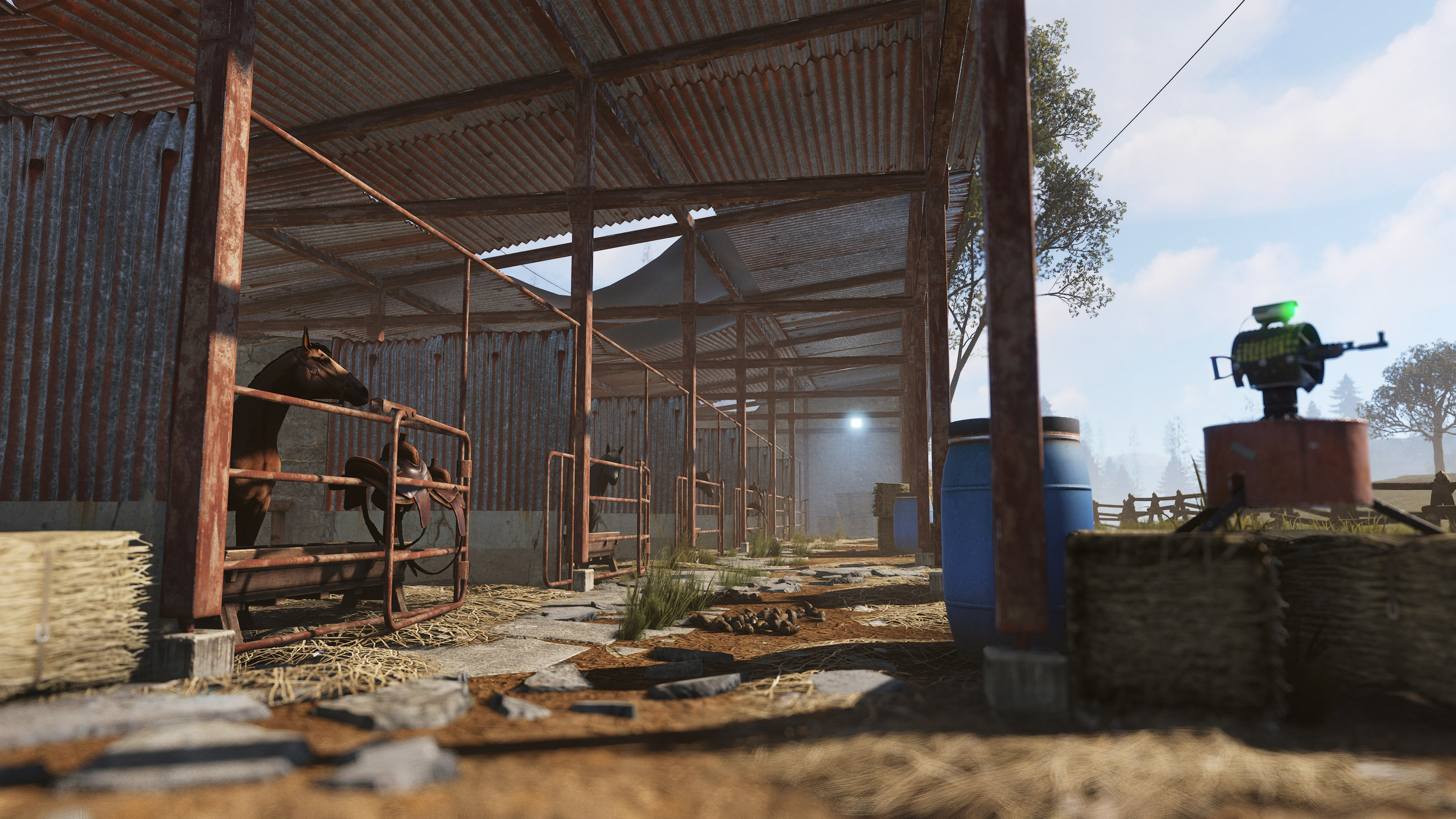 Additionally, I went through some of the most commonly horse-related bug reports and have made the following improvements:
Horses should no longer kill the rider near uneven terrain and rocks (rip trausi et al).
Horses should no longer snap to the floor / terrain underneath causes the horse to become stuck.
Horses now regain their health when fed.
Also just a note for the next patch. Expect to find wild horses in fields and a handful of motorboats along the shore. We had to pull this at the last minute due to some unforeseen bugs.