The CCSC Lazarus has arrived. This periodic server event will trigger every two to four in-game days. The ship will approach the island and patrol it at about 200 meters offshore. It contains valuable loot, but is also guarded by Scientists.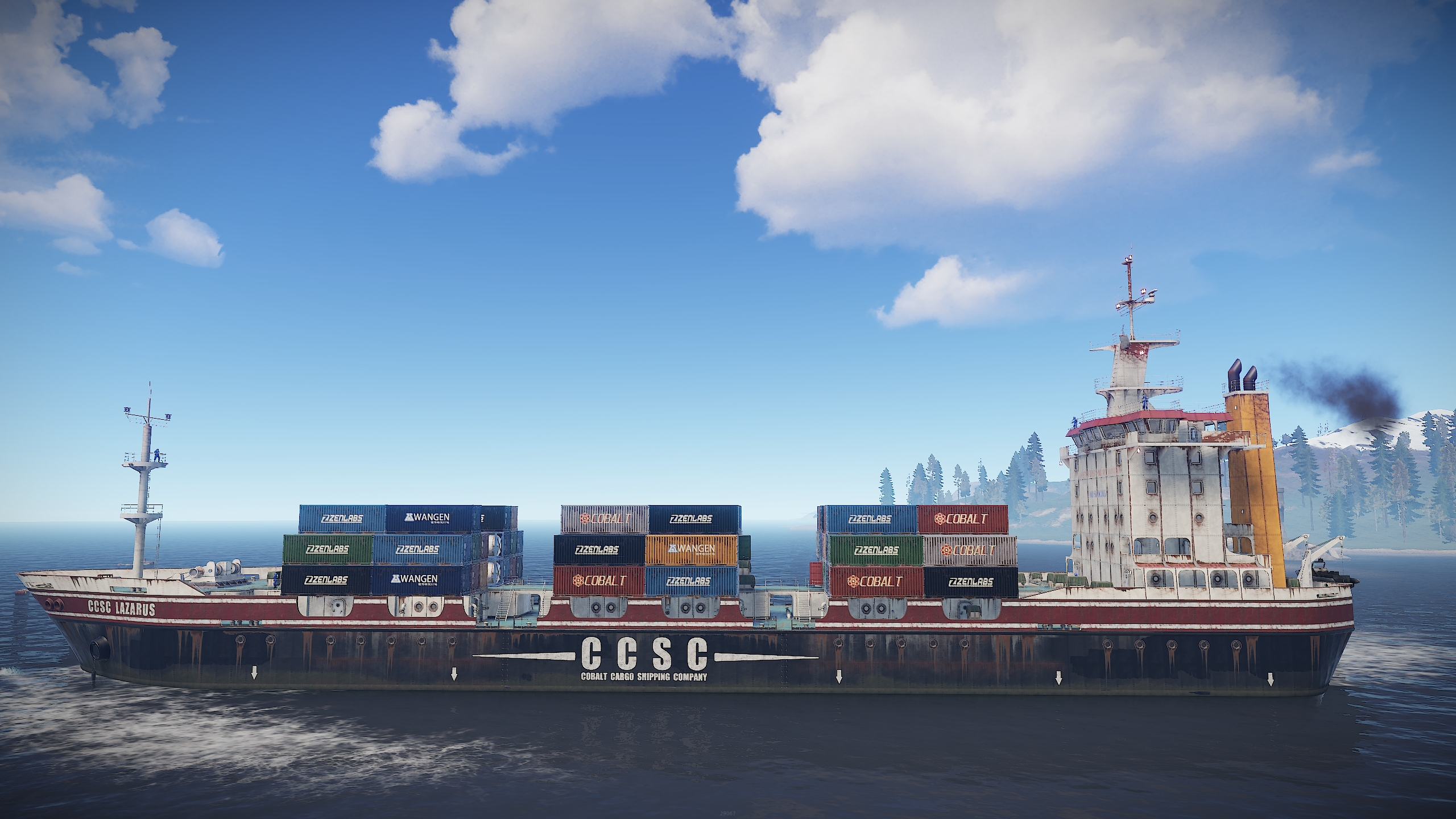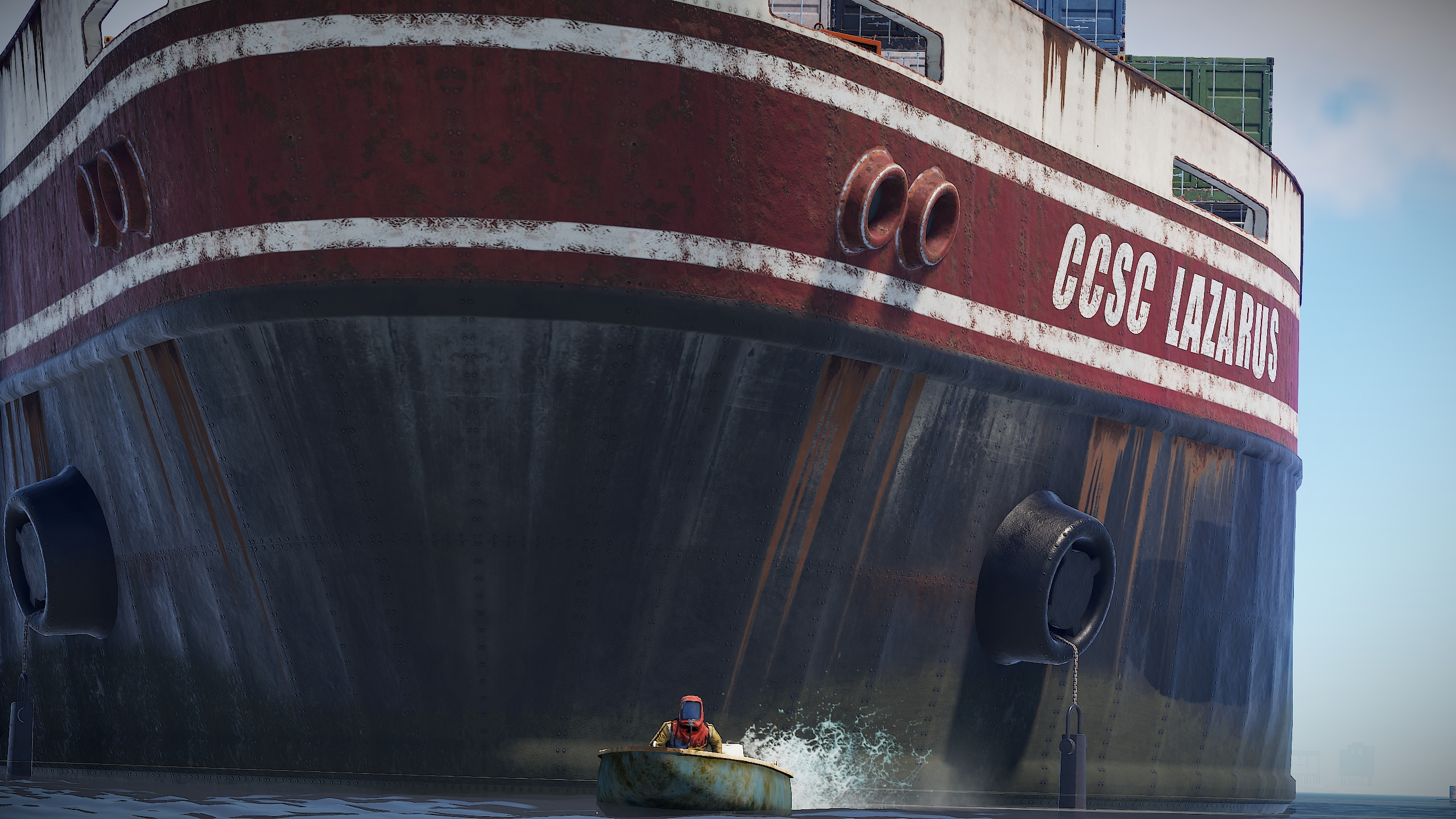 To board, you must approach it with a boat and mount one of the ladders on its sides with the 'use' key (attempting to jump to the ladder from one moving boat to another is almost impossible). When on board, and after clearing the defending Scientists, you can begin hacking the two codelocked crates. Defend the ship until access is granted. But be warned: all the other players on the server can see the ship on the map and hear it from kilometers away. The rear of the boat contains a RHIB you can use to escape.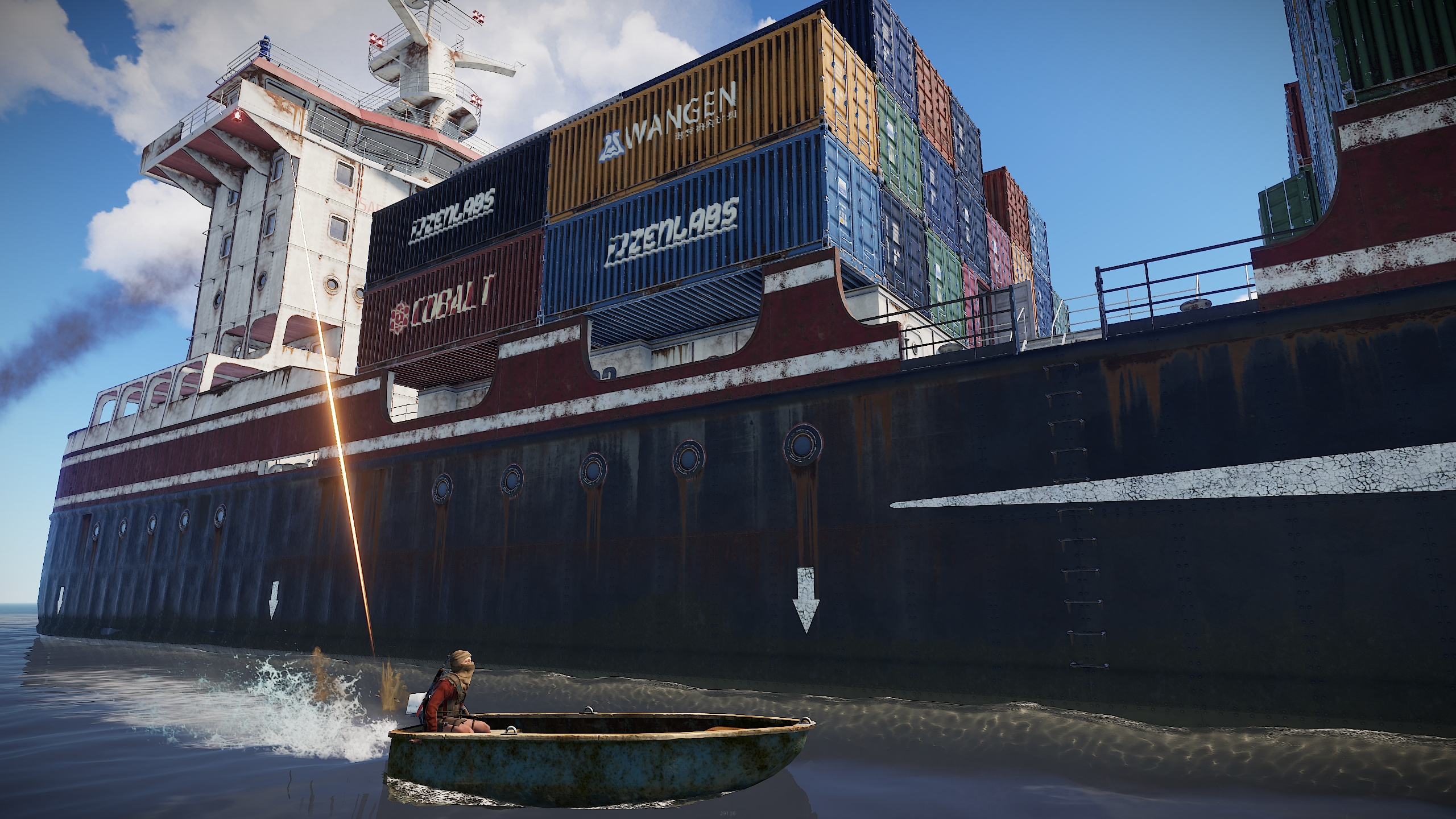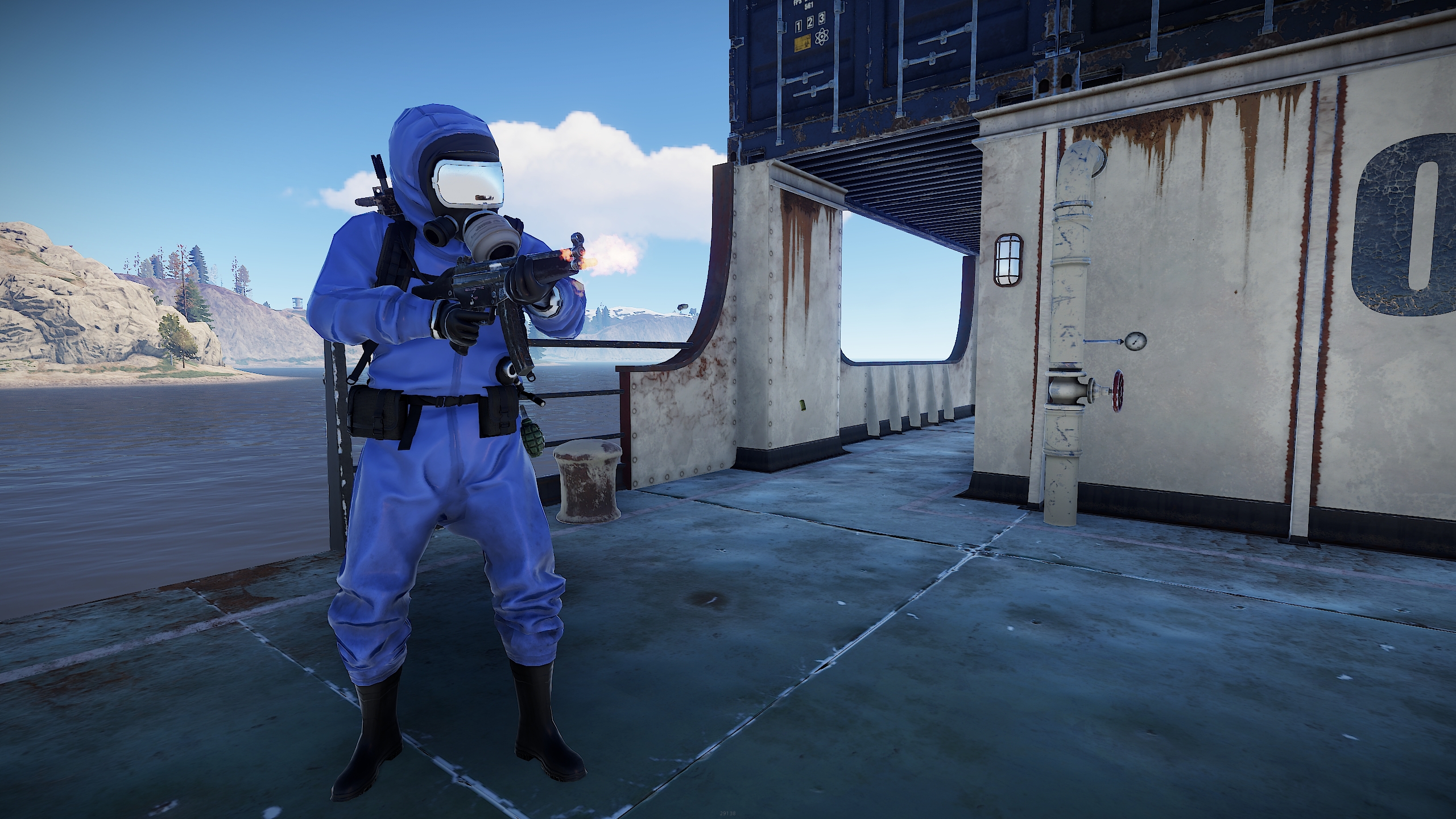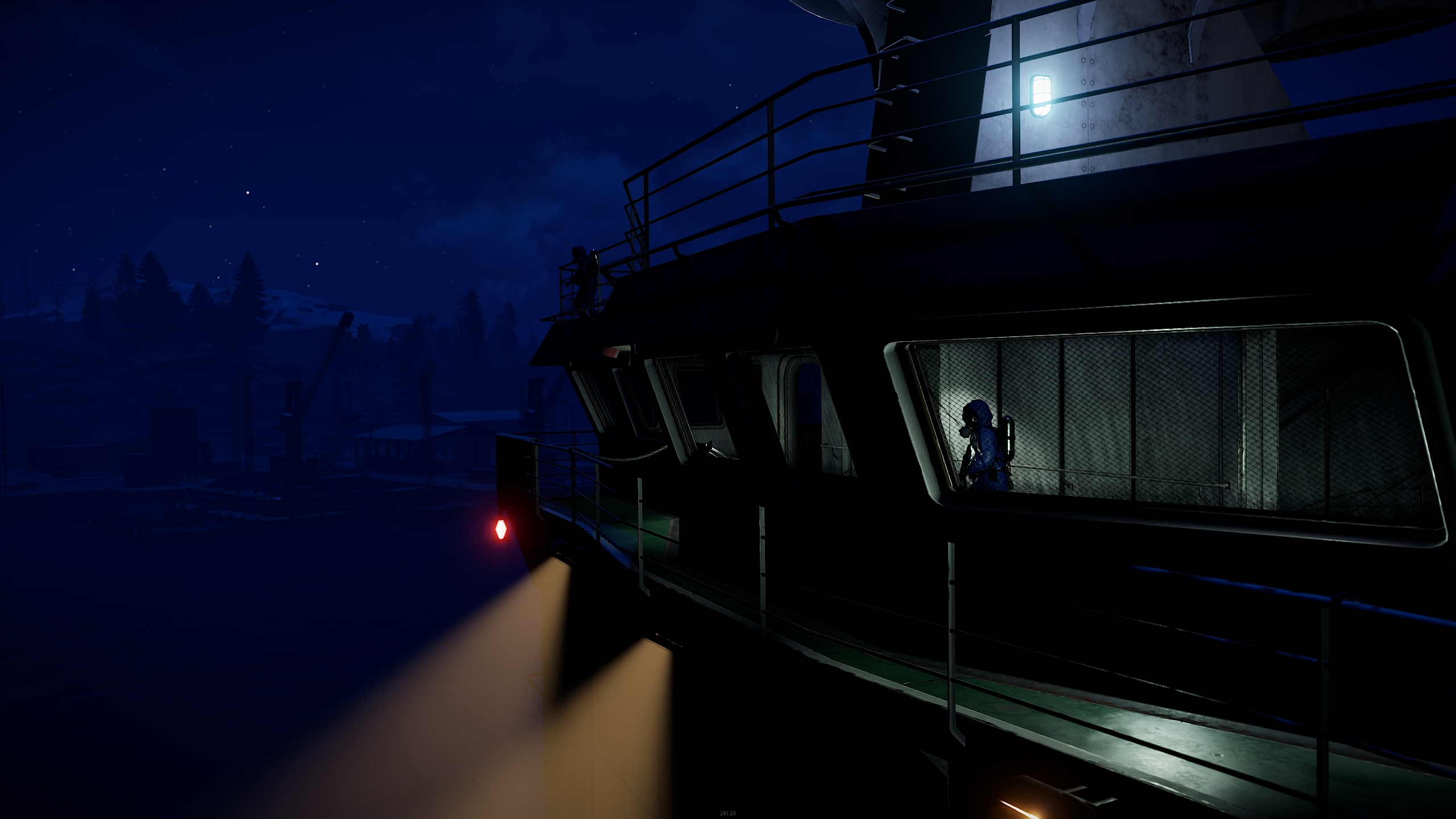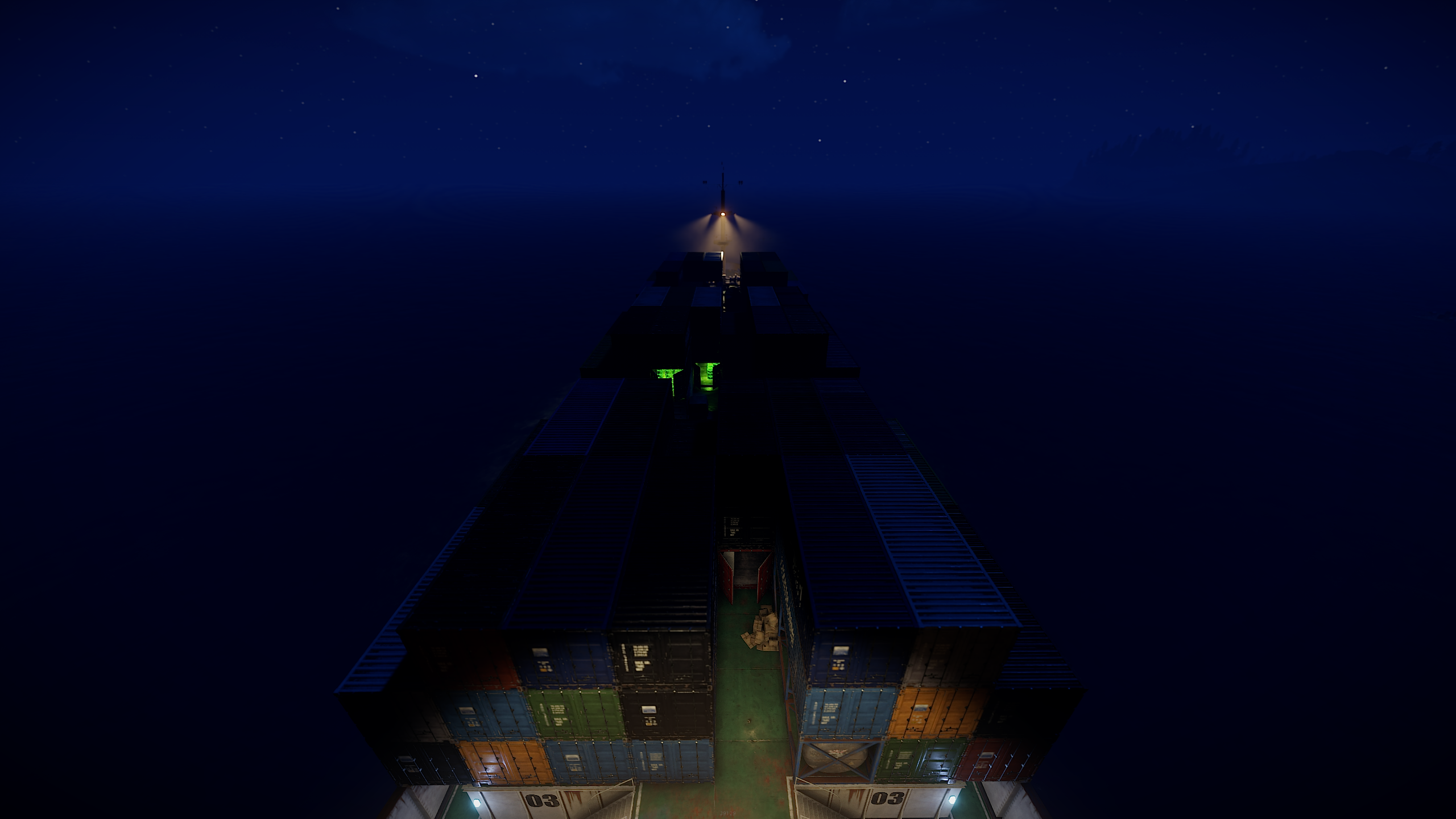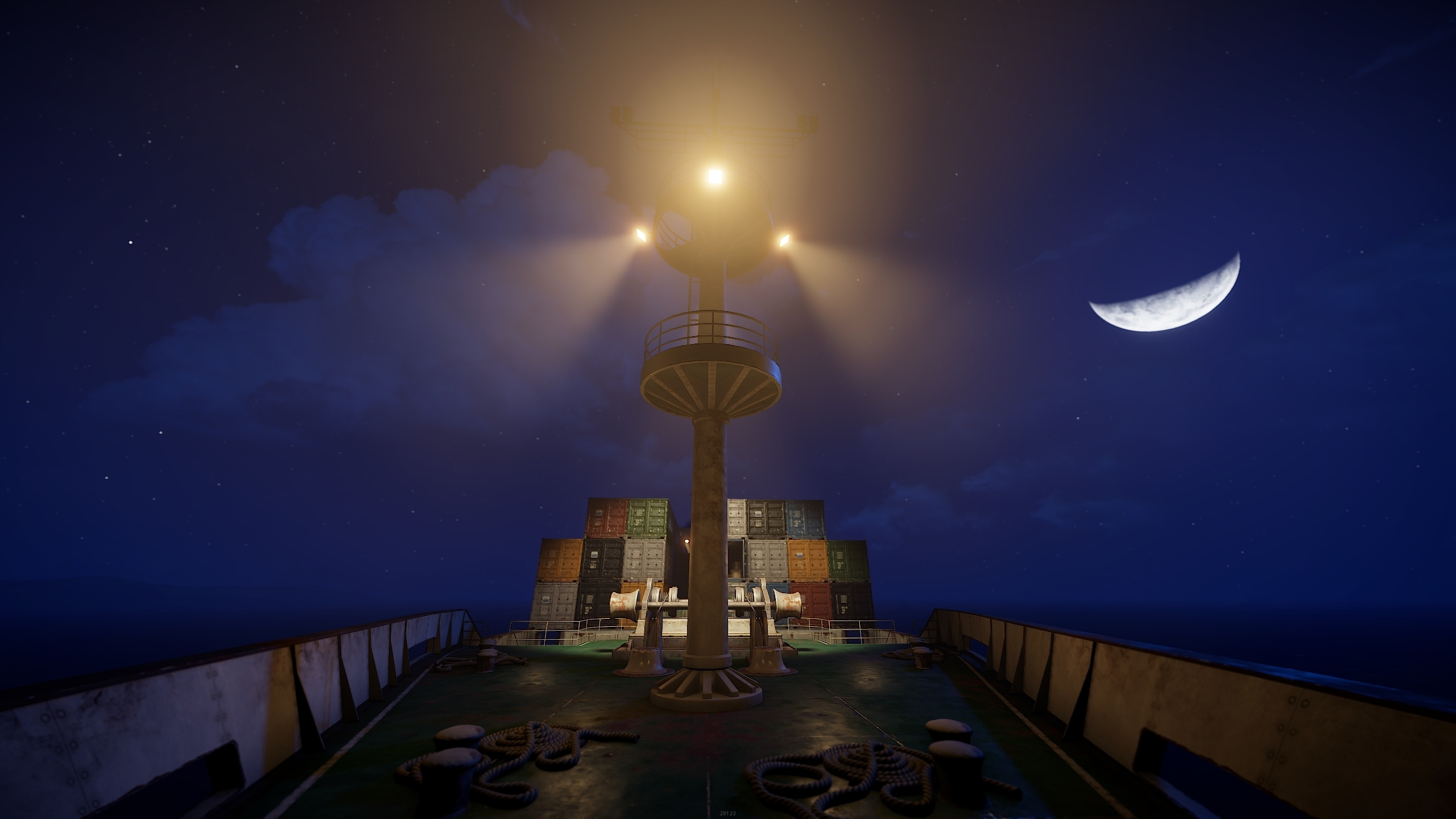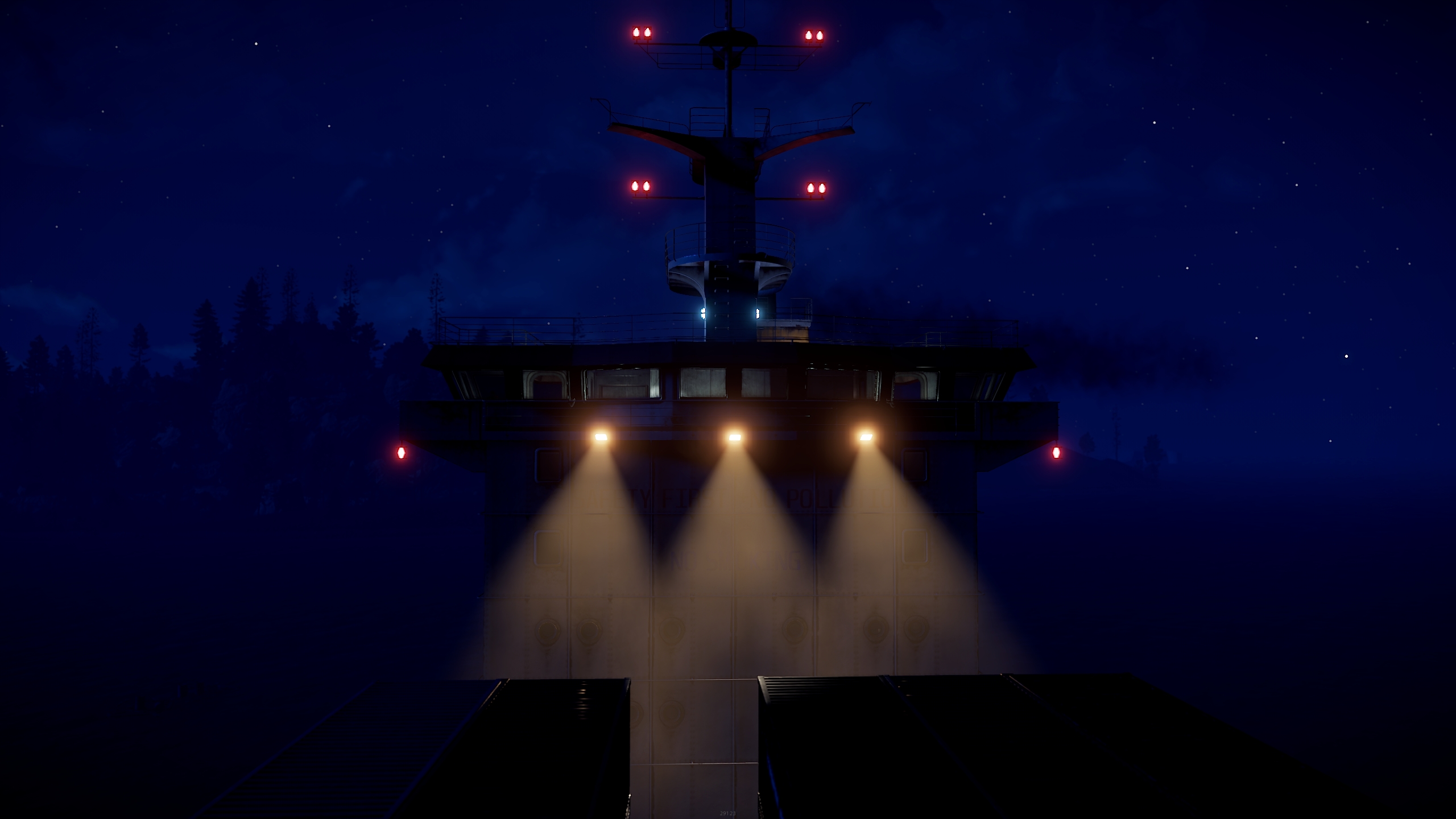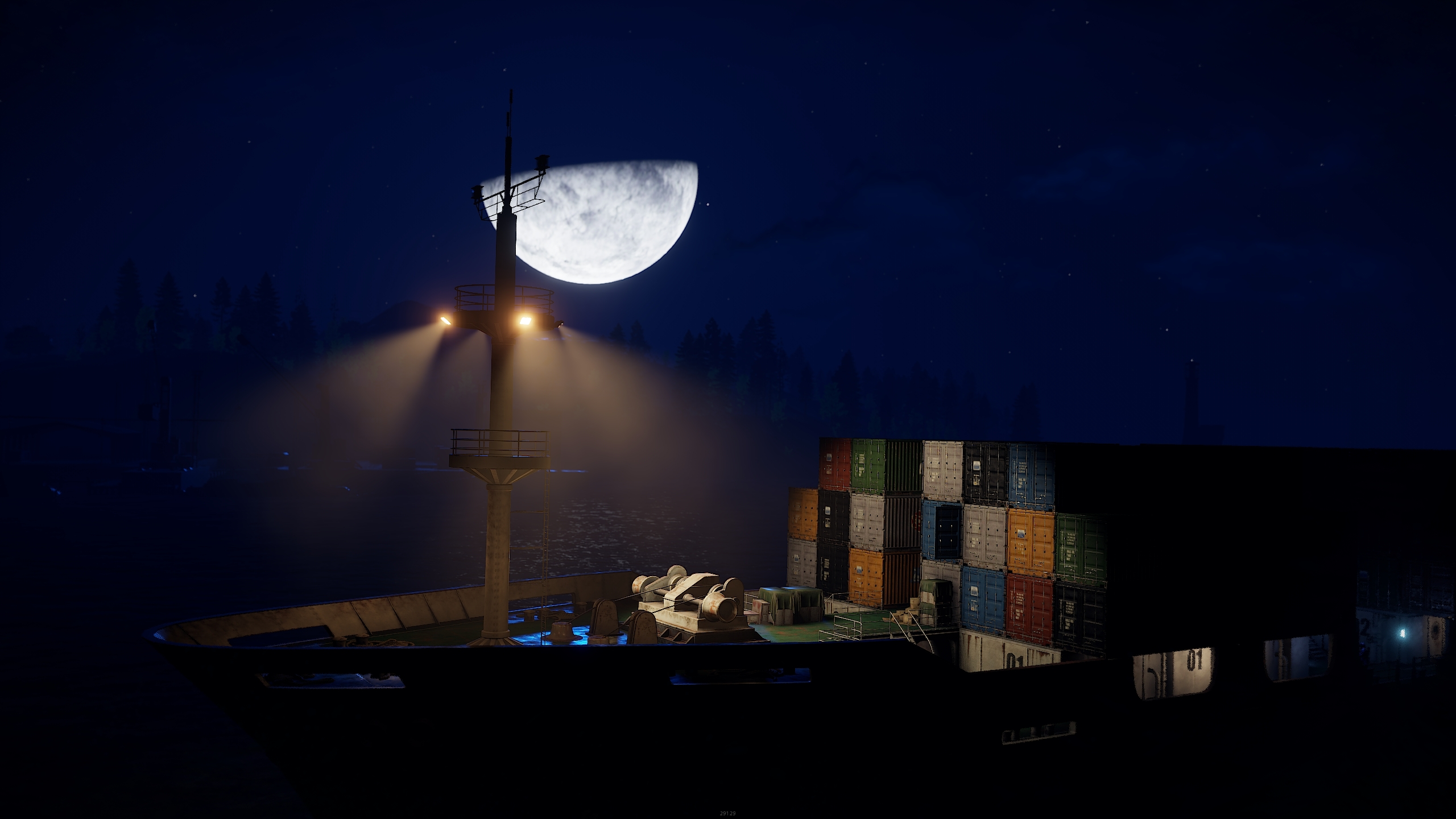 The radioactive waste on the ship is unstable, and if you hear the radiation alarm it's time to depart or face certain death.